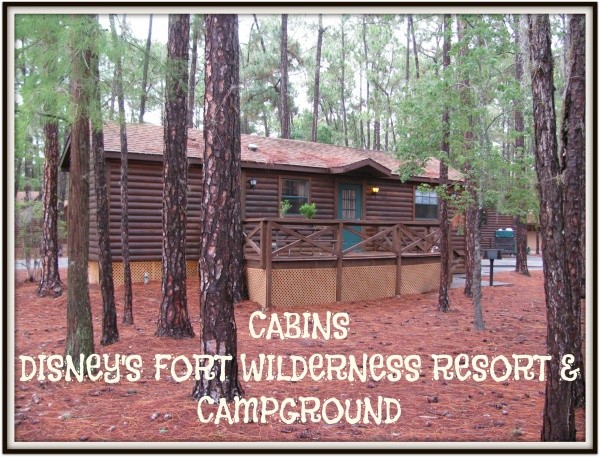 Cabins at Fort Wilderness Resort and Campground
Looking for someplace different to stay next time you head to Disney World?  Then consider the Cabins at Fort Wilderness.  Nestled in the woods are 409 Wilderness cabins that sleep up to six guests and one child in a crib under 3.  Since they accommodate 6 guests this is a great place for families looking for a room with more space. The cabins are spaced out giving you plenty of space between you and your neighbor to relax and unwind.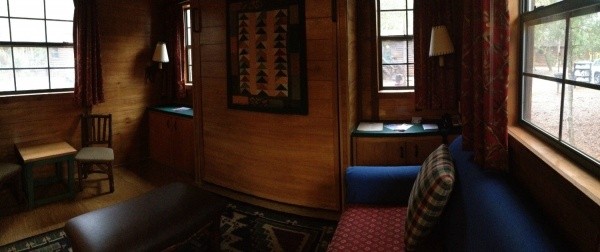 The cabins give you 504 Sq. Ft. and are fully air-conditioned.  They have a living room with a pull down double bed.  In the bedroom there is a double bed and a set of bunk beds.   The cabins have a full bathroom and a full kitchen that even has a dishwasher! The kitchen is fully equipped no need to pack extras to bring with you.  Each cabin has an outside deck, your own picnic table and a charcoal grill.  The cabins are also fully connected offering complimentary Wi-Fi plus there is a DVD player.  Each cabin also has their own parking space so you can pull right up to your cabin.  Making it very easy to unpack the car!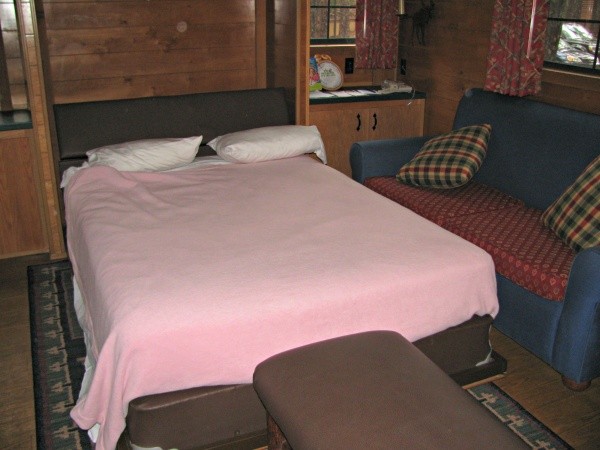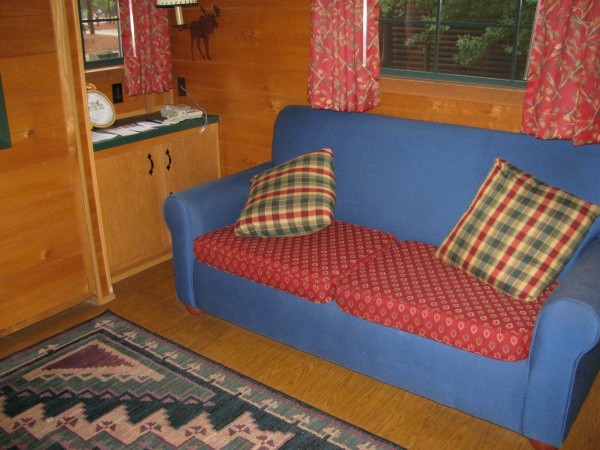 The Fort Wilderness Resort has many actives onsite for their guests.  They have a free petting zoo, a playground, and nightly campfires with Chip and Dale just to name a few.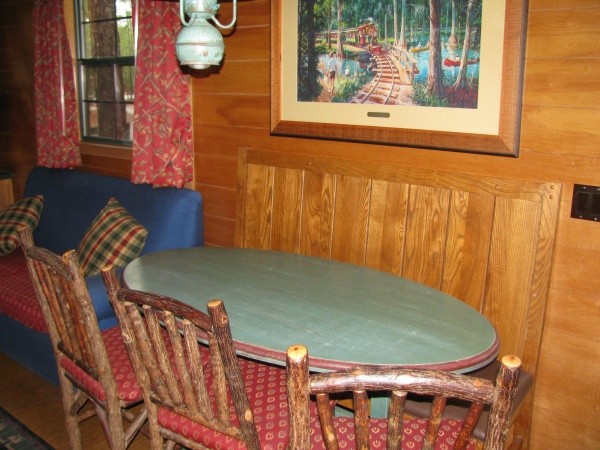 For convenient access to the Magic Kingdom they offer a boat from Fort Wilderness to the park.  To get to all other parks bus service is provided.  Many guest rent a golf cart to get around within the resort.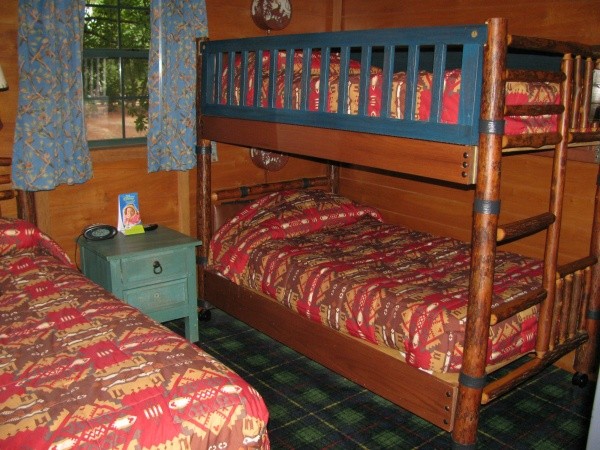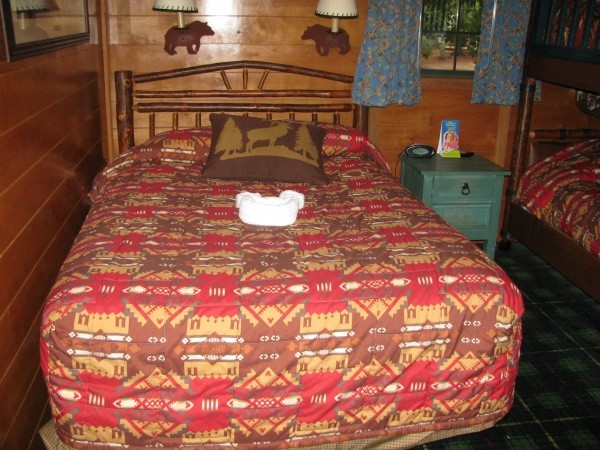 For those who prefer to camp at the resort they also have 788 campsites for tents, pop-ups and RV's.  So, if you want a wilderness get away or don't want a traditional room try staying at a cabin in the Fort Wilderness Resort and Campground.  When in the resort it is hard to believe you're only a short boat ride away from where the magic in Florida all began.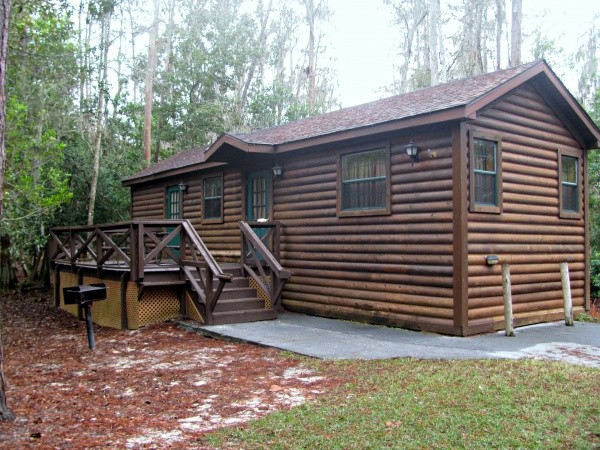 Similar Posts: