It was very helpful. We knew where to get our tickets to the park (universal) as well as where to get the express passes to. The room was great. Everything was taken care of. We had all the information that was needed with the information that provided by our agent. She gave us great tips too!!! I would highly recommend her. We also had used the magic for less when we booked our trip to Disney with the same agent a few years ago. It was a great experience and that is why we booked with her again.
-Jane K
My husband couldn't thank me enough for planning such a wonderful vacation, but I consistently reminded that the credit went completely to our Magic for Less counselor. In our planning we were given extensive information, beginning with the benefits of each type of resort and their location, to cost saving tips such as ordering food to the resort via Garden Grocer. We learned which Fast Passes were primo and reserved them at the times that helped us squeeze in as much as we could each day with our additional Fast Passes. Other tips that were extremely helpful were to bring our own glow sticks for the late night fireworks and parades and a plastic bag to protect our backpack for rides like Splash Mountain. She worked tirelessly to try and got us into Be Our Guest, and managed to help us grab a last minute reservation at Bibbity Bobbity Boutique. Transportation to Universal was seamless and easy. One of the most memorable experiences would not have happened without her advice, which was to go sign up for the Jedi Training first thing after the park opened. We could not be happier with her and the phenomenal trip she helped us to plan. She was always available to answer any questions we had and was thorough with her answers.

-Lauren T
Our agent answered questions I had about Disney world and Universal.
-Katy McG
Thank you Magon for sharing these fun photos from your Universal Studios Florida Vacation, sign me up for a butter beer please!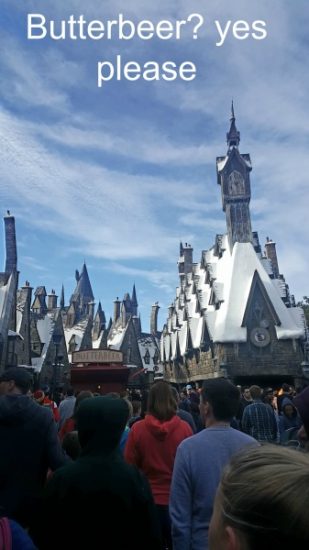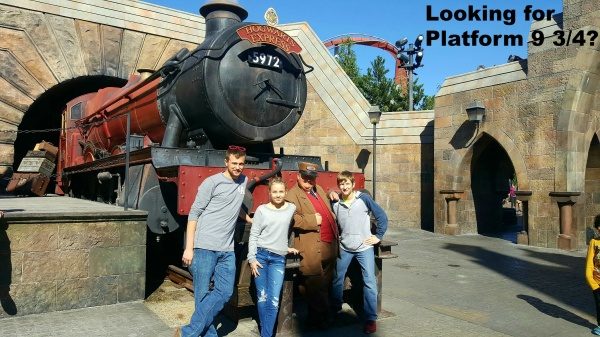 No matter the question we had, our agent had the right answer for everything from dining plans to accommodations to transportation pickups.  Our agent and Magic for Less made our Disney/Universal vacation one of the easiest vacations to set up. all of our requests are handled magically, and all the details were covered off flawlessly from the moment we walked off the plane at Orlando until we departed. Thank you.
-Kelly D
Our counselor is an exceptional travel counsellor and she made our trip to Walt Disney World a wonderful experience.  She arranged all our accommodation, meal plan, park tickets as well as 2 days to Universal Studios. She was very prompt with responding to emails and provided us with a relaxing stress free holiday. Our counselor fulfilled every aspect of our planned holiday and nothing I asked was of bother. Thank you for making my 40th birthday trip to Walt Disney world an amazing trip and one that we will remember forever.

-Natasha C
I feel we had a better room at Royal Pacific due to our magic for less counselor booking it, it was in a great tower with a view of the park.  I do not think I paid for this great view, but I received it and loved it.
-Michelle
Similar Posts: