By Steve Baker, The Magic For Less Travel
Meeting a your favorite Disney character is always an exciting and magical Disney experience for young and old alike.  Aboard the Disney Fantasy you and your family will have ample opportunities throughout your cruise to meet and greet your favorite Disney characters aboard the ship in a variety of locations as well on Disney's amazing private island, Disney's Castaway Cay!
These encounters are often more personalized than the in-park or character dining experiences one might have at the Walt Disney World or the Disneyland Resorts.  While organized meeting spots are abundant throughout your cruise (check your Personal Navigator delivered to your stateroom each evening for the next day's schedule), it's not uncommon to meet up with a Disney character randomly strolling on the deck, hanging out in common areas or even "magically appearing" in one of the lifts when the doors open on your floor!  We even saw Captain Hook chasing after Peter Pan throughout the atrium and all around Deck 3 causing quite the raucous on our Disney Fantasy cruise!
TMFLT agents Steve Baker & Ric Flack are greeted by Donald Duck during embarkation on the Disney Fantasy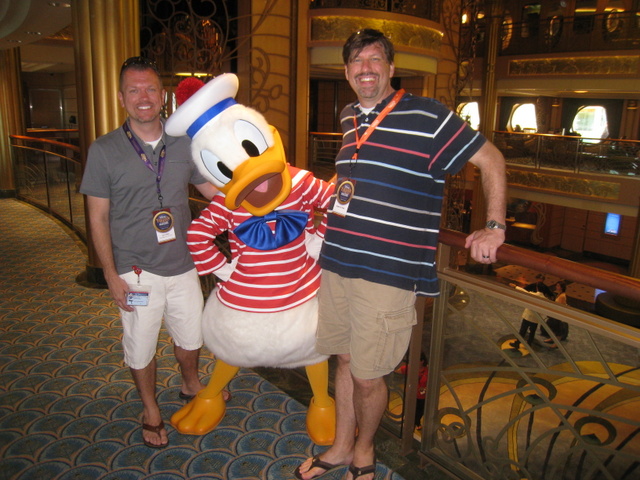 TMFLT agent Deb Chambers meets up with Daisy Duck after dinner in the Royal Court on the Disney Fantasy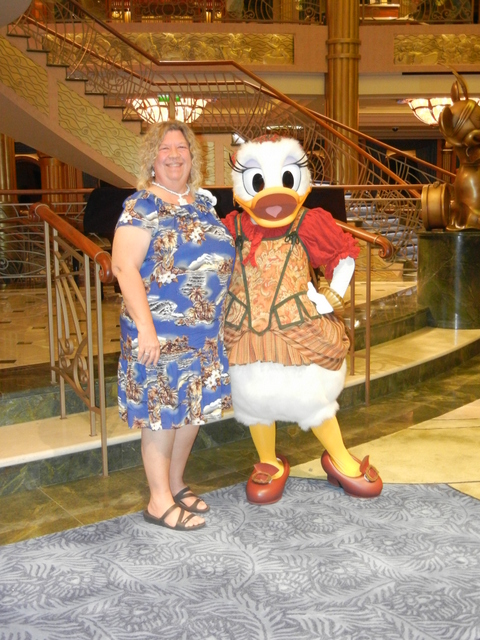 TMFLT agents Steve Baker & Ric Flack prepare to co-escort Ariel on the Disney Fantasy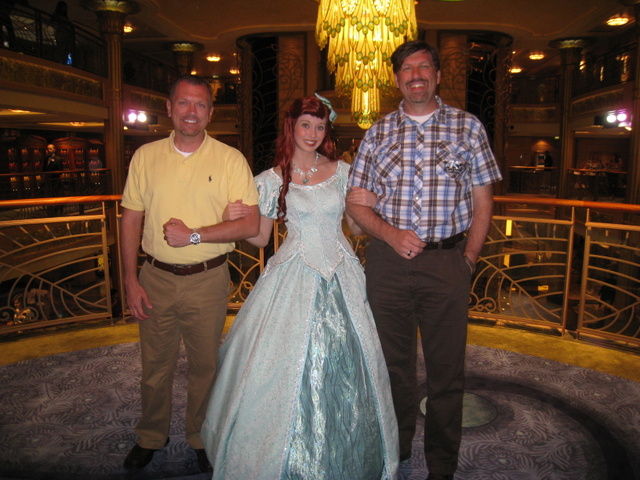 Whether it's your desire to meet one of the beautiful and elegant Disney Princesses, to say "Yo Ho" to Captain Jack Sparrow on Pirate Night or to give a hug to Mickey Mouse himself you are sure to find your favorite Disney character on your next Cruise.
TMFLT agents Steve Baker & Ric Flack hang out with Pirate Mickey on a day at sea on the Disney Fantasy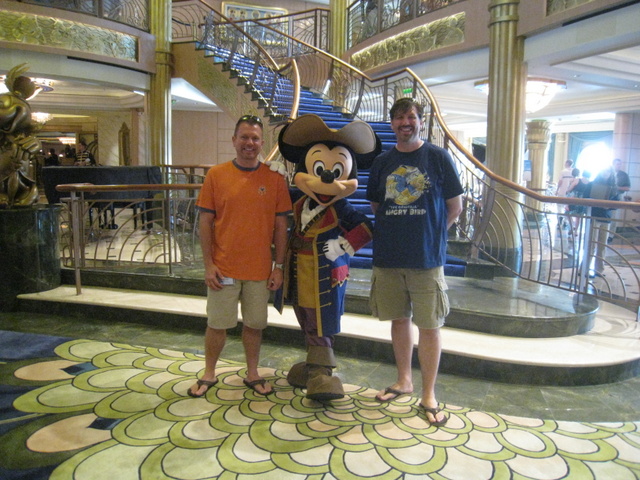 TMFLT agents Steve Baker & Ric Flack face off with Mr. Smee and Captain Hook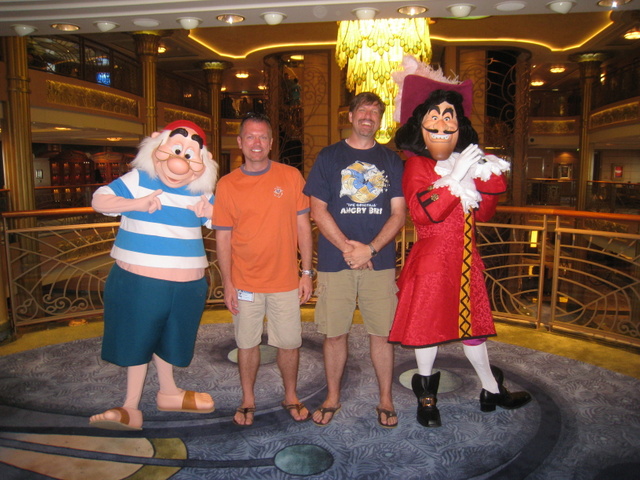 TMFLT agent Steve Baker gets a little pixie dust treatment from Tinker Bell on the Disney Fantasy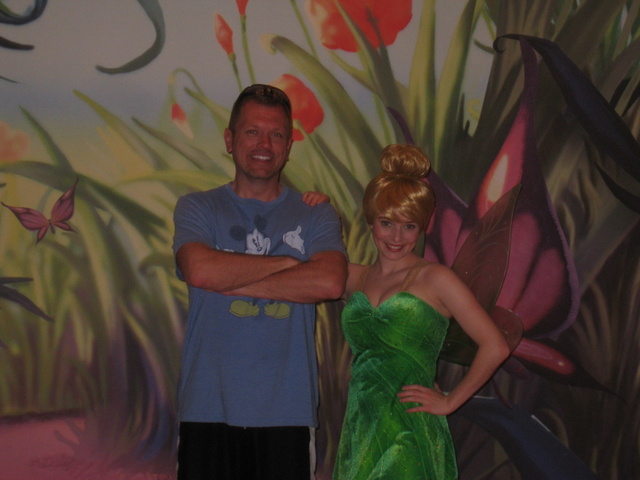 And just in case you can't find her (and we're sure you will have plenty of opportunities!), Minnie Mouse is always there for a photo or two as the ships iconic staute in the grand atrium!
TMFLT agent Laura Augenti "meets up" with Minnie Mouse on the Disney Fantasy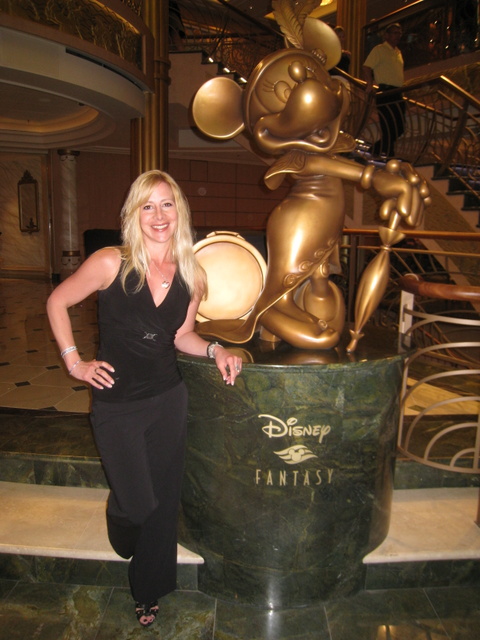 So don't be shy on your next voyage aboard the Disney Fantasy.   Enhance your 7-night Disney Fantasy cruise experience by hanging out with all of the Disney characters you can find.  Don't leave your camera and autograph book behind in your stateroom as you never know where or when a beloved Disney character will want join in on all the fun with you!
Be sure to say hi to Mickey from The Magic For Less Travel Team!
Similar Posts: