Our magic for less counselor helped me make the right room and resort decision. I would have spent more for a lower quality room/resort had she not informed me of the differences. She knew what would be best for my daughter and I.
-Ben H
She had tremendous knowledge about everything from resorts and rooms to construction and location of activities and rides, and more and worked closely with me to plan a vacation that was customized for my family that She continuously tracked and provided me updates.  She helped secure hard to find dinner reservations and fast passes.  She helped me throughout the process and especially with how busy this time of year was helped make the trip stress free and fun form the whole family.  I have already recommended her to three of my friends and co-workers!. I have nothing but great things to say!

-Dimitri S
Helped with dining suggestions and helped get the room we wanted at Pop.
-Sean M   
Sean also shared this great picture from his families recent vacation, there is really nothing like Disney during the holidays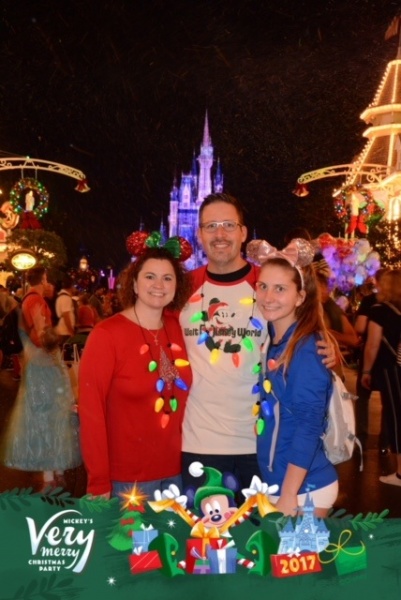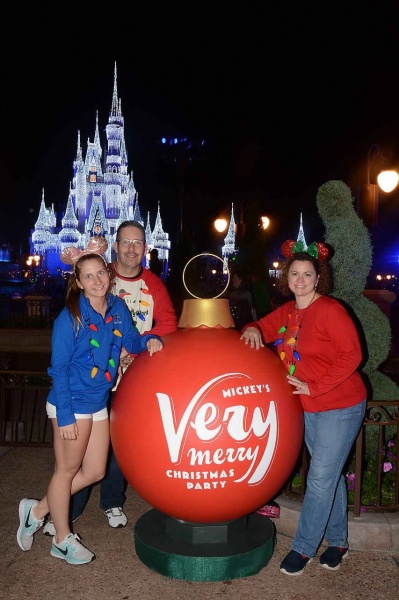 I had some questions regarding rooming logistics and transportation.  Our agent was very helpful with his advice and suggestions.
-Paige H
I was very pleased with my room location. The tips she gave me were wonderful. Because of her I was able to have a stress free vacation.  Keep giving honest helpful information.  Can't wait to start planing my next vacation and hope to use my same agent.

-Carolyn A
Our agent is ALWAYS on top of things and works above and beyond to try to get us our room requests and tough ADRs and everything!
-Kelly W
Our counselor made it easy for me. I like planning my vacation, but I had never done a cruise, let alone a Disney Cruise, before. He found us a great cabin. Also, he was a great help in finding the perfect room for us at Vero Beach prior to the cruise. I'm excited about working with him again in the future on a vacation.  I love the enthusiasm of everyone associated with The Magic for Less Travel. It is so much fun to work with you.

-Dennis K
She dealt with all the booking of rooms so that we could be in the hotel we wanted with the room requests we wanted even though it was last minute. She gave us a a couple of options. It was very simple with her and I did not want to deal with calling Disney or figuring it out online!!
-Emily L
Our TMFLT agent made room(cabin) recommendations since this was our first cruise and I was worried about seasickness.  I also discussed our budget with her and she worked within that to give us options. We also had a few days at the beach before the cruise and she got us add on travel insurance that included this part of our trip, even though she didn't book this for us. She was wonderful! Very quick to respond to emails and phone calls and super sweet and chatty. She made me feel like we were her only clients, with how much time she talked with me on the phone.  She wasn't in a hurry to get off. Loved her!!

-Marsha
Our agent helped us use a room discount offer that allowed us to stay in Kidani Village where we wanted to stay, instead of having to switch to Jambo house.  He was very upbeat and friendly to work with.  It was nice to have someone deal with room requests and booking since we haven't done that at Disney before.
-Sarah H
Our Magic for Less counselor was able to get dining reservations that we wanted and requested a particular longhouse at the Polynesian before we arrived and we were able to get it.  He was very helpful in planning our trip for us and our next trip in December of 2018.

-Wendy 
Made everything so easy.  He was able to find a room for the dates I wanted, when I couldn't do that on my own.
-Karen W
Our agent was very knowledgeable of everything Disney. I felt 100% prepared for my trip. Our Fast passes were a God send. I requested a room close to the lobby and was pleased with our room.

-Carolyn A
Our TMFLT agent was excellent in helping to plan and execute our vacation, she went above and beyond to answer all our questions and get us the best room view we ever had. She notified us in advance when it was time to schedule our dining and fast passes, awesome agent!!!!  She was so great to work with, an definite asset to your company.
-Sandra C
We have  known our counselor for many years. She from day one to today has been the one that makes sure every time we go we have the BEST experience. She knows my family . She can use her magic to make  our experience wonderful. This trip was our first stay at Disney Animal Kingdom Lodge.  We had the best rooms. The view was phenomenal and she was even able to get us my Birthday dinner at Be my guest, Who else would have done that. Only her.  Please know she enhances everything.  We are taking our first cruise. She will once again be my go to person.

-Kay E
Disney World incorrectly assigned my room to my Dad (Paul Sr.) instead of me (Paul Jr.).  I spent over 2 hours on hold with Disney and they couldn't help me (kept sending me to different numbers).  I contacted my Magic for Less agent, and she was able to provide me with the correct phone number and walked me through what to do.  My problem was resolved in under 10 minutes.  She is amazing and does an excellent job.  Had it not been for her, I would've cancelled with Disney and booked at Universal.  Very happy with her service
-Paul M
My agent was just as enthusiastic as I was in planning our trip. He was like part of the family in the interest he took helping us plan and fulfill our Walt Disney World experience from being to end.  I would highly recommend him and The Magic for Less Travel Company to anyone that is remotely just thinking about going.  He's a great sounding board for any simple question that may arise during the planning stage.

-Neil P
I had an idea of what I wanted in our vacation as I am from Central Florida and have been to WDW dozens of times, however, our agent gave me some options I didn't think of and I am grateful to her for it. We had a wonderful room location at the hotel, she made reservations for our character meals and even while I was at the park, I emailed her and she immediately researched something and assisted us. I plan on using your/her services again when we plan our next trip.
-Cindy T
Similar Posts: