Visiting Disneyland at Christmas is always a treat.  There are great decorations, parades, smells and goodies.  And the residents of Cars Land at Disney California Adventure get into the spirit of decorating as well.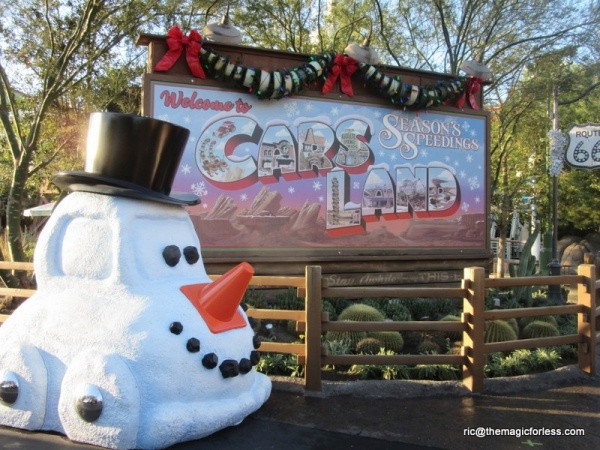 First up is Mater's Tree. Stacks of old tires covered in snow, garland, ornaments and garland.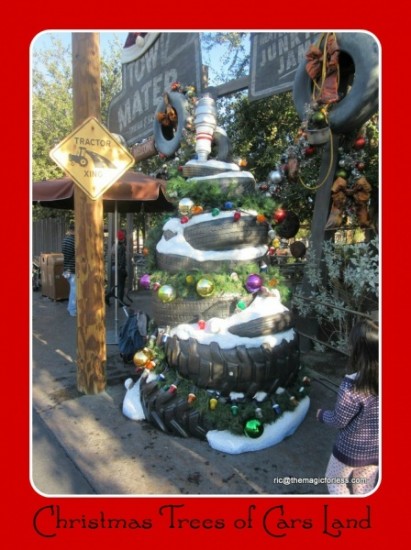 Next up is Fillmore's Tree.  It is a recycled metal tree adorned with peace symbols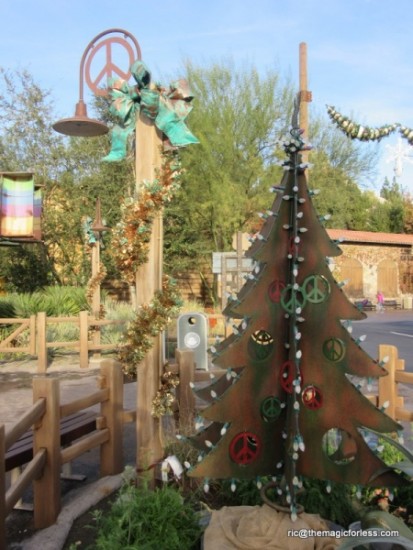 The next tree you will find as you walk down the street is Sarge's Tree.  In true Sarge fashion, the tree has a huge star on top that is the hood of an old Army Jeep and red, white and blue ornaments.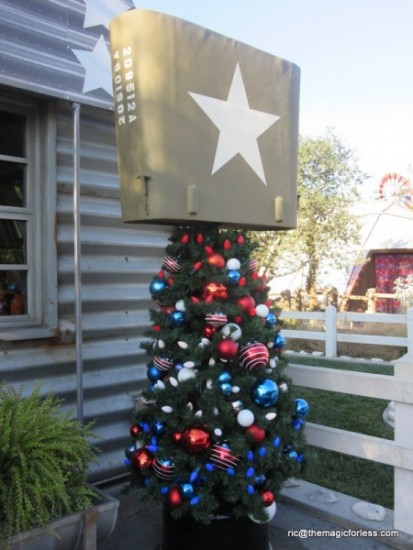 Next up is the tree in front of the Cozy Cone where Sally has built her tree out of what else but traffic cones.  A large battery on the lawn and jumper cables provide the power to light the tree.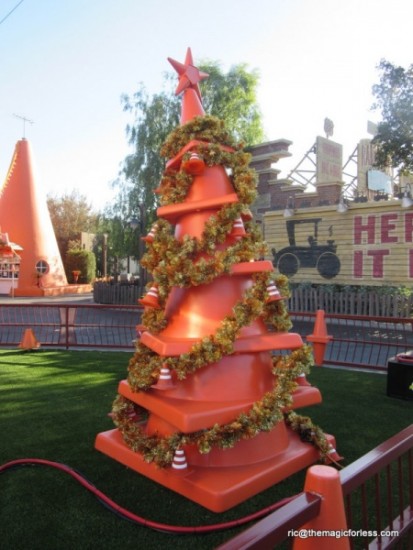 Then you come to the Tree in front of the Curio Shop.  Lizzie has decorated her tree with road signs for Route 66.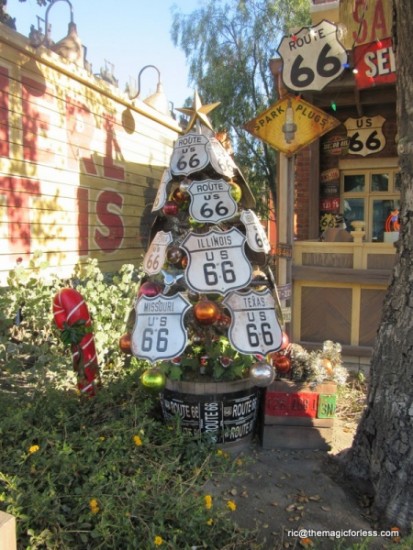 Next is the tree in front of Flo's V-8 Cafe.  Oil cans make up this tree decorated in pink, blue and turquoise ornaments and silver garland.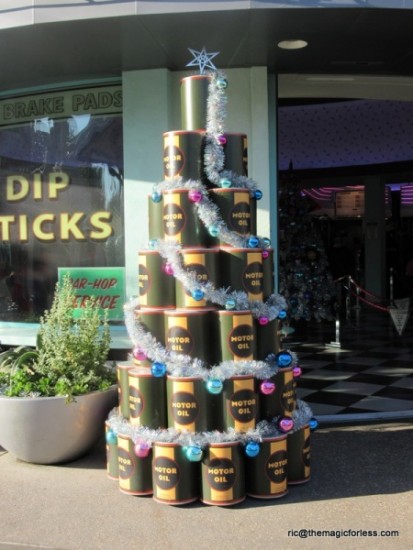 Luigi has added lights to the Leaning Tower of Tires that is always on display in front of his tire shop.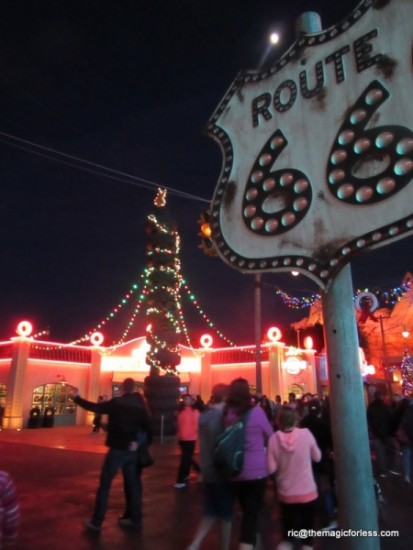 Finally the tree in front of the City Hall decorated with hub caps and poinsettia's in tires around the base of the tree.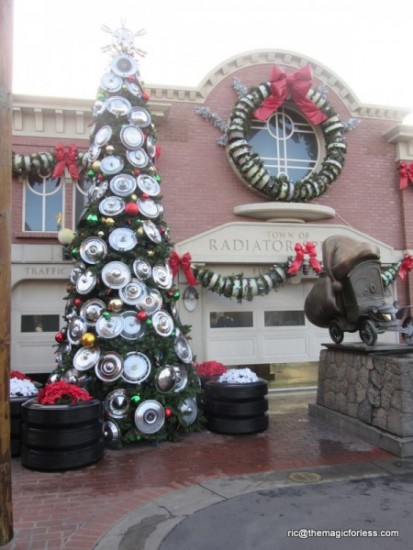 Boy, the residents of Radiator Springs really get into the spirit of Christmas.  If you would like to visit Disneyland at Christmas or any other time during the year, please contact me or The Magic for Less Travel to help with your planning.
Similar Posts: