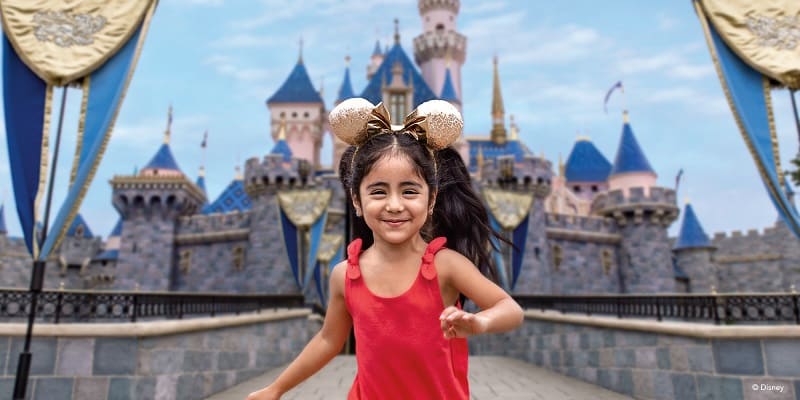 Welcome to The Happiest Place on Earth at the Disneyland® Resort! A place that has all the happy you never knew could exist, so you're a new kind of happy every time you visit. Here, there are an infinity and beyond number of things to do, which means there are an infinity and beyond ways you can feel all the endless joy!
When you and your family first arrive at Sleeping Beauty Castle, you may experience some classic joy. Imagine being even happier when sitting in the front row of the Incredicoaster. Prepare for the happiest moment of your life when you join Rey and the Resistance in Star Wars: Rise of the Resistance at Star Wars: Galaxy's Edge.
Before you know it, it will be time to assemble the team at the brand-new Avengers Campus at Disney California Adventure® Park, where Super Hero joy awaits! Prepare yourself for excitement as you train alongside the Dora Milaje and General Okoye in Warriors of Wakanda. Guardians of the Galaxy—Mission: BREAKOUT brings out the Guardians (and the smiles)!
Who said the happy needs to end once you leave the Park? No one ever! When you book your stay at the Hotels of the Disneyland® Resort, like Disney's Grand Californian Hotel® & Spa, you can feel the happiness morning, noon, and night. And don't forget to swing by Downtown Disney District with its unique eateries, upscale shops, and exciting entertainment.
Now, get ready to hold on to your seat of the Millennium Falcon because we're taking off to a place like nowhere else on Earth! A place where you can make happiest your middle name. Welcome to your happiest place on Earth, only at the Disneyland® Resort.
Newsletter
Stay informed of the latest special offers available at Disneyland Resort. Subscribe to the Magical Notifications weekly newsletter from our friends at The Mouse For Less.
NOTE: After subscribing, you will receive an e-mail asking you to confirm your subscription as a standard security feature. Follow the instructions in the confirmation e-mail to complete your subscription.
Disneyland Resort Vacation Packages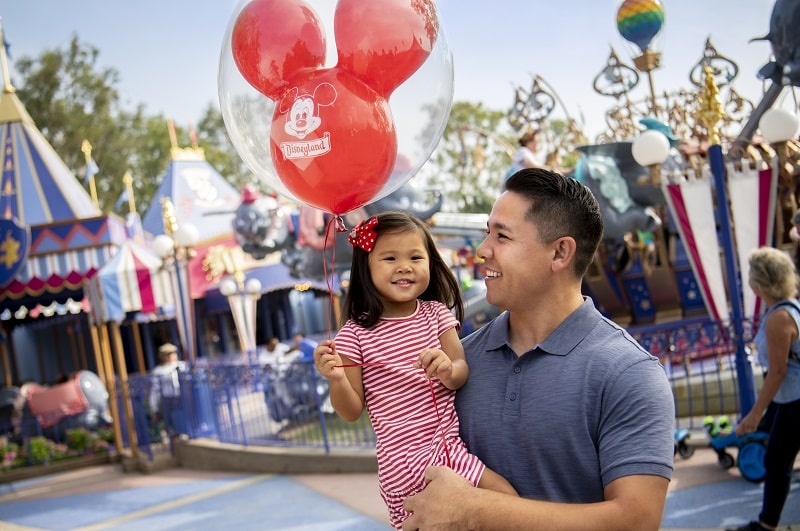 Disneyland® can take you places you may have only dreamed of or perhaps want to explore again. The Disneyland® Resort has packages that can meet your needs.
You can choose a vacation that includes a stay at one of the three Disneyland® Resort Hotels and experience the magic 24 hours a day. Choose from the Disneyland® Hotel, Disney's Paradise Pier Hotel, or Disney's Grand Californian Hotel® & Spa.
You can also choose to stay at one of Disney's Good Neighbor Hotels. The Disney Good Neighbor hotels are located in the Disneyland area, and you can select from Moderate, Superior, and even Suite Accommodations.
Whatever you choose, you will enjoy the benefits, conveniences, and knowledge that only we can provide!
Theme Parks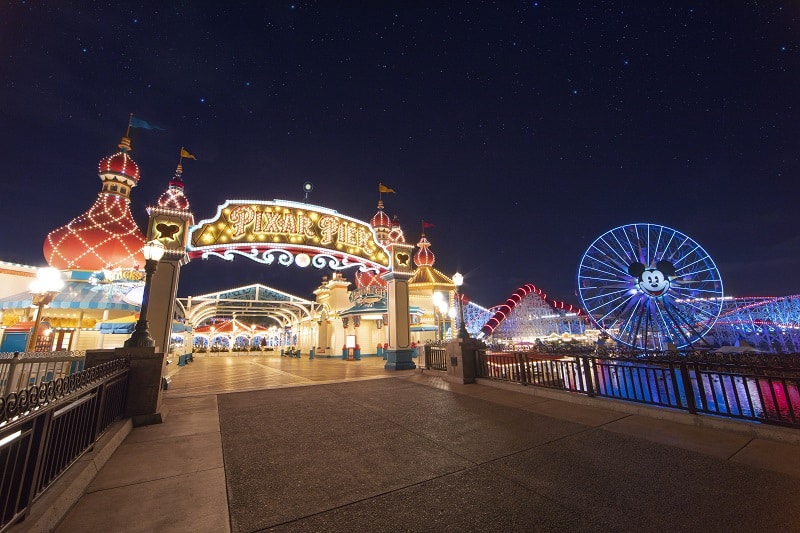 Experience the magic of two enchanting theme parks – Disneyland® Park and Disney California Adventure® Park – only at the Disneyland Resort in California. Fill your days and nights with the wonder and excitement of two distinct Southern California theme parks.
Disneyland® Park
This is the location where happily ever afters occur daily. The moment a person enters the gates, he or she is transformed into the character of his or her own incredible story. This enchanted realm is ruled by imagination, and new marvels can be discovered at every turn at Disneyland® Park.
Learn more about Disneyland® Park
Disney's California Adventure™ Park
Right across from Disneyland® Park, there's even more magic to be discovered in Disney California Adventure® Park. All around you, Disney stories come to life in new and exciting ways – from incredible shows to amazing attractions; from favorite Disney Characters to exciting entertainment experiences. There's no end to the adventure as your imagination runs free in this one-of-a-kind Disney Theme Park!
Learn more about Disney California Adventure® Park
Downtown Disney District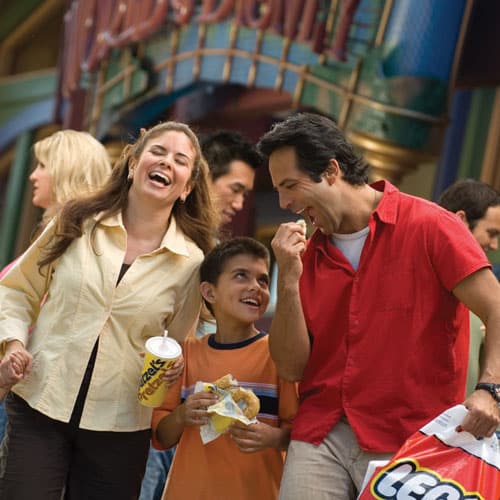 Shop, Dine and Be Entertained
So what are you in the mood for? Fun and games? Dinner? Maybe a little shopping? Or just the opportunity to spend some quality time with your family? Whatever it is you're after, The Downtown Disney® District is the place to find it. It has something for everyone, plus a fun and relaxing vibe that's all it's own.
The Downtown Disney® District the place to be—day or night. You definitely owe it to your family and yourself to come and see the rest. With free admission, you can't go wrong—no matter what you're in the mood for!
Dining
Ballast Point® Brewing Co.—Enjoy award-winning beer and sensational Southern California cuisine on the rooftop patio of this family-friendly brewery.
Black Tap Craft Burgers & Shakes.—Indulge in burgers, milkshakes and other delish dishes at this throwback-style eatery!.
Catal Restaurant & Uva Bar—Order CrazyShake milkshakes and other beverages from the takeout counter of this luncheonette-style eatery!
CrazyShake™ Window by Black Tap—Enjoy flavored coffees, snacks and more.
Jamba —Enjoy refreshing fruit and vegetable smoothies.
La Brea Bakery Café—Fill up on fresh, hearty sandwiches and more.
La Brea Bakery Express—Enjoy the convenience of fresh fare from the express kitchen.
Naples Ristorante e Bar—Celebrate the charm, cuisine and spirit of southern Italy at this classic Neapolitan eatery.
Napolini Pizzeria—Savor great-tasting Italian food—on the go! Visit this newly renovated eatery for specialty pizzas, hearty sandwiches, fresh salads and traditional desserts that are molto delizioso!
Ralph Brennan's Jazz Kitchen—Indulge in the best of New Orleans-style cuisine.
Ralph Brennan's Jazz Kitchen® Express—In a hurry? Not to worry! Get a taste of New Orleans to go.®."
Salt & Straw—Discover taste-provoking ice cream at this family-run scoop shop! Stop by for handmade, small-batch, seasonal flavors created with local ingredients in collaboration with artisans, chefs and farmers..
Splitsville Luxury Lanes™ – Dining—Savor feasts that are in a culinary league of their own!
Sprinkles—Sprinkle some sweetness into your day with an irresistible variety of hand-crafted gourmet cupcakes and decadent cookie creations.
Starbucks®—Cozy up to your cup as you discover tempting aromas and explore a world of flavors in this modern rustic setting—that even includes an innovative Clover Bar featuring exotic, rare Starbucks Reserve coffees, each brewed to order!
Taqueria at Tortilla Jo's—Ándale to this colorful outdoor patio where you can customize tacos, nachos and burritos with delicious fresh ingredients while sipping house-made aguas frescas or Mexican and domestic beers.
Tortilla Jo's—Savor authentic south-of-the-border specialties in a vibrant setting in the heart of the Downtown Disney District.
Uva Bar & Cafe—Soak up the sunshine while savoring Spanish-style tapas and entrées, craft beers and signature cocktails at this swanky outdoor bar outside Catal in the Downtown Disney District. Salads, burgers and sides offer something to suit all tastes.
Wetzel's® Pretzels—Munch an eclectic selection of gourmet pretzels.
Entertainment
Flambeaux's Jazz Club—Watch Ralph Brennan's Jazz Kitchen transform into a dazzling New Orleans-style jazz club each evening.
Splitsville Luxury Lanes™ – Bowling—Enjoy an upscale spin on a classic American pastime—the retro vibe is right up your alley!
Shopping
California Sole—Discover iconic footwear and walk out with the happiest feet in the Downtown Disney District!
Curl Surf—Celebrate surf culture with sun-drenched clothes, accessories, shoes and sandals, eyewear, watches and more.
The Disney Dress Shop—Don't miss your chance to take a twirl inside this boutique offering a variety of vintage-inspired apparel and accessories.
Disney Home—Explore an emporium offering seasonally curated home décor, gadgets and other goodies—at the Downtown Disney District!
Disney's Pin Traders—Find fun collectible pins in every style imaginable at this kiosk near the Downtown Disney Monorail station.
The LEGO® Store—Build your dreams with LEGO® toys, shirts, hats, sportsgear and more.
Lovepop®—Commemorate a friend or loved one's special day with incredible 3D pop-up cards!
Marceline's Confectionary—Sweet dreams come true at this old-fashioned candy shop named after the small Missouri town where Walt lived as a boy.
PANDORA® Jewelry—Craft your own personal story with one-of-a-kind charm bracelets and coordinating jewelry.
Pelé Soccer —Score kickin' soccer gear from global sports brands at this specialty shop named after Pelé, the legendary Brazilian superstar.
Sephora—Indulge in the finest fragrances, cosmetics and skincare products available anywhere.
Star Wars™ Trading Post—Celebrate your love for a galaxy far, far away at a brand-new shopping destination for all things Star Wars.
Sunglass Icon—Try on the latest sunglass fashions from top designers.
WonderGround Gallery—Add a dash of Disney style to your life by stopping by this boutique devoted to home décor, accessories and apparel.
World of Disney—Find all things Disney at this interactive store overflowing with toys, apparel, souvenirs and collectibles.
Plan your Disneyland vacation!
Request a FREE, No-Obligation Quote from one of our travel agents. Our services are provided FREE of charge. You won't pay more when you book with us. Start planning your Disneyland Resort vacation today!
If you would like to request a quote for another destination, click here.