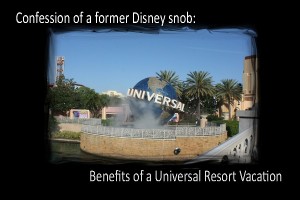 I'll be the first to admit, I've been a bit of a Disney snob.  When planning a vacation, my first and only thought for years was Disney.  And until the Wizarding World of Harry Potter came on-line, I never would have considered a trip to Universal Studios and Islands of Adventure.  Luckily for me, as a die hard Harry Potter fan, the Wizarding World of Harry Potter did open.  As a plus, I also have a son who is all about superheroes, and although Disney now owns the rights to the Marvel universe, the only real way to experience superhero meet & greets as well as Marvel themed attractions is to visit Universal.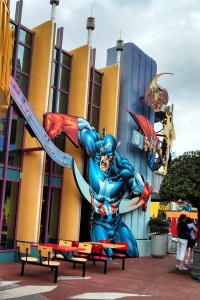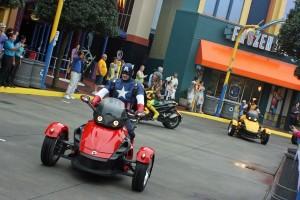 So after a few years of considering it, we finally took the leap and added on a Universal vacation to our most recent Disney trip.  My family (consisting of myself, my husband, and my 10 year old son) spent three nights at the Loews Royal Pacific resort on Universal property.  We had considered staying off-site, or even staying at Disney and just driving over, but the benefits to staying on-site at Universal were too appealing to pass up.  First, you are essentially staying in a deluxe resort.  The Royal Pacific was beautiful, with lush landscaping, an incredible pool, and several high-end restaurant options.  However, if you are a more low-key family like we are, you will not feel out of place.  It was such a relaxing resort to "come home" to every day, and the staff was very friendly and helpful.  For more detailed information, read agent Ric Flack's blog post on the Loews Royal Pacific Resort.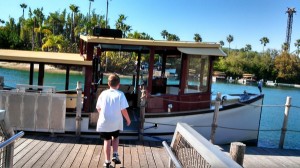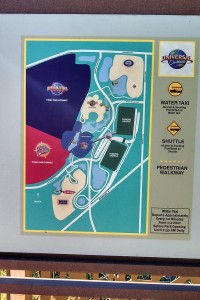 Second, transportation while staying on-site with Universal is just fantastic.  There is nothing more relaxing than a quick boat ride directly to the Universal/Islands of Adventure/City Walk complex.  It never took us more than 15 minutes to get anywhere.  The parks are so close to the resorts, that we had the option of taking a walking path if we didn't want to wait for the boat, which we did one morning of our trip.  We never felt rushed to get to the parks like we sometimes do waiting for buses at Disney.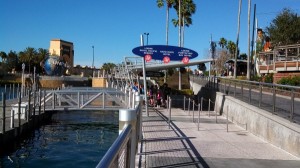 Finally, and in my mind most importantly, staying on-site at Universal allows you access to the Wizarding World of Harry Potter a full hour before it opens to the general public!  Now our travel dates were at a slower time of year, so I can honestly say that even after opening, it took a while for WWoHP to get very crowded, but I can see how valuable this amenity would be during busier seasons.  I have some amazing photos from this part of the park with little to no people in them!  A side bonus to this is that once you leave this part of the park, the general masses are still there, which means other parts of the park are relatively empty, allowing you even more time to enjoy Islands of Adventure with low crowds.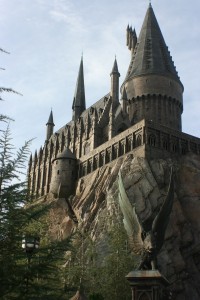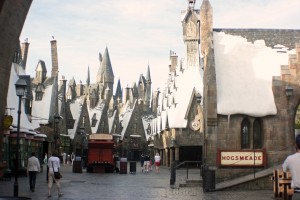 With so many fun things to see and do now, and several more planned for 2014, the Universal Resort is fast becoming a favorite destination for my family, and would likely appeal to yours as well!
Similar Posts: