On a recent trip to Walt Disney World, we had dinner at an old favorite, Artist Point. I've loved this restaurant since I first ate here back in 2001, and every time I go back I find something new to love!
Artist Point is a Signature restaurant located in Disney's Wilderness Lodge. The restaurant is inspired by dining rooms of the National Park lodges. In the restaurant you will find large murals, and the lighting is all done by lantern.
The food at Artist Point has a Pacific Northwest flavor, and they are known for their Cedar Plank Salmon. They are also famous for their Berry Cobbler with house made ice cream for dessert. Their wine list exclusively features Pacific Northwest wines.
On this night, we were having dinner with some friends and it was a great meal. My husband and I often split meals when at Disney, and we did this time. For an appetizer we chose the Jumbo Lump Crab Cake. The menu lists it as coming with Dungeness crab, blue crab and Alaskan cod, stone-ground mustard remoulade, crispy slaw and smoked bacon. The crab cake was large and the mustard remoulade was the perfect accompaniment to it.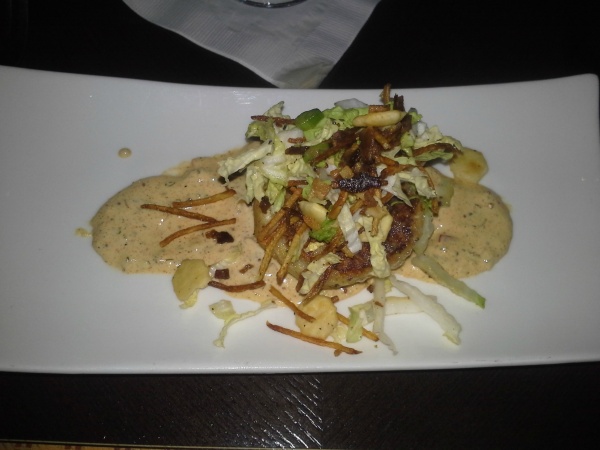 For our entrée, we decided to go with 54 degree Buffalo! Buffalo! Buffalo! Grilled buffalo strip steak, chipped buffalo mac and cotswald cheese, green peas, crispy shallots, buffalo sausage, braised cabbage apple-cranberry slaw and blackberry demi. This was basically buffalo three ways, which I couldn't resist as I love buffalo. Chris was in as soon as he heard mac and cheese. I'm not sure which I liked best, the buffalo sausage or the strip steak, both were really good. Chris's favorite, of course, was the mac and cheese.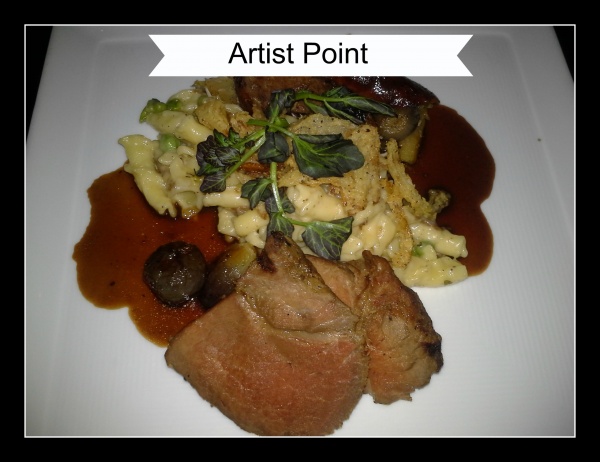 When it came time for dessert, I decided that I wanted to go with a seasonal option (this was just before Christmas), rather than the Artist Point Cobbler that we'd normally get. This time, we shared the Valrhona Dark Chocolate Creme Brulee with Peppermint Bark and Amareno Cherry. I really enjoyed this, peppermint bark is one of my favorites, so having a dessert based around it was a nice bonus. It was quite large and so great for sharing.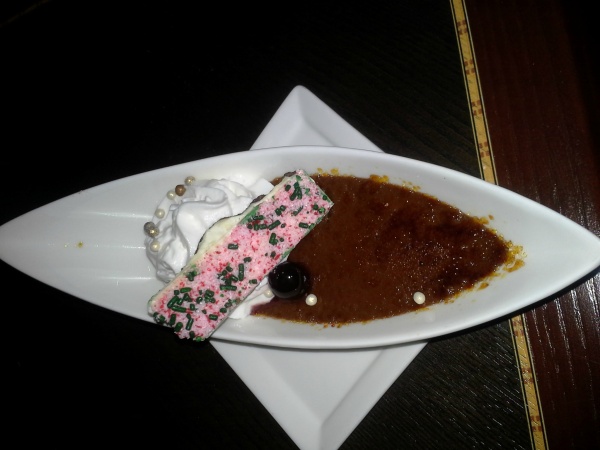 I think that Artist Point is one of Disney's overlooked gems and I hope that this has inspired you to try it!
Similar Posts: