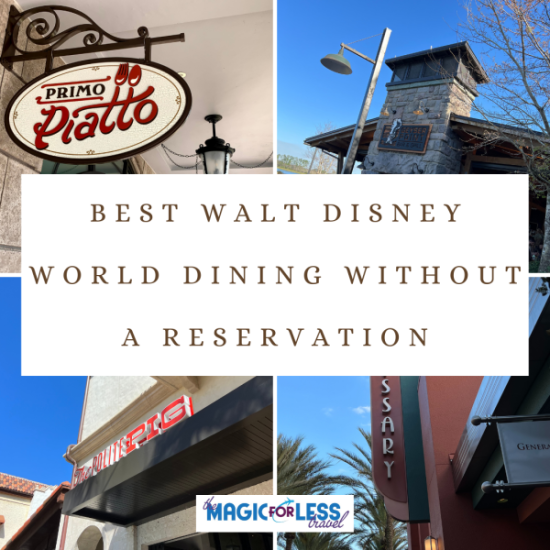 Here are the top places to experience Walt Disney World dining without a reservation.
Polite Pig
Polite Pig is located in the Town Center Section of Disney Springs looks like it would take reservations, but it doesn't! Simply walk in the entrance near the lime parking garage escalators, place your order where you receive a pager, find a table and wait for your meal to be served to you.  You will find seating both inside and outdoors.
Polite Pig features BBQ inspired meats served on platters or sandwiches both with a variety of sides and sauces.  The Butcher Board (For 2) is an excellent value that comes with more food than 2 people will eat. Don't miss their variety of alcoholic drinks. They have a vast beer Florida craft beer selection, a Bourbon Bar and drinks on tap!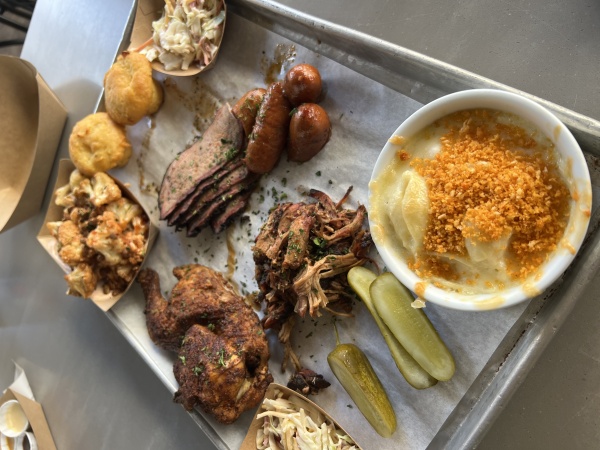 Butcher Board Platter for Two

Satu'li Canteen
Satu'li Canteen in Pandora World of Avatar at Animal Kingdom has inspiration from the culture of the Na'vi.  At Satu'li Canteen you build your own bowl with protein such as beef, chicken, tofu or shrimp in a base of noodles, potato has, rice and beans or a salad.  Top the bowl with a choice of vinaigrette sauces or a creamy herb sauce. Be sure to order the Cheeseburger Steamed Pods to share and a green Grog Ale! There is indoor and covered outdoor seating available for guests. No reservations are needed at this counter service and be sure to mobile order in the My Disney Experience app!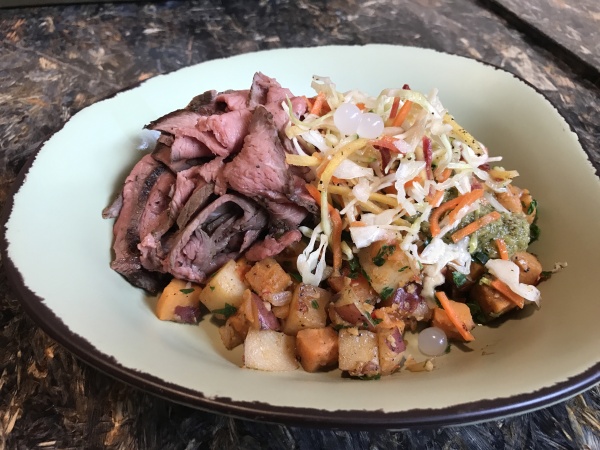 Satu'li Bowl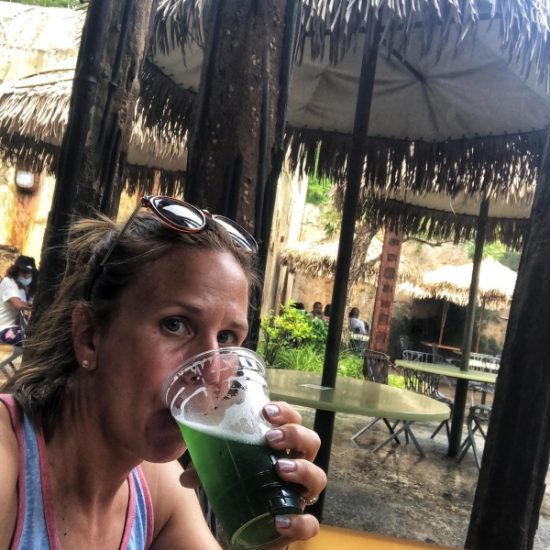 The Grog Ale tastes amazing on  a hot summer day during a rainstorm!
ABC Commissary in Hollywood Studios currently has my favorite theme park sandwich! With its Art Deco-inspired interior, ABC Commissary blends Tex-Mex with American cuisine. There are a variety of entrees for almost anyone from pork or shrimp tacos to salads and my favorite sandwich, the Buffalo Chicken Grilled Cheese Sandwich! You can get a variety of sides and beverages and rotating dessert options. Don't miss the posters and set props from some ABC television shows.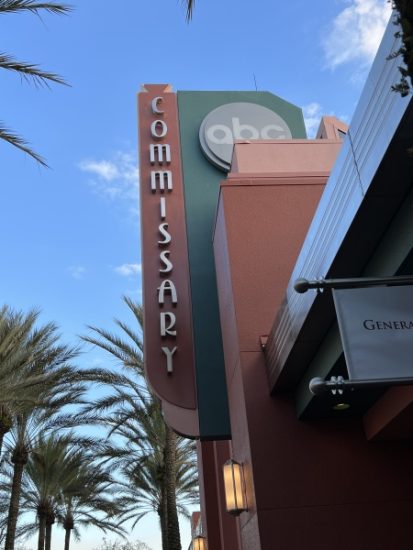 The exterior of ABC Commissary
Primo Piatto
Primo Piatto Whether you're looking for breakfast, lunch or dinner Primo Piatto is a top choice on the Skyliner at Disney's Riviera Resort.  Don't miss the European inspired cuisine such as Croque Madame, pancakes or even Fried Eggs served over Mascarpone Polenta!   For lunch and dinner you can get pizza, burgers, sandwiches or salads . Primo Piatto has a large list of snacks and beverages. Primo Piatto rivals other restaurants with reservations. It's hard to forget this is a quick service restaurant for all meals where you can mobile order!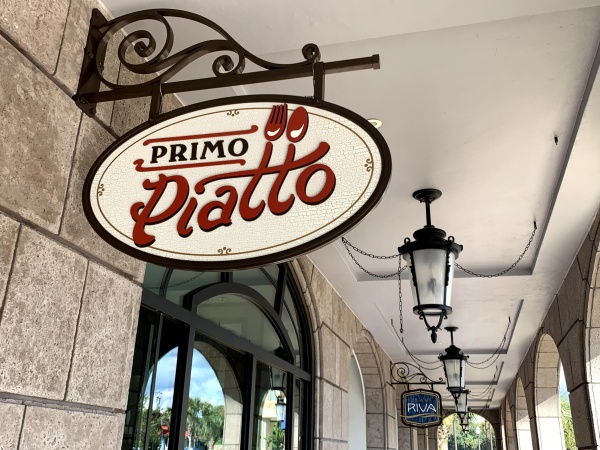 The exterior of Primo Piatto 
Geyser Point
Geyser Point Bar & Grill differs from any other restaurant on this list. At Geyser Point you are seated and served your food. You cannot mobile order here. lnstead, you will need to see the host or join the walk-up list in the My Disney Experience App. The best part of Geyser Point Bar & Grill is the atmosphere. Seated on the shore of Bay Lake, Geyser Point serves a variety of small bites, burgers, sandwiches and a large cocktail menu! Be sure to sit and enjoy the atmosphere in the covered outdoor seating area. It's a great place to take a break on a Magic Kingdom day!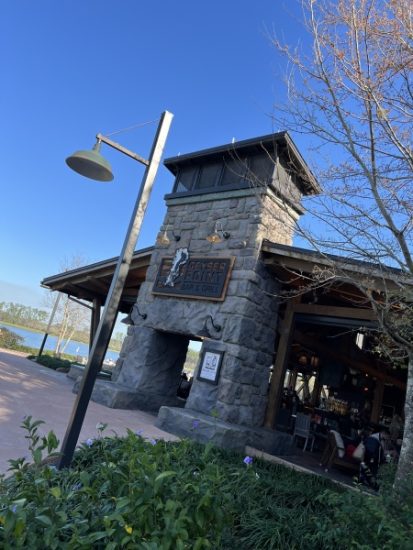 The Exterior of Geyser Point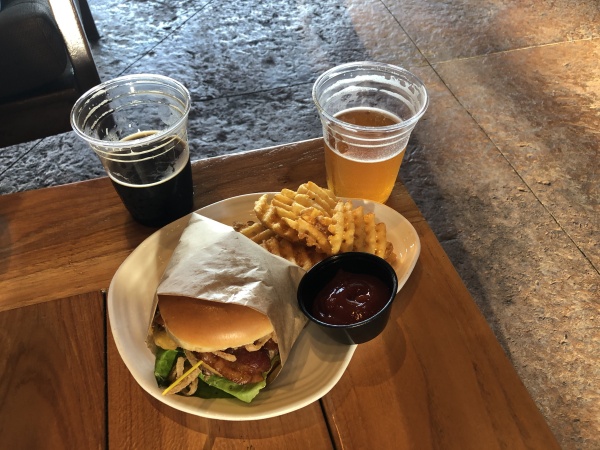 A Geyser Point Meal
Did I miss your favorite  Walt Disney World restaurant where you don't need a reservation? Click here to connect with Michele or to request a free quote.
Similar Posts: