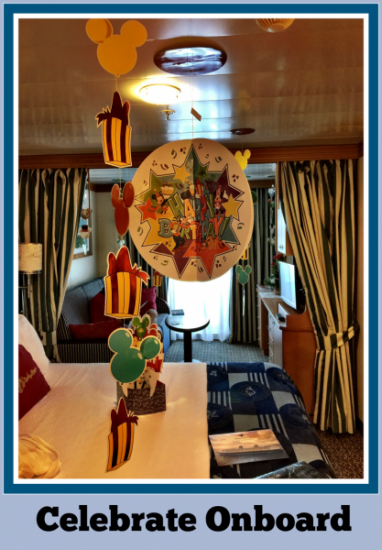 Decorating the outside of your stateroom with creative magnets has become a tradition unique to Disney Cruise Line. But don't forget to have fun with the interior of your stateroom. It is a great way to help celebrate a special event or occasion. You can bring your own decorations or order some great options from Disney Cruise Line and have them delivered to your stateroom.
Travelling over Christmas is a great way to spend the holidays. And what better way than with a Disney Cruise. Imagine opening the door to your stateroom and being greeted by colorful and festive decorations hanging from the ceiling and decals on your balcony door. How about a Christmas Tree that sings and dances, or a giant centerpiece on your stateroom table. You can also order a fresh table top Christmas tree that comes with some Disney Cruise Line ornaments. These are all part of the Christmas Stateroom Celebration package.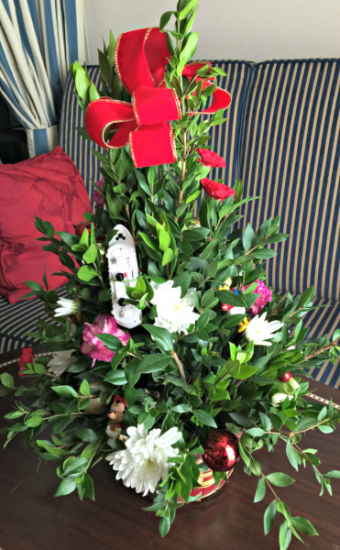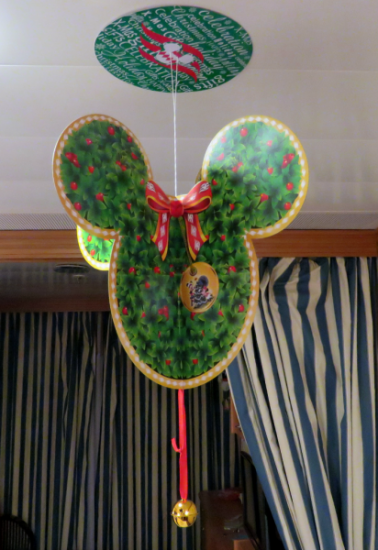 You can also order Happy Birthday, Bon Voyage or a Disney Themed Celebration. Having a special celebration on board? You can order a celebration package as well to commemorate that special event. Each package comes with decorations that hang from the ceiling, a banner, a center piece and in some instances a celebration cake. You also have the option to order a specialty cake and have it delivered to the dining room.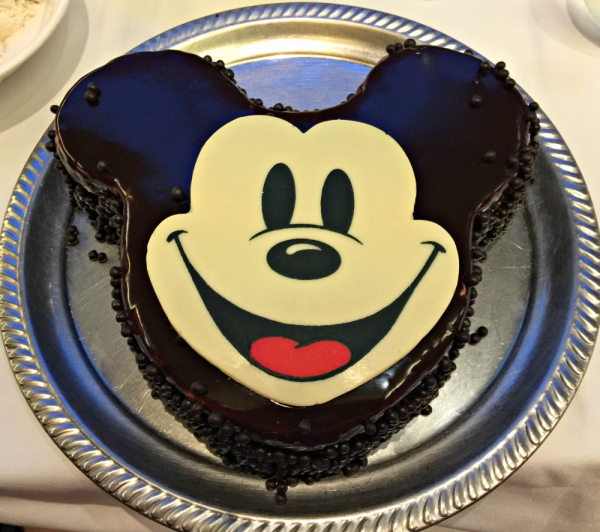 Cruising with a Star Wars fan? What better way to cruise than to surprise your loved one with a Star Wars decorated stateroom! The Dark Side meets the Jedi Warriors in this galactic display. Upgrade to the Star Wars Experience and get a pillow and fleece throw as well. Maybe outer space is not your style, then how about keeping with the nautical theme and order the Finding Dory Room Decorations. This fun filled package includes eight hanging garlands, one centerpiece, one soft picture frame, one blanket and pillow set, one mirror cling and one door magnet.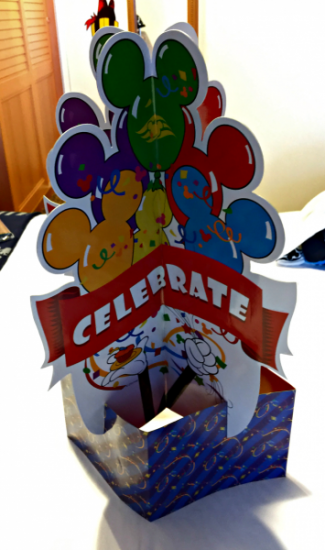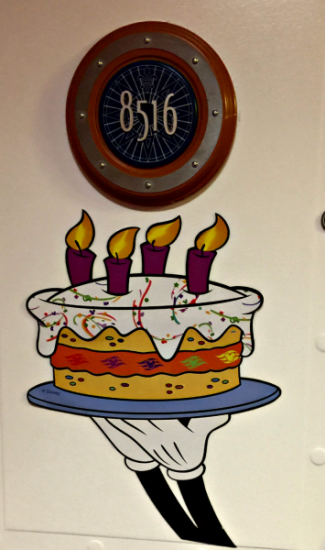 For more information on these and other great state room gifts and ideas contact your travel agent or check out this link: https://disneycruise.disney.go.com/gifts-and-amenities/. Packages are subject to change.
On my last Disney Cruise I celebrated both my birthday and Christmas while onboard. I always find something to celebrate while I am on a Disney Cruise.  That is why I have been on 32 Disney cruises and counting!
Click to view the Disney Cruise online brochure: Disney Cruise Line Brochure 
Similar Posts: