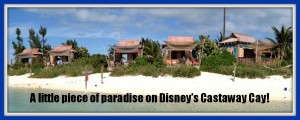 One of the highlights of every Disney Cruise is a port of call visit to Castaway Cay, Disney's private island in the Bahamas. Recently I was fortunate enough to secure a private cabana for the day at the family beach.  Upon arriving at Castaway Cay head over to cabana check in area.  For the family beach cabanas the check in area is by the Pelican Plunge tram stop.  Here you will check in with the concierge team who manages the cabanas where they will bring you to your private cabana via golf cart. Each cabana can hold up to 10 guests which makes it a great idea for groups traveling together. The cabana are all private and separated by lush greenery.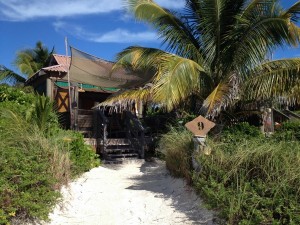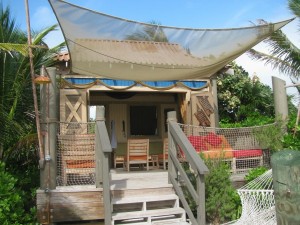 Each cabana is well stocked with soda, bottled water, snack bars and fresh fruit.  They even include sunscreen which is a must in the Bahamas.  As you walk outside of your cabana you will find a private deck, your own hammock, cushioned lounge chairs and a fresh water outdoor shower.  For the family cabanas there is also a selection of sand toys.  Included in the cabana rental on the family beach are snorkel gear, bike rental, as well as inner tubes and rafts for floating.  The beach area in front of the cabanas is quiet and private for cabana guests only.  Pelican Plunge water slide is only a short walk away plus there is a volleyball net and plenty of room for having fun.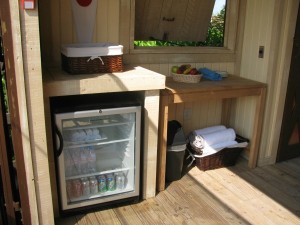 All the activities on the island, including Cookies Too BBQ for lunch, are only a short walk away.   The concierge team is on hand to handle all your needs and request.  There is a call button located in each cabana.  You can also call for a bartender to order drinks. One of my favorite things to do is relax in the cabana when we get there and then go for a bike ride around the island.  I then like to head back to the cabana to swim and float in the inner tubes for a while before heading off to grab lunch.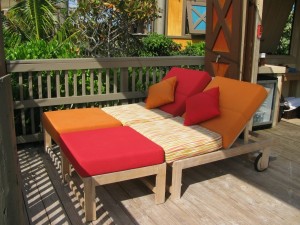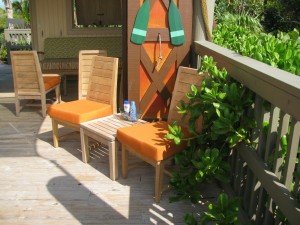 After lunch I grab my snorkeling gear and head off down the beach to the snorkeling area which is just a short walk away. There so much to see out there it is truly amazing. Two things to look for are a Mickey statue and a sunken submarine in addition to the multitude of fish that live in the lagoon. I have also seen see turtles, stingrays and giant grouper.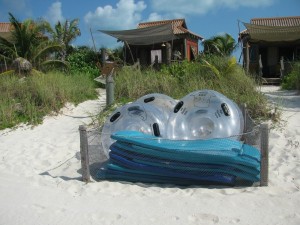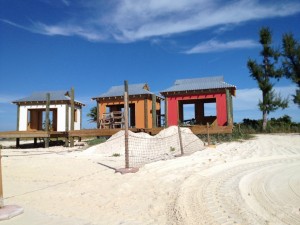 As of now there are 16 cabanas on the family beach.  There are 4 on the adult beach Serenity Bay.  Currently there are at least 3 additional cabanas under construction on the family beach to help meet the demand.  One is reported to be larger to hold up to 20 guests.  These new cabanas are scheduled to open sometime during the summer of 2014.   The cabanas can be hard to get.  It is important to try as soon as your activity booking window opens.  If they are sold out you may get lucky if you keep checking back because guests do cancel.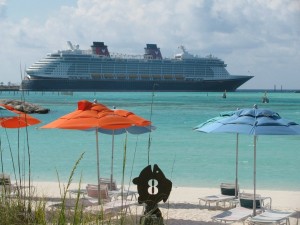 Similar Posts: