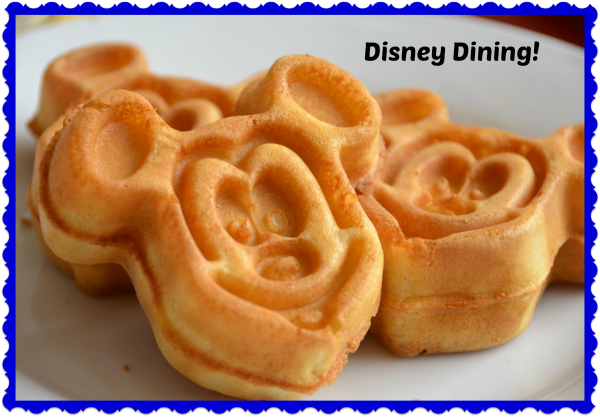 Dining at Walt Disney World is a big deal!  There are books, planning websites, multiple dining specific bloggers, and just as many fan pages on social media about dining specifically at Disney World; all covering the art of Dining at Disney and before you can begin planning where to dine and ultimately enjoying the dining experience, you must first book your dining!
Making Disney Dining Reservations
The Disney Dining Window to book Advanced Dining Reservations (ADR) opens for ALL guests at 180 days prior to your arrival.  For guests who are staying at a Walt Disney World Resort, you are able to take advantage of the 180 + 10 rule.  Guests of a WDW resort are able to make reservations beginning 180 days prior to arrival for the length of their stay for up to ten additional days, hence the name 180+10.  If your stay is longer than 10 days, you can call each day after your 180th day has come and gone to add dining to the remaining days.
If you've created a My Disney Experience (MDX) profile, you can book your dining through MDX.  You can also book your dining by calling Disney Dining directly at 407-WDW-DINE (3463).  If you've connected a credit card in your MDX profile, it will automatically be used to guarantee your dining reservations and when booking by phone, you'll be asked to provide that information.
If you book your dining reservations by phone, be sure to provide the Disney Dining agent with your name, address, phone number and email address for your MDX profile.
ALL Disney Dining require a credit card must be guaranteed with a credit card, whether you have a dining plan or not.  The credit card is only used to guarantee the reservation and it is not charged at all, unless you do not adhere to the cancellation policies.  The exception to this rule is for pre-paid reservations.  Some dining experiences do require pre-payment unless you have a Disney Dining Plan that includes the table service dining entitlements. Reservations that require pre-payment are:
Cinderella's Royal Table
Hoop Dee Doo Musical Revue
Mickey's Backyard BBQ
Spirit of Aloha
All Dessert Parties
To see a complete list of restaurants available with the Disney Dining Plan, click here: 2016 Disney Dining Plan Brochure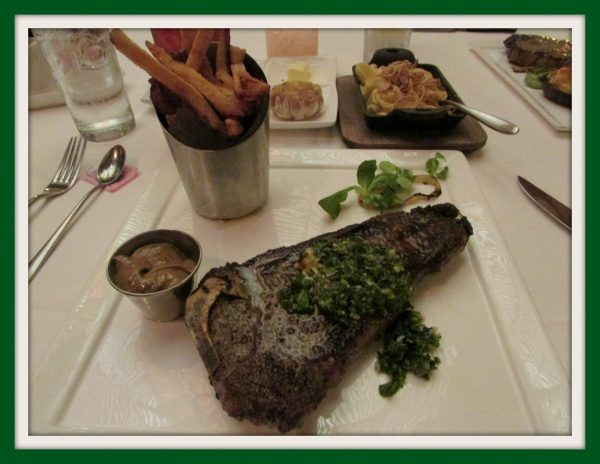 If you're traveling with a large party and finding it difficult to get a reservation, it would be for two reasons:
Your party size is too large to be accommodated through the dining system. Unfortunately, you do not receive this error notice online, you'll just see 'No Availability'.
-or-
There is just not availability for your party size. If you choose to break your party into smaller parties to book your dining, it's important to note:  you can ask the Disney cast member upon arrival your one party on multiple reservations but you are not guaranteed to sit together or near each other in the restaurant and be sure to put multiple reservations in different names.  There is not a way to link the reservations together prior to your arrival.
All Disney Dining reservations have policies, most policies are the same for each reservation with the exception of a few specialty dining experiences.  When booking online, the policies are in a pop up window that you must agree to and when booking by phone, it will be recited to you. The policies are as follows:
There is a $10 per person cancellation fee that is charged to the credit card used to guarantee a reservation if you do not cancel within one day of the reservation date or if you're a no show. (One day = by 10:00 PM EST the day prior to the date of your reservation)  For Cinderella's Royal Table, the Dinner Shows (Mickey's Backyard BBQ, Spirit of Aloha and Hoop Dee Doo Musical Revue), Ferrytale Wishes Dessert Party and Illuminations Sparkling Dessert Party, you'll forfeit the full cost of the dining experience if you do not cancel one day prior.  Wishes Dessert Party must be cancelled five days prior to your reservation date or you'll forfeit the entire cost of the party.  The last exception would be a Fantasmic! Dinner Package: this has a 2 day cancellation policy or you'll be charged $10 per person.
Disney recommends allowing up to 90 minutes to travel to your destination when traveling within the WDW property.
If your restaurant is in a park, then you must have valid theme park admission to dine. You cannot enter a park to 'just dine' without park admission.
Menu Items, Pricing and Hours are subject to change without notice, as if everything at Walt Disney World, therefore; it's always wise to make note of the policies when booking – just in case something has changed!
Once you've made a reservation and agreed to the policies you'll be given a confirmation number.  If you book online, you'll receive an email confirming your reservation and if you book by phone, you'll be given the confirmation number at the time of booking.  Take a minute to write them down – whether in your notepad on your phone, a post-it at your desk or for the organized – in your WDW spreadsheet.
Whether you book online or by phone, your reservations should automatically appear in your MDX if you've given an email address; however, if they do not, you'll need the confirmation numbers to manually link the reservations to your profile.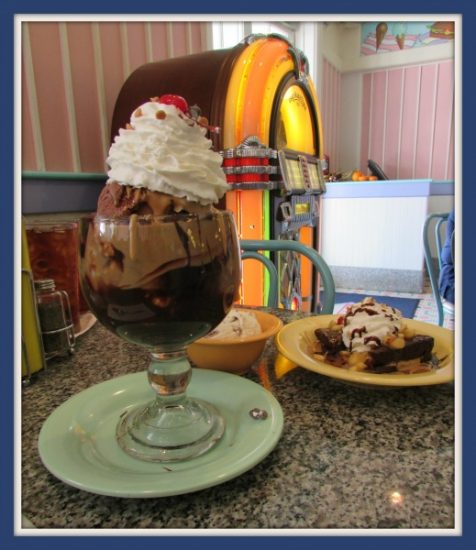 My Disney Experience and Disney Dining
Through My Disney Experience, you can make reservations, modify reservations and cancel reservations, unless you're within the cancellation penalty period.
When making your reservations through MDX, you'll receive a confirmation by email.  It's good to note:  when working through multiple dining reservations, your MDX automatically defaults to the current date when you search a different restaurant, so be careful not to book a reservation for the wrong date!
When looking for those hard last minute or hard to find reservations, like Cinderella's Royal Table often a notice will appear directing you to call Disney Dining for availability.  Calling helps to alleviate the frustration of looking in the smaller 2 hour windows of availability in MDX as the Disney Dining agent can look at an entire day or even multiple days at one time.
Simple modifications can be made through MDX through the app or online.  You can modify dates and/or party size but you cannot modify a reservation to a different restaurant.  MDX will NOT let you double book within a 2 hour window of all ready booked reservation. Therefore, if you want to change restaurants, you'll need to cancel one reservation and then book the other.
You will not be able to cancel a reservation on the day of the reservation through MDX at all.  You'll be directed to call Disney Dining to cancel and the reason is simple: the cancellation policy!  When you call Disney Dining, you will be informed of the cancellation penalty charge before the reservation is cancelled.
Finally, here are just a few important items to note about Disney Dining.
There is a 15 minute grace period built into all Disney Dining reservations for delays.
All guests should be included in the reservation count for dining – even infants and small children. All Disney restaurants must abide by the Fire Codes for safety and each person counts towards the maximum occupancy rate.
If you have a Disney Dining Plan, with each dining receipt, you'll see the total number of dining entitlements remaining in your plan. It's up to you keep track of your plan and to know how the dining plan works.  You can always stop by guest services at your resort or a park to check on how you've used your plan and the remaining availability in your plan.
Disney does not have a wait list system to notify you of cancellations.
Disney Dining is a very fluid system and changes minute by minute! People make, modify and cancel reservations all day – every day!  There isn't really an ideal time to check on that one hard to find reservation you've been after, persistence is the key!  Checking often increases the likelihood you'll find availability,
Quick Service dining venues do not require a reservation with the exception of Be Our Guest in the Magic Kingdom. This restaurant is the only one that is considered a Quick Service Restaurant for breakfast and lunch, then a Table Service Restaurant for dinner.  Be Our Guest accepts Advance Dining Reservations for each meal period and it is NOT considered a Character Dining experience.  The Beast does show up in his castle from time to time but it is not regularly scheduled.
Securing Advanced Dining Reservations is highly recommended as Disney does not hold availability for walk up guests. However, you can always check at a podium for last minute cancellations or no shows.
Now that you have the low down on the 'how-to's' of booking dining, let the fun of planning your dining begin! Have a question?  Connect with your personal travel planner with The Magic For Less Travel.  You can also click on this link to see a detailed looked at Dining at Walt Disney World, complete with menus, restaurant reviews and much more:  https://www.themouseforless.com/walt-disney-world/dining/
Have fun planning and happy travels!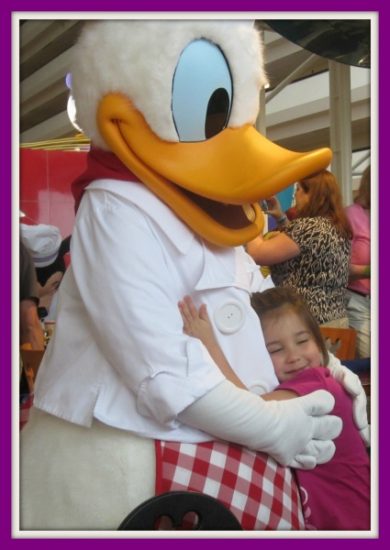 Similar Posts: