Although I have had a Disney Visa for many years, I have never tried out the Disney Visa Photo Spot at Disney World.  This is a special offer for Disney Visa cardholders to have their picture taken with a character(s) with shorter lines than the regular Epcot character spot!  So on my trip this past August, I decided to find the Disney Visa Photo Spot in Epcot (by the way, there is also a Disney Visa Photo Spot at Hollywood Studios with Star Wars characters).  This was easier said than done.  I knew in advance that it wasn't that easy to find but it was supposed to be next to the Imagination with Figment ride.  Thanks to several Cast Members, my husband and I did finally arrive at the appropriate door just a few minutes before they would be closing–they are open from 1 pm to 7 pm.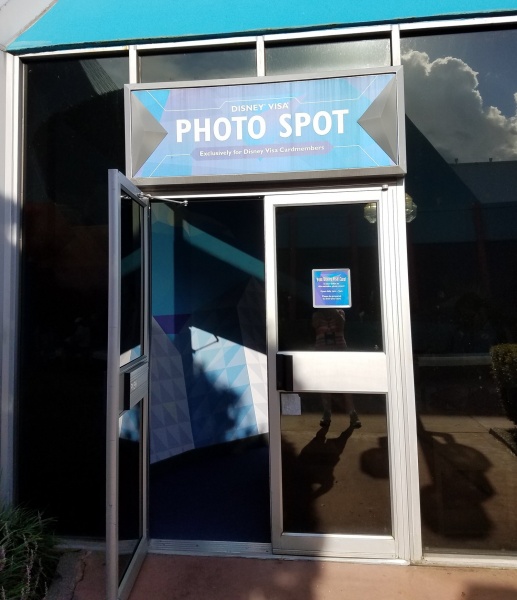 The cast member at the door noted our Disney Visa number (you must present your actual Disney Visa card to enter) and let us know that there was only one family ahead of us and asked us to wait at the rope.  The rope turned out to be around the corner and down a short hallway.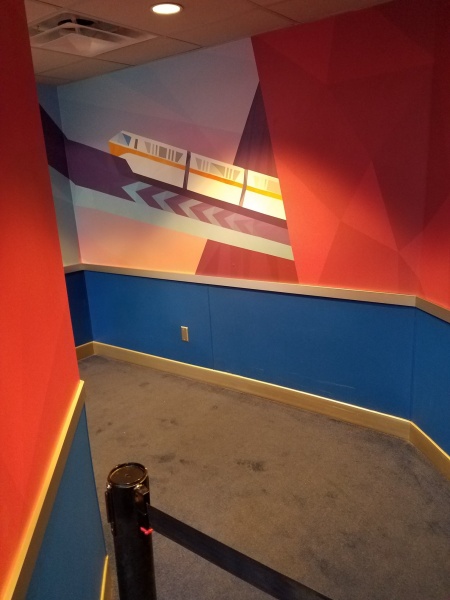 We could hear the family ahead of us but couldn't see them around the corner.  We could tell they had children as the photographers were commenting on how good they were doing at finding bones (which is how we figured out the character was Pluto).  It was only a few minutes before it was our turn.  Sure enough there was Pluto standing there but to our surprise there was a second character-Minnie Mouse!  I went straight for Minnie and my husband went for Pluto.  A couple of shots later and a big hug and a kiss and we were done.  I have the best picture for you below—by the way the picture is included free of charge and is loaded onto a photo pass account under your My Disney Experience account.  As with all photo pass/Memory Maker photos, you have 45 days to download the pictures as many times as you would like.  We had such a good experience that I can't wait to try the Star Wars characters on my next trip!  If you would like to try this out on your next trip contact me at The Magic for Less Travel and I would be happy to help you plan.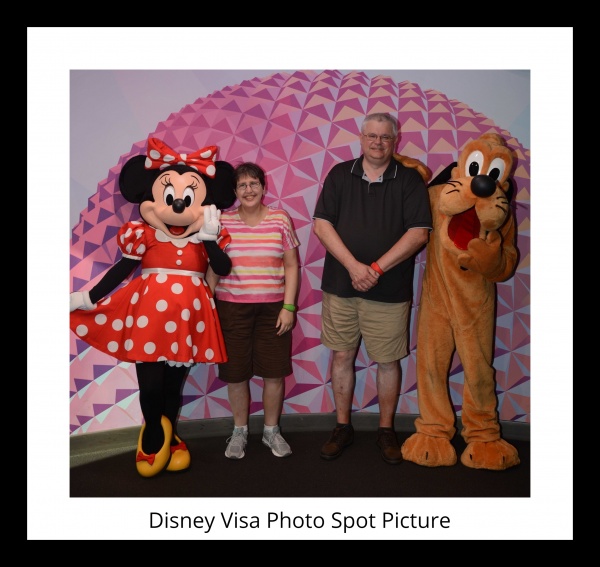 Similar Posts: