By Jessica Johnson
The very first thing you encounter on any Disney ship is the Atrium and on any Disney ship they are jaw-dropping. The Fantasy is no exception! The 3 story Atrium has a wonderful Art Nouveau theme and I wanted to share some of the special details.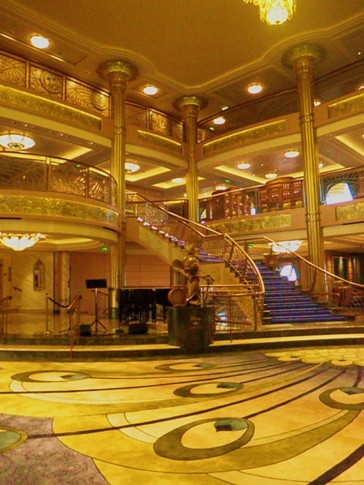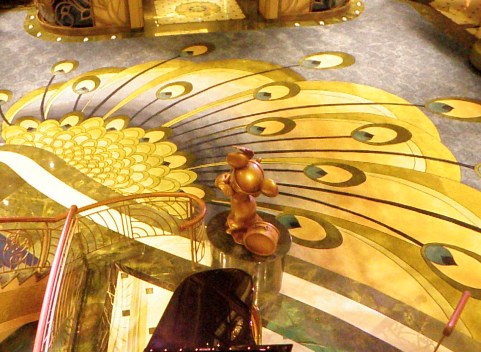 The overall design of the Atrium incorporates a peacock feather design.  You can see it repeated throughout the main space in the carpet, as well as the chandelier and the marble floor.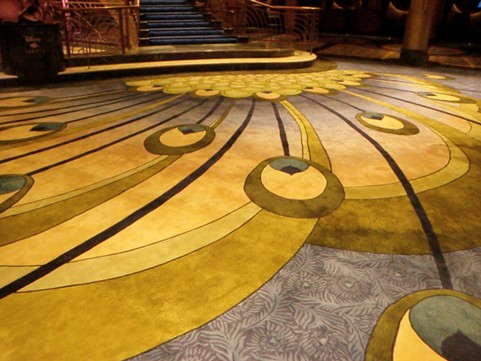 A close up of the peacock carpeting in the Atrium.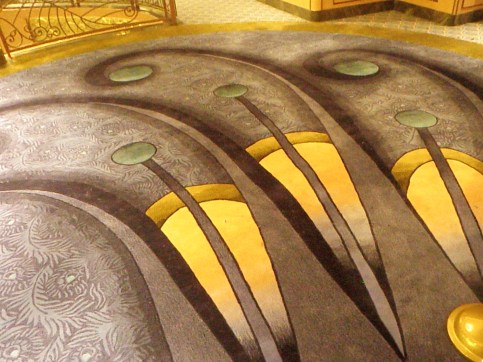 The carpet detail continues on other floors around the Atrium.
This is found on Deck 4 near the Staircase.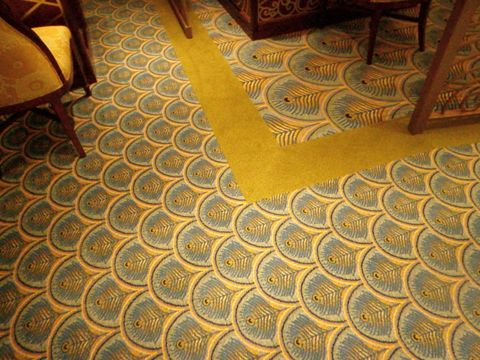 This carpet, with more peacock theme, can be found by the desk for re-booking on board by the Atrium.
On the chandelier you can see "feathers" hanging down.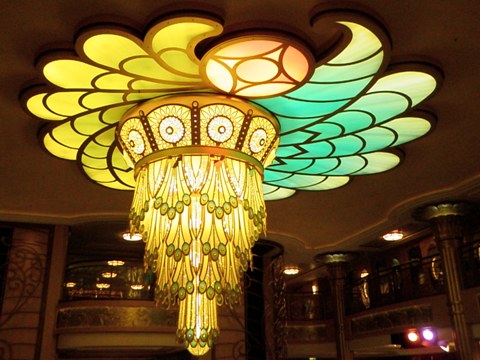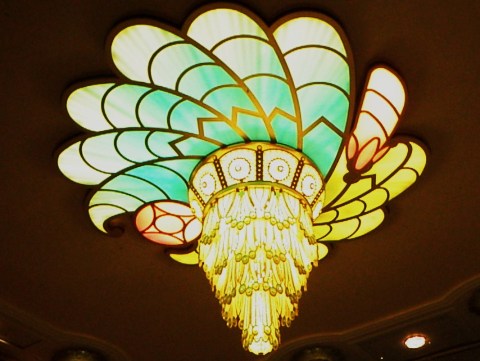 The chandelier has a hidden dragonfly. Can you find it?  If you need a hint, it's pink ;o)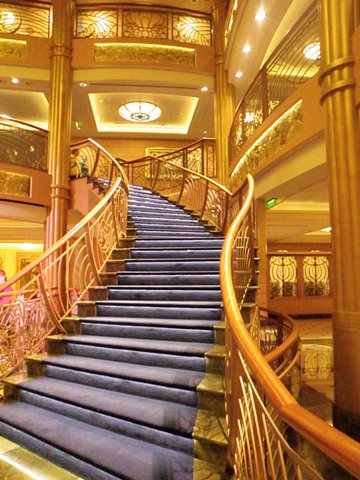 Like any great cruise ship, the lobby has a Grand Staircase.
Though it's hard to see, it is always lined with friendly faces!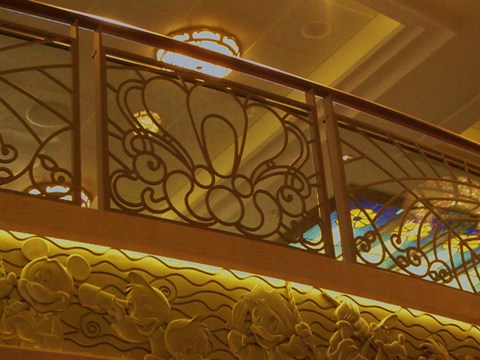 The peacock theme continues in the railings and we also find a Hidden Mickey! Like the other Disney ships, you will also see characters in the borders around the Atrium but, on the Fantasy they are on vacation.  On the Magic and Wonder they are all part of the DCL team but here they are on board to have fun with you!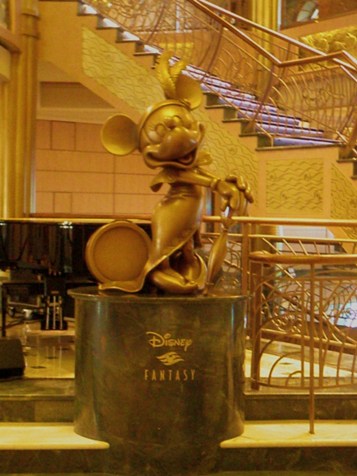 Finally we come to Minnie.
She is here to greet every guest dressed in period costume for a wonderful ocean voyage!
Similar Posts: