My daughter seems to have outgrown Disney.  It's been 7 years since she has been to Walt Disney World.  She's much older now (mid twenties), has a boyfriend about the same age  and just loves Harry Potter!  She actually asked if we could do a family trip to Walt Disney World and Universal.    It would be his first time ever and her first time to Universal in over 20 years!  So I planned for the four of us to head down to Florida for 8 nights, 5 at Disney and 3 at Universal.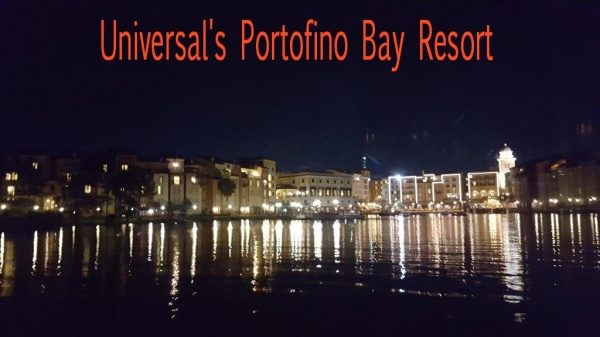 We stayed at Universal's Portofino Resort in a Club Level 2 bedroom suite.  It is a beautiful hotel and rivals any of Disney's Deluxe resorts.  It had just about everything you could ask for.  Resort transportation was via a quick boat ride from the piazza just outside our door as well as bus service.  They even had pedicabs that would take you to the Parks and City Walk which is Universal's nighttime entertainment and dining district.
The dining options at the resort are plentiful.  Mama Della's Ristorante, Bice, Trattoria del Porto,  Sal's Market Deli, a Gelateria, Starbucks, the Thirsty Fish and Bar American.
There are 3 pools at Portofino, the Beach Pool where most of the activity is happening, the Villa Pool, a nice quiet refuge from everything where you would swear you were in the middle of the Italian countryside and the Hillside Pool, isolate from the rest of the resort.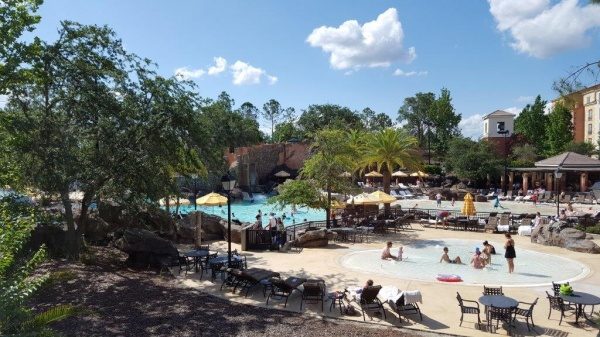 There is a full service Mandara Spa, as well as a fitness club and a supervised kids' camp call Campo Portofino.
There are many different rooms types at the report, Garden View, Bay View, Deluxe, and various suites.  There is also a special type of suite called the Despicable Me Kids Suite!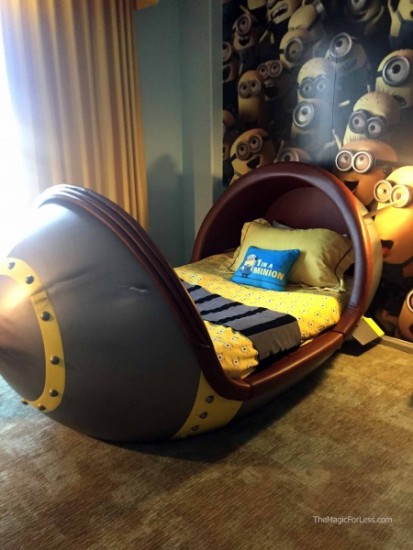 All rooms include Universal's Express Pass Plus, which allows you to skip the regular lines at participating attractions in both theme parks.  It's like getting Disney's Fast Pass that you can use all the time as many times as you want! Also included as a resort benefit is Early Admission to the Wizarding World of Harry Potter one hour before the park opens to the general public.  This area can get very crowded and with that 1 hour head start you can visit a majority of the attractions with little or no lines.  Since none of the Wizarding World attractions quality for the Express Pass this is an excellent benefit.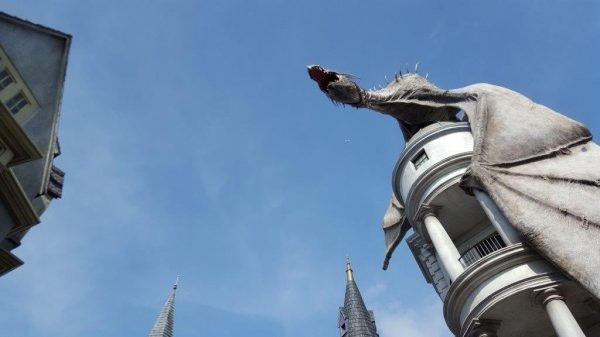 My daughter thoroughly enjoyed the trip and is already asking when we can go back!
For more information on Universal Orlando, you can click here.
For a no obligation quote, click here
Similar Posts: