April 3, 2013
Our TMFLT agent knows Disney and I don't have to worry – I know that I am getting the best discount that is available.

-Nan R
My counselor started putting together my 50th birthday trip in secret with my wife who later spilled the beans figuring I'd have just as much fun planning the trip as I would taking the trip. He then got quotes for me for numerous resorts and made reservations for us at three of them when rates dropped without being asked. When we were due a refund from Disney he worked diligently to make it happen. His advice was valuable and his services invaluable. Y'all do a great job. Keep up the good work. Really enjoy BOGP (Be Our Guest Podcast) and liked seeing you mentioned in the NY Times.

-Lew M
I loved the little tips tht came via email as we were coming up to our trip; things I wouldn't have known about otherwise. Also great to make reservations through my agent – made everything so much easier!

-Dani S
My counselor has been extremely helpful and informative. She has shared email, cell phone and landline phone numbers to be able to reach her when needed. I feel secure in knowing she has my back.

-Denise
My TMFLT agent always gives us great advice! Thanks for a great vacation!

-Mike F
I have used my TMFLT counselor several times in the past and will continue to use her in the future. She is without a doubt the most helpful travel agent I have encountered.

-Lisa D
As much as I love planning Disney trips for our family and friends, I now turn to my TMFLT agent first when starting to plan. On our recent trip I was having trouble deciding on what type of tickets to get and she helped me to make a good decision. But it took me so long to make up my mind, a room with a king bed (which we always get) was no longer available. After booking a standard room with tickets and the DDP, I told her that if a king room became available, to just go ahead and book it for us. Within just a couple of days we had our king room! She has always done her best to meet our requests, and on our trip we had exactly what we wanted: king bed, corner room on the first floor, and it had a great view of a lake and small beach area. I recently recommended my agent to a friend who was planning a trip after Christmas, and was worried she was waiting too late to make reservations. My friend contacted TMFLT and told me she was able to get everything she wanted, at a much lower cost than what she had found on her own. I was so thrilled for her, as she's a single mom and this will be her and her 5 year old daughter's first trip! I am so glad that I learned of TMFL Travel – it has saved me both money and time over the years.

-Lonnie H
---
March 28, 2013
We planned for a vacation in June but I developed a heart problem and needed to recuperate. Carol rescheduled and got us a great deal in October even better than the original trip. Thank you for all your help.

-Leonard A
It makes the preparations so much more relaxing when you can just turn it all over to someone who knows exactly what they are doing. It would be hard to improve on the service we have had.

-Sandy B
The Magic for Less made it possible. I didn't have to worry about anything! Everything was pretty much done for me. I have already referred three of my friends to my agent! Everything was outstanding. We wouldn't of had the same enjoyment had we booked this ourselves. You guys made everything so easy. I was afraid to go to Disney because I wasn't sure of how to book things. And here it was done for us. We can't wait to go again!!

-Jill M
All my questions were answered in a timely manner and I was provided with a lot of helpful information.

-Rita F
Our TMFLT counselor was very helpful in our whole trip with getting tickets to answering all the questions that I had about our trip. This was my first time using an online travel agent and she put all my fears to rest with her advice and help with the planning process. I was satisfied with every aspect of my experience with TMFLT. My family really appreciates all the help that we received from MFL and from our travel agent. It made planning a trip less stressful when you can count on things to be taken care of and all we have to do is have a good time. Thank you for a wonderful experience.

-Stephanie L
---
March 27, 2013
This was our first cruise so I had a lot of questions. My agent was there every step of the way – offering tips & helpful suggestions from his past trips. I enjoy working with the Magic For Less because their agents know Disney inside & out! Keep up the good work!

-Natalie N
I was glad to have someone that I could email, ask questions of, and get information from. She also added an allergy note in my package to help me with eating at the restaurants. I do better with email communication and she was always prompt and got back to me within a few hours. This was my first cruise as well as my first time in Hawaii. The Disney Wonder and Mouse for Less made my traveling enjoyable and I didn't have to worry about any details. I had a great time and am ready to start thinking about my next cruise.

-Danielle M
She was able to answer a lot of the questions I had as a first time Disney cruiser. Our TMFLT agent was very helpful and responded to all my questions. I would definitely use her services in the future and look forward to book another cruise. Thank you for the on board ship credit. It came in really handy!

-Shari G
Beyond my expectation and will use this service again for my upcoming cruise. And I will refer. Again, I was so pleased. I cannot remember the last time I was so pleased with a service.

-Jo A
My husband and I usually book all of our trips online on our own. My neighbor told us that he has dealt with his TMFLT agent for years and would highly recommend him. Our agent was excellent, knowledgeable and extremely helpful. I will use him in the future and will recommend him to friends!

-Donna G
---
March 21, 2013
My agent always gets us a good quote and is very prompt. He makes it very easy to book a trip. He also answers all our (silly) questions.
-Mark and Lynn S
Below are some of Mark and Lynn's vacation photos they shared!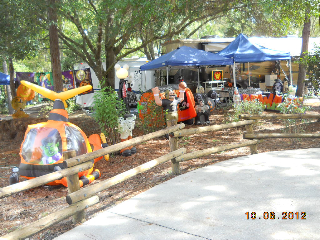 Decorations at Fort Wilderness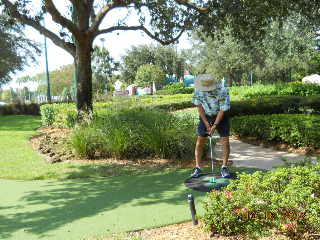 Golf at Fantasia Gardens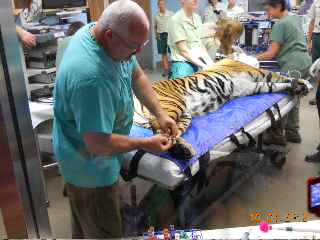 Surgery at AK as seen through the viewing window
---
March 15, 2013
I was completely clueless on Disney….I did a ton of research but really just needed someone who knew the ins and outs. My TMFLT agent did an awesome job!! He really listened to what we were looking for in a vacation! He was very timely in his responses. When we asked him about specific events or specific rides, he was able to pretty much tell us how to work it and was our kids (with their ages) would like! I would highly recommend him to anyone and will call him again for our next trip!! Thank you!!

-Lisa W
Our counselor at the Magic for Less Travel was such a huge help to us in planning our Disney vacation. She sent us great information, and had wonderful tips for us! Thanks for making our trip extra magical!

-Kerri B
I knew what to expect at all the stops along the way. Any questions I came up with received a very thorough explanation. My agent helped us pick out the best package for our budget and informed us of tons of tricks to enjoy the park!

-Conethia T
This is the 3rd time we have used The Magic for Less Travel with our counselor. I cannot say enough wonderful things about all the help she has given to us over the last few years. When Disney offers any specials during our booked vacation, our agent is already in contact with Disney, changing/updating our trip before we even call her (about updating it) ! Whenever we have a question or problem, she is very quick in returning our phone calls or emails — and is always extremely knowledgeable and helpful with her answers and info. I would DEFINITELY recommend her Disney services to anyone I know. Thank you!

-Susan E
---
March 7, 2013 – Fun vacation at Disneyland California!
We stayed at Disney's Paradise Pier for 5 days and had a blast!!!!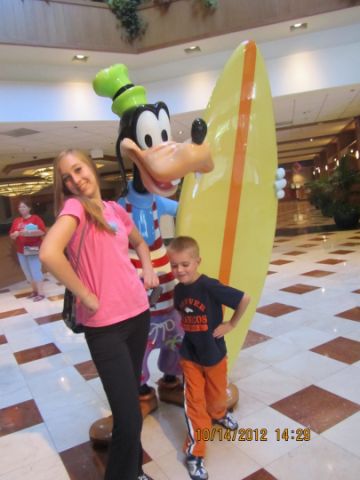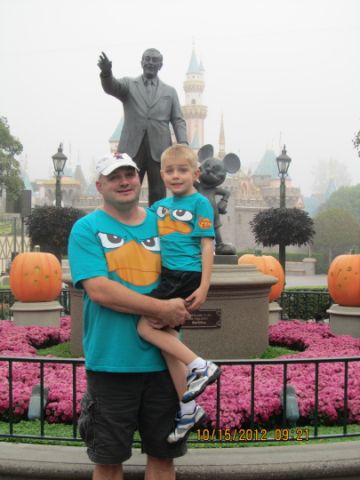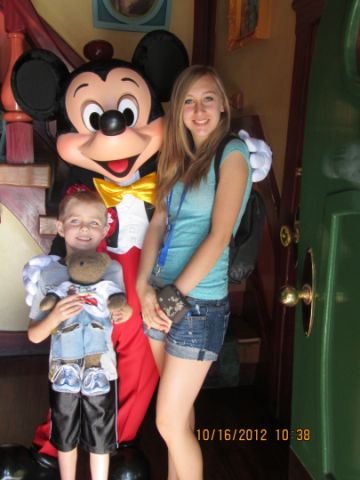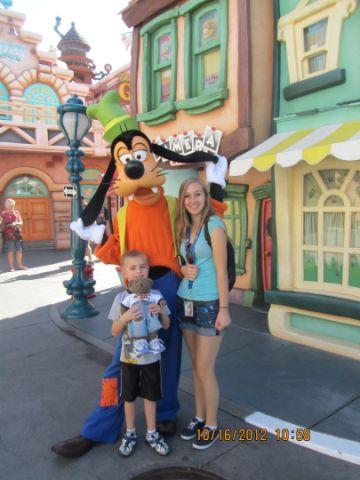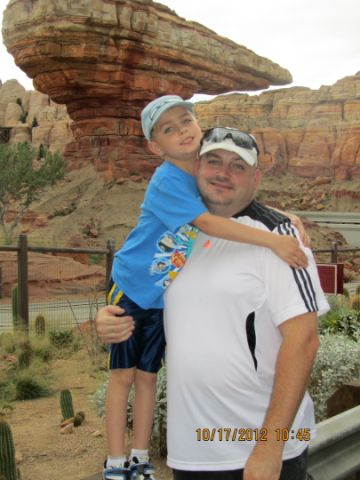 These fun photos are brought to you by Tiffany W and family!   Thanks for sharing Tiffany, it looks like you were creating some incredible memories!
Similar Posts: