We're closing in on another Christmas and this is when you realize that delivery dates might not be met.  You don't have the perfect option for that someone special or with everything going on, nothing seems right.
Giving the gift of travel now or for any major milestone in someone's life is a great alternative.  You and your travel planner can make that happen.  Even with the limited time there is left before December 25th, you are not too late!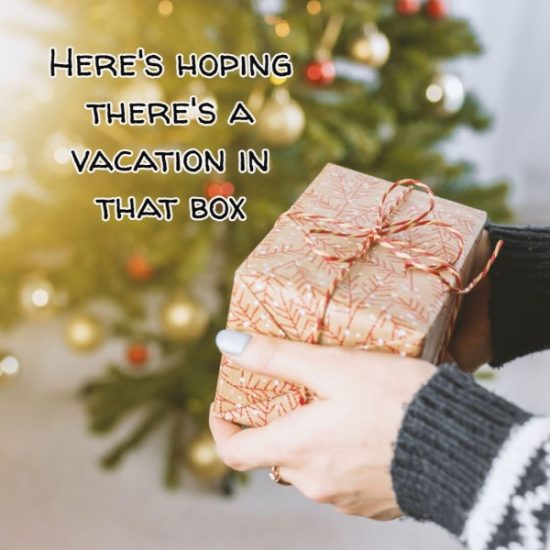 Giving the gift of travel is like giving four gifts in one.  Let me explain.
Presenting the Gift
On Christmas or when visiting with that someone special, you have the opportunity to present your gift of travel in a variety of ways.  You can create a nice gift certificate or place a brochure in a thoughtful Christmas card.  You can create a "surprise" box filled with balloons and attach the announcement to the bottom so that when the gift is opened, the balloons float to the ceiling.  However you decide to give your gift, the excitement will be there for sure.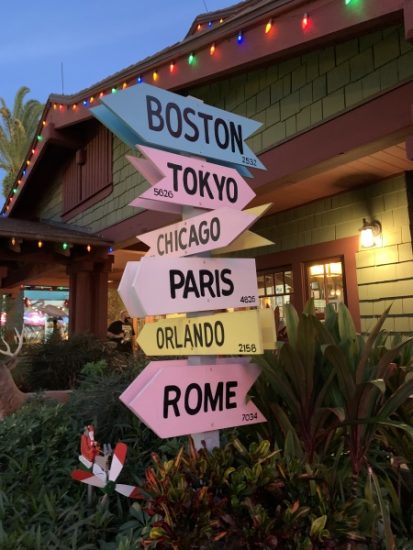 Anticipating the upcoming travel
From that point until the date you've actually selected to depart, you and your travel partner(s) will have fun planning, anticipating and dreaming about all that you will see and do.  Your travel planner will help alleviate some of the stress that goes with the planning so you are all left to just enjoy the excitement as the day gets closer to departure.
Enjoying the actual vacation
While you're on your trip, you can enjoy moments of relaxation, time together, the excitement of whatever you had planned, dining together, laughing and everything that comes with a vacation with the person or people you love.  Take photographs and video of those special moments or even the moments in between like a beautiful sunrise or sunset.  Staying "in the moment" makes the vacation so much more enjoyable and everyone will get the most from it.
A lifetime of memories
Once you're back from the trip, you'll have all of those memories, souvenirs, photos and more to enjoy and talk about together. When life inevitably happens, you'll be able to count on those memories to bring a smile to your face or theirs.  That time together is something no one can ever take away either.
Consider giving the gift of travel for this year or even start planning for next year.  You never have to worry about the right size or color either!
Similar Posts: