The Magic for Less Travel is a travel agency dedicated to making your vacation dreams a reality. Our agency specializes in Walt Disney World, Disney Cruise Line, Disneyland, Adventures by Disney, and Aulani. We also specialize in Universal Orlando Resort Vacations.  The agents working with The Magic for Less Travel can help you save time and also money on a vacation that is customized to your needs. Each guest is unique. Let a travel agent specializing in Universal and Disney travel destinations work with you to design the personalized vacation of your dreams.
 Don't wait another day to create vacation memories that will last a lifetime!
Benefits of booking with The Magic for Less Travel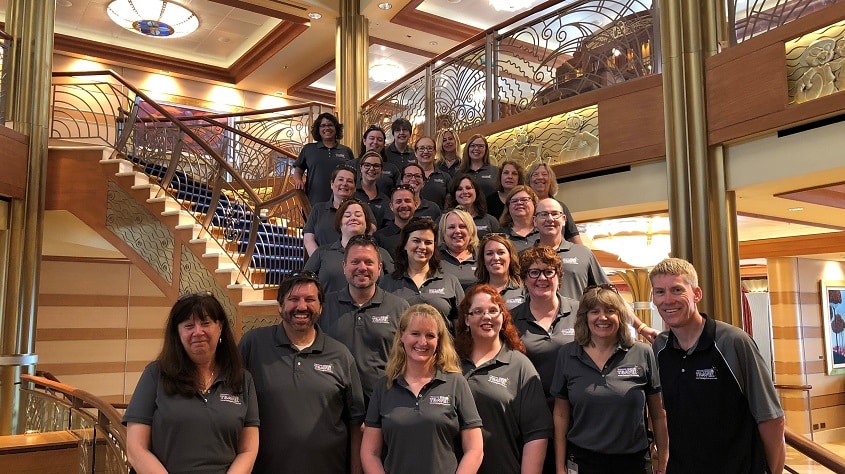 Personalized Concierge Services
Remove the stress and confusion of vacation planning. Because we work with you to plan a vacation that meets YOUR needs.
Itinerary Planning
Let us take care of the details as we make dining and recreation arrangements. Your personalized itinerary conveniently notes important reservation and dining information. It also includes park hours, parade times, fireworks times and more. You won't miss any of the magic.
Knowledgeable, Experienced Travel Agents
Our team has stayed at all of the Disney and also Universal Resorts.  In addition, we have visited all the theme parks, and have eaten at all the restaurants. Put our first-hand experience to work for you.
Professional Travel Agents
All of our agents are graduates of supplier and destinations trainings. In addition, we have CLIA Accredited Associate Cruise Counselors and Master Cruise Counselors.  We also have Certified Travel Associates (CTA) and Certified Travel Counselors (CTC). Our training helps us provide you with the best service.
One On One Consultation
You work with one primary travel agent.  Your travel agent knows Disney travel and also you and your needs. Communication is also easy and timely.
Best Pricing & Discount Checking
Allow us to check both published and also non-published discounts to ensure that you get the best price for your vacation.  We also continue to monitor all discounts after you book. We will automatically apply discounts to your existing reservation.
Exclusive Discounts and Promotions

Take advantage of our exclusive specials and discounts. Many of our specials and promotions can also be combined with Disney and Universal discounts because we want to help you save even more.
Authorized Disney Vacation Planner
Our travel agency was designated by Disney as an Authorized Disney Vacation Planner.  This is a result of our focus and commitment to planning customized trips to Disney travel Destinations worldwide. Always work with a travel agent who knows Disney.
Platinum Earmarked Agency
Proud to be one of only a handful of agencies in the country to reach one of Disney's highest levels of status as a Platinum Level Disney Earmarked Agency.
Universal Specialists
Our team members are graduates of the Universal Specialist courses. Furthermore, we have experienced the theme parks, resorts, and restaurants. Our guidance will help you jump into the action. Experience it all at Universal Studios Florida and Universal's Island of Adventure featuring the Wizarding World of Harry Potter.
Our Guests Would Recommend Our Services
Our guests don't just love our service, they would (and do) overwhelmingly recommend our services to friends and family. That is a huge vote of confidence from tens of thousands of our guests. You can also read what some of our guests are saying about us on our blog.
VIP Magical Tips
Let us share our best secrets, tips, and strategies with you.  Because you deserve to travel like a VIP guest!
FREE of Charge
Finally, our services are always provided FREE of charge. In addition, you won't pay more when you book with The Magic for Less Travel. We also hope to help you save time, money, and stress while planning your magical vacation.
Making your vacation dreams a reality.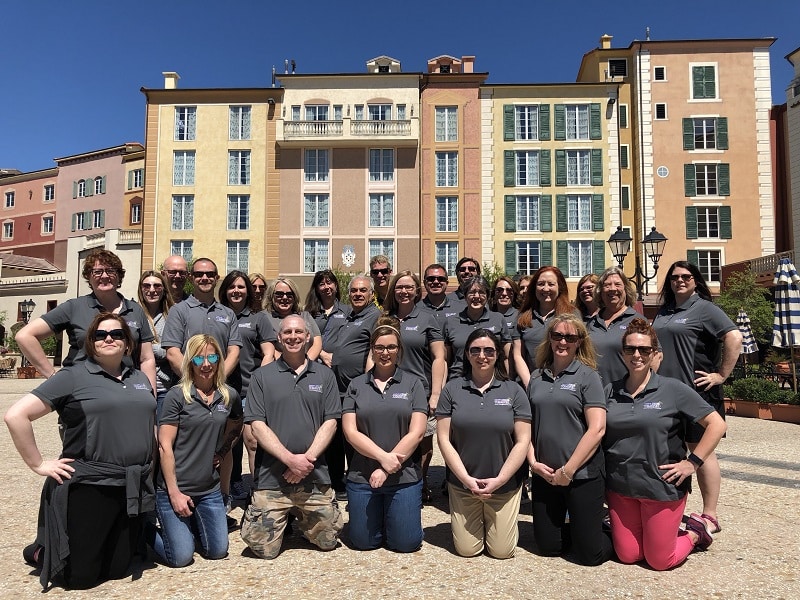 Request a Free No Obligation Vacation Quote
With our help, you can relax and enjoy a stress-free vacation that meets all of your needs and exceeds your expectations.