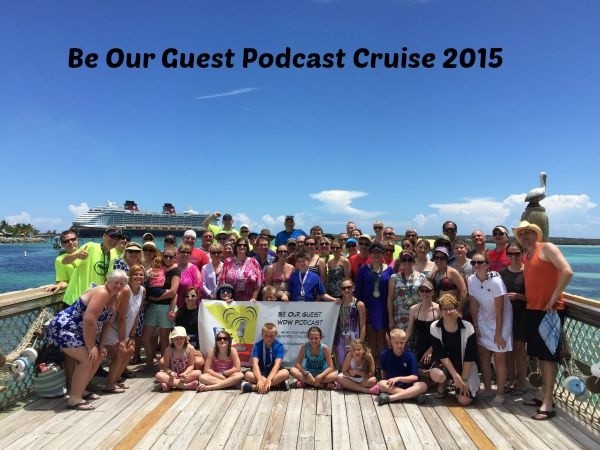 Cruising is an amazing thing to do with friends!  Every other year, listeners of the Be Our Guest Podcast get together on the Disney Cruise Line to sail together and have an amazing time catching up with each other.  July 10, 2015 marked the 3rd Be Our Guest Podcast Cruise aboard the wonderful Disney Dream.  Over 80 listeners of the Be Our Guest Podcast met at Port Canaveral to spend 5 nights together sailing around the Bahamas with two amazing stops at Disney's Private Island, Castaway Cay!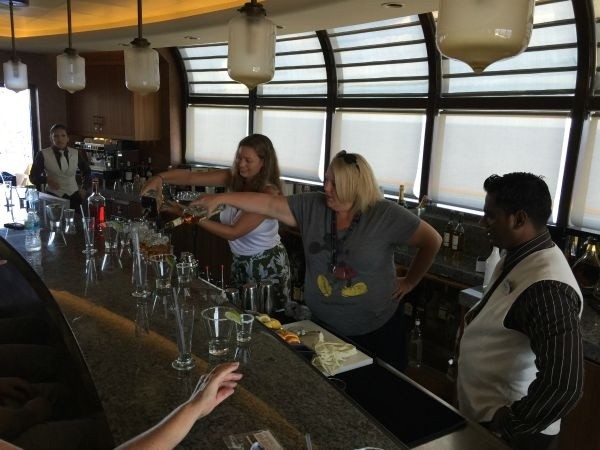 I bet you don't think about learning something new during a cruise, do you?  We aren't talking about going back to school, but learning about something you have always been curious about.  This was the case for me.  I'm not a drinker at all, but I have always been curious about bar staff and how they make those beautiful and tasty drinks during a Disney Cruise!   We were fortunate to get to have two private Mixology sessions for our podcast group during this cruise to learn what it is like to get behind the bar and make some drinks with the amazing bar staff on the Dream!
Meeting in the beautiful Meridian at the aft of the Disney Dream between Palo and Remy, we had settings laid out for our group of 20 around the bar.  The precision of these settings was amazing!  The head bartender welcomed us into the bar along with his two assistants.   He gave us a quick overview of what we would be doing in the next hour and explained the purpose of the layout behind the bar for maximum efficiency in creating his artistic drinks!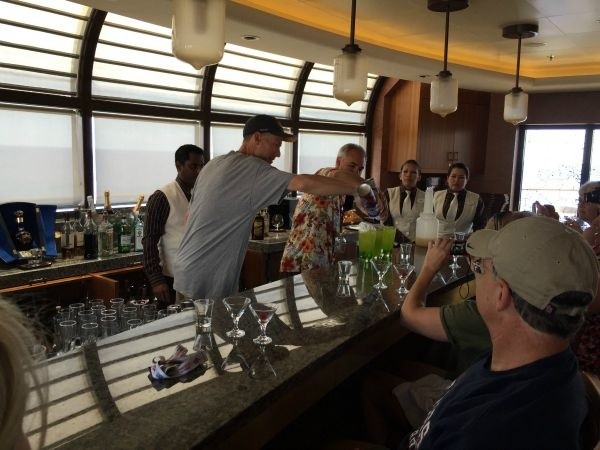 During this session, we got to create and sample 5 wonderful mixed drinks.  From a raspberry margarita to a rum martini, every guest in the group got a chance to get behind the bar to pour the ingredients to create a new drink.   Our bartender made this a very fun and informal learning activity that we will never forget!  Many laughs were shared by all, and I have seen many friends creating these drinks again back home to remember the great times they had this past summer aboard the Disney Dream!
Don't hesitate to try something new and take a "class" on your next Disney Dream!  This is the best schooling you can get at sea!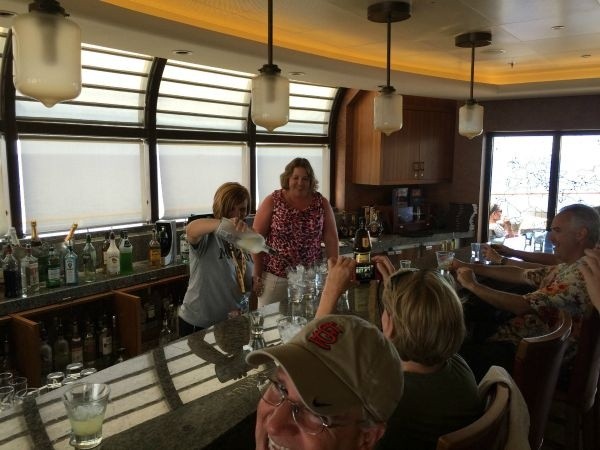 Similar Posts: