---
December 15, 2012
I want to start this by saying that we had a blast and our friends were successfully wed and seemed to enjoy themselves immensely. Brandon has said that he wants to go back and also wants to visit DL in the near future.
All-in-all, we had a fantastic trip and we can't wait to go again. Thank you and The Magic for Less for helping us plan our part of the trip. Once again you made it simple and painless so all we had to do was make it to our plane on time and have fun.
-Lisa B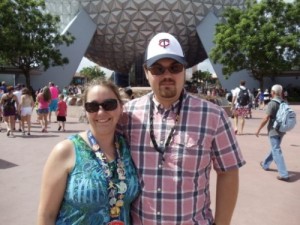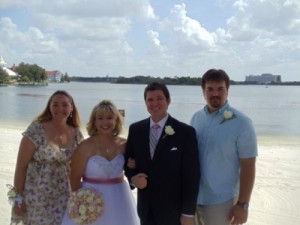 ---
December 13, 2012
It was great having our agent's help with all the things that were necessary for a celebration at WDW. He handled everything expertly in a professional manner. With his help we had a with a super time!

-Bill D
Our TMFLT agent was exceptional! We are so appreciative of his knowledge, help, and concierge services. Great trip- we plan on using him, again!! Thank you!

-Beth W
Our agent was exceptional! I had little worries because she took care of everything! She educated me about the food plan, picked out the best hotel,helped be understand how the fast pass works…all her suggestions were of the utmost help to me! I took my grandson with another Grandmother and grandson and working with Bridget gave me(us) peace of mind! So glad she was there to help guide me!

-Carolyn O
This is our 3rd time having our counselor help us book DisneyWorld/Disney Cruise and he has been fantastic! Always promptly replies and answers questions before I even ask them! Great customer service. Also appreciate the bonus we get from booking through you guys as well.

-Amy F
I did not need to keep track of new deals and price changes. Which one did occur a month or two before the trip. TMFLT found it and applied it to our trip for a savings. The trip went very well and we did not have any issues. Thanks again TMFLT Team.

-Ed M
My travel counselor provided exceptional service throughout the entire booking process and was a tremendous help the week prior to my departure when my 14 year old niece who I was taking to Disneyworld with me broke her foot. He was able to upgrade our room to a Handicap Accessible room and arrange the rental of a electric scooter and wheelchair for me and took care of these issues the same day I asked for his help. I would have never known that I could rent the scooter & wheelchair ahead of my departure had he not told me. He made the entire process from booking the trip right up to my departure very easy and he was a pleasure to work with. In the past I have always handled booking my own Disney trips through the Disney website and booking my own dining reservations, etc. but my agent handled all of this for me and more. I will definitely use your company and my agent for any future Disneyworld vacations I take 🙂

-Deanna G
---
December 11, 2012
We where there for a wedding. Our TMFLT agent was able to help us with a reservation prior to the wedding. She always gave great suggestions for food and drinks. We would definitely recommend her to any of our friends that are planning a Disney vacation.

-Tina C
Fast response to questions, even the ones I had sent more than once. Great on assisting character dining, preferred rooms, etc. All questions answered in a timely fashion. I rate my TMFLT agent well above your rating scale! With him as an example of services you provide, all of mine and friends will not vacation without using Magic for Less! Keep up the great service!

-Larry M
Working with my TMFLT agent and Magic For Less, guarantees I have a vacation that is planned to perfection!

-Theresa W
I found my TMFLT agent to be genuinely honest agent. When I asked for feedback she provided me with honest answers and I value that over the hard sale approach. She was organized and attentive and that made for an extremely positive experience for my family. Based on my positive experience, I recommended her to friends of mine. I had a much more positive vacation through this agency versus another agency (I have used in the past)

-Mary Lynn B
Our agent was WONDERFUL! We ran into an issue at the end of our WDW vacation, POR (Port Orleans Riverside) said there was no bounceback offers? Strange? But, our agent checked into it and she got us a bounceback offer 🙂

-Jenny G
Our counselor always gets it right. Everything she tells us is true. We especially appreciate her opinions and advice on restaurants and hotels. We always get a very organized, detailed spreadsheet of all reservations and we are never left "up in the air."

-Lynn P
---
December 5, 2012
I would like to pass on how wonderful my experiences have been working with our TMFLT agent in 2009 and just recently for our family trips to Disney World. We have booked packages with The Magic For Less, with the same agent both times and have not been disappointed.
During our first trip, I had so many questions from dining reservations (that she scheduled) to where to eat, suggestions for the parks, etc., in preparing to visit Disney with our children for their first visit and our agent always responded by the next day. The same has been true for this trip. No matter what questions I might send her way, she always responds quickly and with helpful tips and information. No question is too trivial for her and I appreciate that ( because I asked a lot of questions).
Too many times we only hear of the negative experiences, so I wanted to share what a positive experience we have had working with her and to thank her, once again, for helping us to prepare for another magical trip!
Sincerely,
Lauren D
---
December 2, 2012
I had a lot of time to go character hunting at Disneyland, a luxury that can take up a lot of time at Disney World. I shared with Alice and the Mad Hatter and Peter Pan how I read their stories to my kindergarten class and that the kids loved them. Peter made me tell him a story, and we had a lovely conversation. (His story is my favorite.) I showed Alice and the Hatter pictures of our Kindergarten Mad Tea Party, which they seemed to like, and they sent a "hello" back to Chicago for my students. I can't wait to pass that on. I had a great time at the park, and my TMFLT agent was a huge help to work with. It was a fun trip, and I'll definitely use your service again!
-Sarah L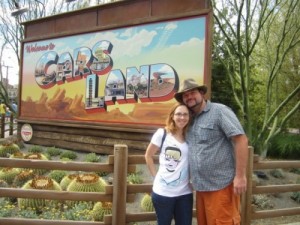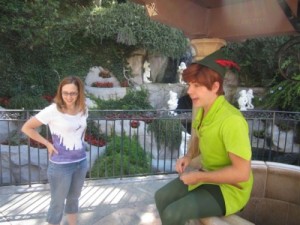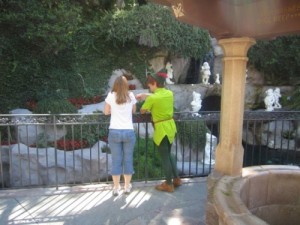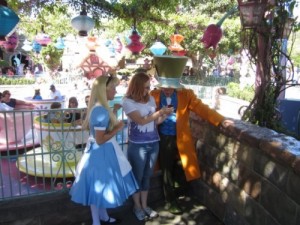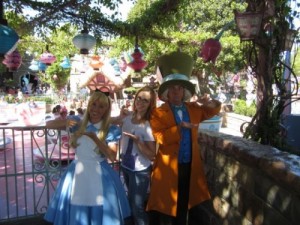 ---
November 28, 2012
We did have a simply magical time! Everything thing was great. We thoroughly enjoyed Cinderella's Royal Table. The princesses were absolutely wonderful for the amount of time they spent at our table.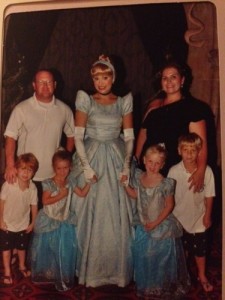 The Disney dining plan is something that I simply could not live without. I realize that we really aren't saving a huge amount of money but it's nice to not have that big question mark in the food column.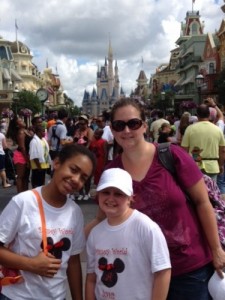 Our agent was very helpful and knowledgeable about all things Disney. As my sister and I were planning this vacation for our families she was very patient with us and gave us lots of good information when we were trying to decide where to stay. And we really made her work (I'm sorry!) she did a lot of figuring and re-figuring for us. She e-mailed us a couple times a month with newsletters and tips. It was very nice and very personable. It was MUCH more personable than using Disney. I'll never use another agency…hopefully never have to use another agent because our agent was the BEST
-Melissa B and Allison B
Similar Posts: