By Laura Augenti
Disney's newest ship, the Disney Fantasy leaves me almost speechless…almost!   I had the pleasure of sailing on the Fantasy in March, on a pre-inaugural sailing with a few of my fellow agents from The Magic For Less Travel.    There are so many topics to blog about when it comes to this ship (and we have! Scroll down!!).   I have been focusing on the 'adult only' areas of the ship because I think it is important that folks don't lose sight of the fact that Disney Cruise line is not only a fantastic vacation for kids and families…. it is also a  wondrous playground and a sanctuary for adults (fact!)!
So, I would like to tell you a little bit about this really 'cool' bar/lounge, Meridian.  Meridian is located on deck 12 aft, between Palo and Remy (the adult exclusive restaurants).    Meridian's bar is right in front of large windows, so you can sit inside safe from the elements, and still have a spectacular view.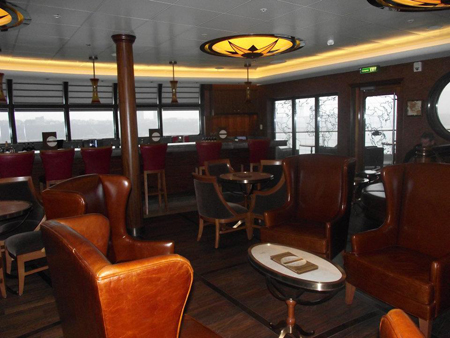 The décor is very sophisticated; nautical with dark woods and rich leather.
There is a dress code at Meridian; dress pants and shirt for Men, and a dress or pants suit for women.  The outside deck is cruise casual, shorts are permitted, however no swimsuits or tank tops, please!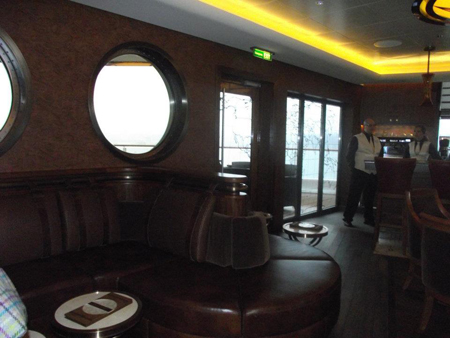 Meridian is a perfect spot for a pre or post dinner drink.  Or if you and/or your partner (or travel mate) like to smoke cigars, this is your spot!   You can purchase a cigar right here at the cigar bar.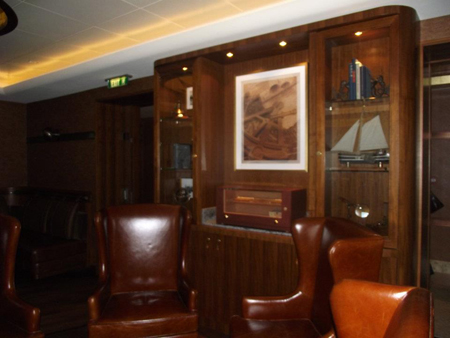 Smoking is not permitted indoors at Meridian, but there is a gorgeous lounge right outside, where you can sip your drink and puff on your cigar, or cigarette.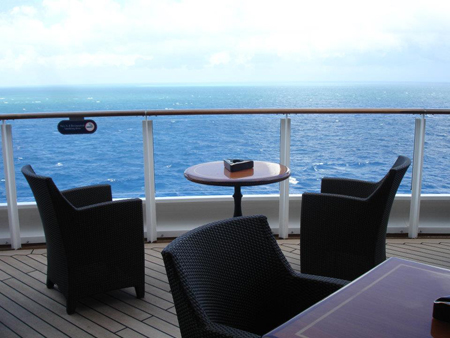 Speaking of cigarettes, if you are a smoker, traveling with a smoker, or perhaps you are an occasional smoker (only on special occasions (I know you're out there!) while sailing the Caribbean Seas onboard the Disney Fantasy there are designated smoking areas.   If you book a stateroom with a veranda, you are permitted to smoke on your private verandah.   The public smoking areas on the ship are; of course Meridian's outside deck, (once onboard, check your daily Navigator for hours).   Additionally, you can smoke on deck 4, port side aft, between the hours of 6pm – 6am (this is also the jogging track…)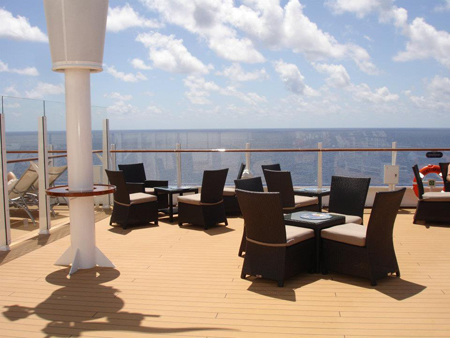 Whether you smoke or not (remember, no smoking inside, so you wont be bothered by it!), I highly suggest taking some time to check-out Meridian.   This bar is high class, sleek and don't forget the spectacular views!
Similar Posts: