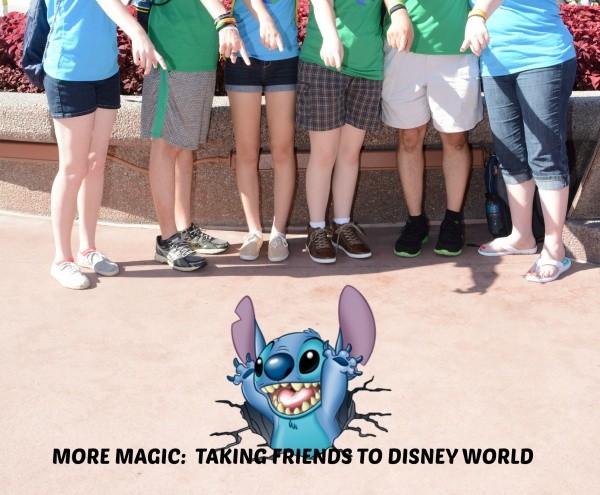 We have always enjoyed our family vacations and really wanted to keep that time when they were growing up sacred. We continued to have fun "just the four of us" through their middle school and high school years.
With big milestones in their lives this year, we decided it was time to share the magic and we gave each child the option of bringing along a friend on our Walt Disney World vacation. Along the way, I learned quite a bit about traveling with teens and young adults who are not your own that I wanted to share.
Pre-Invitation Thoughts to Consider
If you are blessed with unlimited or disposable resources, by all means cover the expenses for your guests. If you know you can't pay for everything, consider what you can and cannot cover. We opted to cover room and tickets and spoke with the parents of our guests before the invitation was extended to make sure that the parents were in a position to help cover airfare, meals and souvenir expenses for their child and that it was okay to extend the invitation! With the ground work done, we moved on to the fun part.
The Invitation
You can't invite someone to Disney World and not make it a magical moment. Let your children take the lead on how they would like to invite their friend. Maybe it will be a note in a special card or as part of a small Disney gift. One of my children opted to invite their friend as part of a Christmas gift. The look of surprise was a great magical moment!
Accommodations
We are used to sharing a two bed hotel room with our two children even as teens. Sometimes it's a little tight but we make it work. We knew we weren't going to be able to do that this time. We opted for the Cabins at Disney's Fort Wilderness and here's why.
1. We got the equivalent of a suite (separate bedroom) at the price of a moderate resort.
2. We had a full kitchen if we wanted to use it and a dining room table.
3. We had a set of bunk beds for "appropriate" sleeping accommodations for the male/female teens we had going.
4. We requested a loop/cabin that was close to a comfort station which meant we had easy access to extra bathrooms and showers. That turned out to be one of the best aspects of staying at the cabins!
Ready for any emergency
No one ever wants an emergency on their trip but sometimes things happen. One of the teens going with us was under 18 so we asked the parents to provide us with a temporary medical consent form that would give us permission to make emergency medical decisions in the absence of a parent/guardian. It was a simple form, found for free online and notarized. I think it gave both the parents and myself peace of mind to have it at the ready. I also had a first aid kit stocked with all sorts of items and we did make use of it for several things like Band-aids, moleskin, Ibuprofen and even a disposable thermometer when one of the girls got a bit of heat exhaustion and was running a fever. With kids you just never know!
Who's Going Where
Once we were there and everyone was ready to have fun, we were happy to let the kids go wherever they wanted and since they were old enough, we were comfortable that they could navigate Disney's transportation system on their own. We did make sure that each day, all cell phones were charged and that we all had the numbers we needed to text (no one calls at that age). I also texted everyone a screen shot of our FastPasses and dining reservations for the day so that no one could say they didn't know where to be.
Memories in the Making
Because I knew we would all be going in lots of different directions, I opted to purchase the Memory Maker package in advance. It saved me money and the teens loved being able to get their own photos taken wherever they were and having the ride photos and special videos that Disney now includes was great!
We also set up one file location where everyone could upload their cameras or camera phone photos after the trip. We're planning a Disney night to reminisce and view the pictures and videos we took.
Expense Accounting
I opted to let the teens use their Magic Bands for charging and one great feature of the Magic Bands is that it showed me a name for each purchase made. This made it easy to settle any expenses with the parents as we had agreed in advance and the teens didn't have to carry around a lot of cash but you could opt to use gift cards or Disney Rewards cards if that is easier for you.
We had so much fun with our extended family. We even included them in our family photo!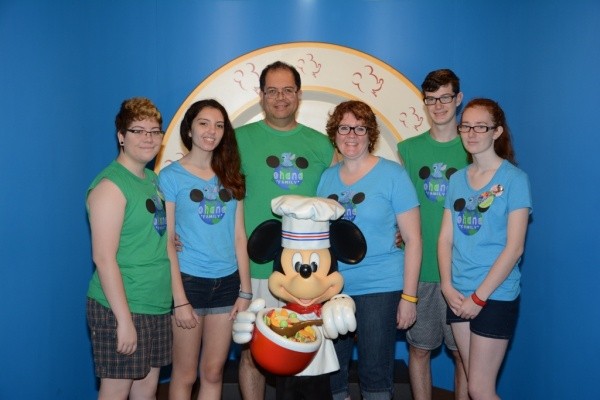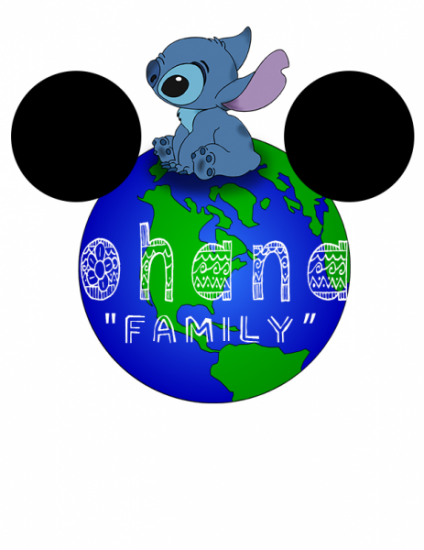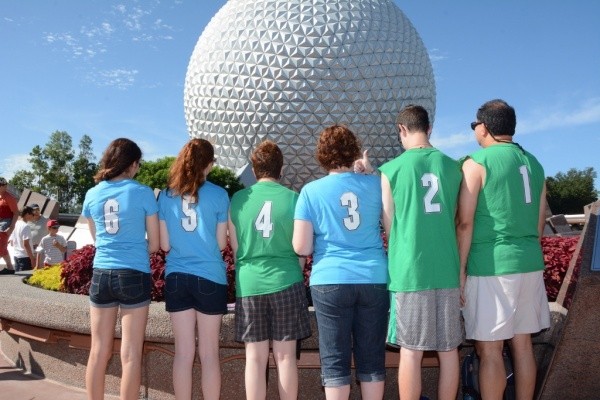 Similar Posts: