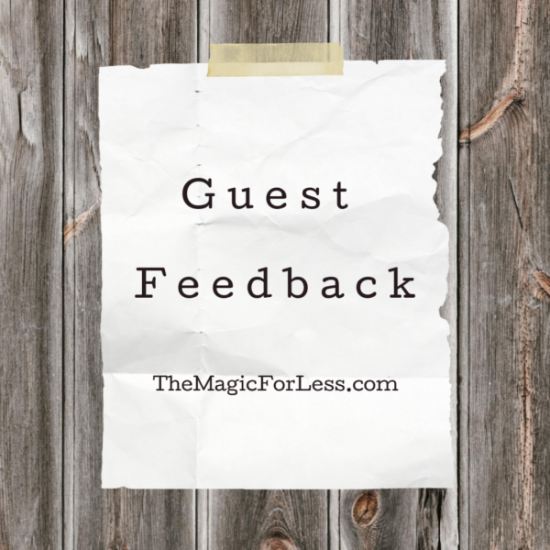 Our agent has always been prompt with responses to our emails and offered valuable opinions that helped shape our vacation.  I would recommend her services to families that have been to Disney World numerous times and those where this is their first trip.
-Mike C
Our Magic for less agent is friendly and patiently answers all questions (as first time cruisers, we had many).  I appreciate her suggestions and alternatives throughout quotation and booking process.   Her knowledge on all aspects of the cruise line and itinerary; everything from room selection, dinner service and  show recommendations, excursion advice were very helpful.  We received many notification emails covering various timely topics.  Overall a great trip!  So happy she steered us to the Disney line – I couldn't believe the pricing, I feel we really lucked out!

-Sarah B
Over a year ago, my friends and I made the choice to start planning our Disney vacation for Marathon Weekend 2020.   While a few in the group had previously participated in RunDisney events, others had never even been to Disney before. We were referred to Magic for Less and our agent made the planning process a complete breeze for our entire group.   She coordinated reservations at multiple resorts depending on everyone's preferred choice of stay.   And in the months, weeks and days leading up to the trip,  she sent along helpful tips and details to assure we didn't miss any opportunities for FastPass and dinning!  Her communication was always same day response and she provided additional points of contact for anytime she herself was out of the office. On behalf of our entire group, thanks Magic for Less for taking the pressure out of planning and coordinating a fanatic Disney trip for all!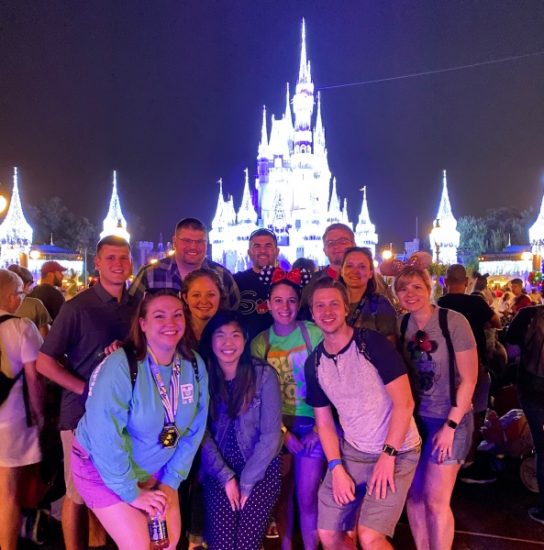 We were able to enjoy our vacation because it was all well planned way in advance.
-Sarah V
Our travel counselor was amazing. She answered all my questions and helped my family plan the perfect trip. She was easily reachable and quick to respond. She is very knowledgeable about all things Disney! Can't wait to go again!

-Heather S
Our Magic for Less agent had  good ideas and made many suggestions. She was always happy to answer questions.
-Tabby E
Our counselor was professional in every way. We told her what our family wanted to do and she arranged everything perfectly.   Our family had a stress free experience and enjoyed every aspect of her expertise organizing our trip.  We immediately booked another trip with her.  Many thanks for all she did for us.

-Jar Cristian
Our agent was very helpful! Our vacation was unforgettable all thanks to the awesome service from Magic for Less but especially our agent!   Thank you so much! We can't wait to do it again!
-Monica G
Our agent was extremely easy to work with and helped us make a magical vacation.   We were traveling with another family and she made sure we had no trouble getting all of our fast passes and rooms, dining all together even though we booked within a few weeks of our visit.   We have already booked our next vacation with her.

-Shae N
Our travel counselor has been great! He worked with me to find the perfect resort and package that worked for my budget. He's given me tips and tricks and is always available for feedback. He responds to emails quickly and with the information I'm looking for.
-Erin B
Very easy to get information concerning all aspects of what we were doing. We had a very large group and many different people were booking their part and our agent was great in getting information to all of us.

-Amy Marie D
Best in the business.  Very forthcoming of all prices and very knowledgeable of the parks and specific details we asked.   And God knows we asked Haha.   Thank you so much for making our daughters Disney dream come true
-Brandon H
Similar Posts: