We got a 'great deal' on air to our  embarkation port and even though it meant a 2 hour drive to a different city; we jumped on the deal.  It was our 25th Disney Cruise & our 4th to Alaska, one would assume we had the whole planning process figured out by this point right?  Well, long story short – running late, parking problems, airport security delays, Identity theft, horrible thunder storms, and massive flight delays and all of that was just our arrival day!  I guess, there are some lessons that have to be reinforced in order to take hold.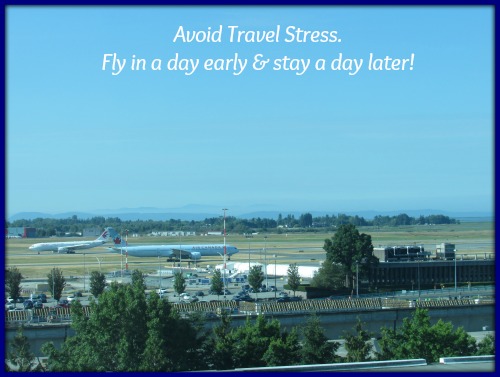 Murphy's Law applies to travel which is why they created travel insurance. You plan for the problems you anticipate and buy the insurance for the issues you cannot control. That being said, there are a few simple steps you can take to minimize potential disruptions to your long anticipated cruise vacation.
First, go in the day before your scheduled embarkation. Even if you are close enough to drive to the port in a few hours. The cost of a one night hotel stay is worth the peace of mind of not having to worry about weather or mechanical delays on flights or car trouble on the day of the cruise. Even better, consider a couple of days prior to sail away to explore the area of your departing port city!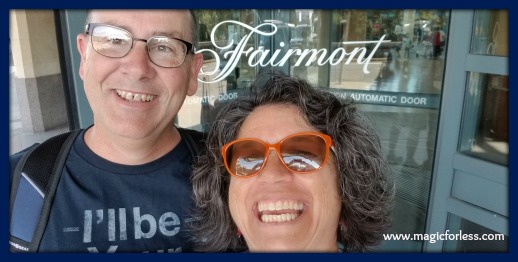 Second, give yourself plenty of time to arrive at the port on embarkation day. Ports can be difficult to reach due to traffic and congestion associated with passengers getting off cruises that just ended and passengers arriving to sail away. Make sure you know where you are going to park, that you have your passports and other travel documents at hand. Shuttles, taxis and private transfers can take the parking and directions hassle out of play.

Finally, consider a post cruise stay in case you are traveling cross country or overseas. This will give you time to exit the ship and get more favorable flight times the next day. Even though you just finished a relaxing cruise vacation,  you might as well extend the relaxation for one more day!
The worst thing you can do when planning your cruise is to arrive exhausted and leave the same way. Build some time buffers into your vacation to allow you to go to the port refreshed and ready for adventure. Once the cruise is over, apply the same logic to return home energized to face the accumulated mail, messages, bills, etc. with a smile on your face.
Similar Posts: