I have been to Disney World probably 10 times and thought I knew everything in needed to know. We had always done the work on our own. After working with our Magic for Less agent and seeing all the help she provided, I don't think we will ever do it again on our own! Her knowledge of the parks is incredible.
-Mark G
Everything was made easier in terms of reservations, ticketing, booking, and all administrative and organizational aspects of our trip. Having all of the work taken care of in advance really helped us have a relaxing vacation. Having travel advice and tips about the parks was also incredibly valuable to our planning.

-Kathleen H
Our agent kept us totally informed throughout the entire planning process.  She very responsive on all communication.  She gave us a lot of good information and tips to make our vacation wonderful.
-Joseph M
Thank you Joseph for sharing this wonderful pictures with us!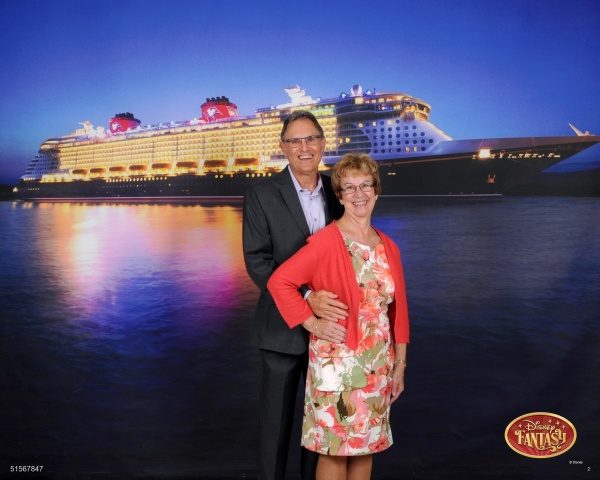 Having a professional to bounce ideas off of was wonderful.  Also, it was great to know that if I had any issues arise during travel that I would have an advocate who could help resolve them.
-Ashley D
Helped explain pros and cons of options (e.g., park hopper, on-site vs. off-site hotels). Helped provide helpful tips

-Beth F
Our Magic for Less counselor was awesome! So thorough and helpful!  She secured the coveted Free Dining for us! She took care of all the details so we could enjoy our trip. We will definitely use her help again for our next Disney vacation!
-Kellee D
She got us booked at the resort and the magic express with very little notice and made things very easy.

-Anita C
I've been happily using your agency for years and both my previous agent (retired) and now my current agent have been very helpful.  I like that they worked as planning partners with me since I like to have a hand in things.
-Katie B
Our agent booked a last minute trip for us with great deals.  She booked for us all our fast passes, and worked very hard on getting us the character lunch that we wanted. Excellent service.

-Sandra B
Our counselor was excellent.  From recommendations to travel check lists she was our resource for it all!  Our trip wouldn't have been as awesome as it was without her planning advice.
-Trisha
Our Magic for Less counselor made everything so easy for our arrangements – which admittedly were a last minute.  I would recommend her – and The Magic for less Travel group – in a heart beat!   I think she might be sprinkled with pixie dust – her efforts for us were downright magical!

-Toni C
My agent was very responsive to all my questions, and always was able to provide me with the answers I needed. Our trip was perfect- the arrangements with the Polynesian Village were exactly what I wanted and she assured me she would reinforce our requests, which worked beautifully.
-Phyllis R
She kept me informed of when I needed to make my reservations for fast pass and dinners She also helped with getting 7 people connected with hotel and reservations.   Really did appreciate all the help she gave me She was always very quick in answering my questions- even when Florida was dealing with hurricanes.

-Vera S 
Our agent was super helpful in providing advice and answering questions.  What really impressed me was how promptly he returned my emails.  It seemed as if he works at all hours because whenever I emailed him with a question he returned my email with 1-2 hours.  Wow!
-Lisa W 
We were very well-informed by our Magic for Less agent, allowed us to take advantage of all Disney has to offer.  We saw and did everything we wanted to. Wonderful trip!

-Grace S 
I reached out because I was going on my first cruise. I knew nothing about it. I was completely overwhelmed! My counselor helped me so much! She answered all my millions of questions and helped me know what to expect. She had a lot of insight as to what kind of cabin would be best . She was also always mindful of my budget.
-Gretchen T
Similar Posts: