It's no secret that staying on Disney property keeps you immersed in the Magic 24/7, and staying at the Disneyland Hotel is the perfect magical stay!    The renovation at the Disneyland Hotel a couple of years ago was, in my opinion, the best, most magical hotel room transformation Disney has done, and worthy of a trip to Anaheim!
The rooms at the Disneyland Resort are a real treat, starting with the headboards.  The design is truly magical (this is one time when the word 'magical' cannot get used enough!). For example, the headboard lights up with fireworks and plays music, "A Dream is a Wish Your Heart Makes."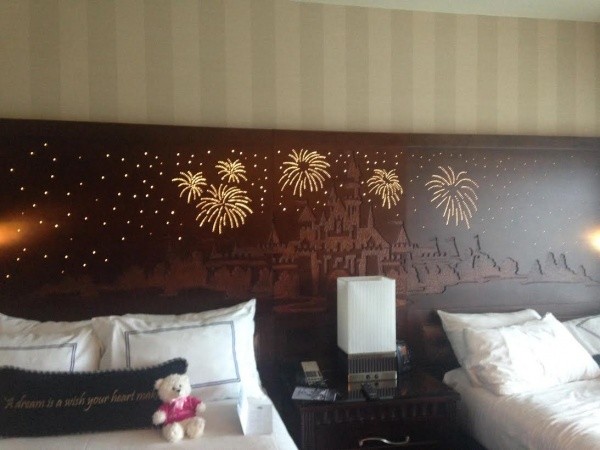 The lit-up fireworks make a perfect nightlight and are a sure way to wake up smiling!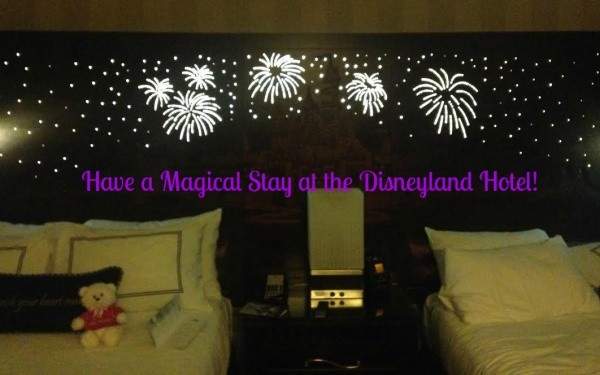 The beds are beautiful even when the lights are not on, and no music is playing.   Most rooms have two queen size beds; some rooms have 1 King.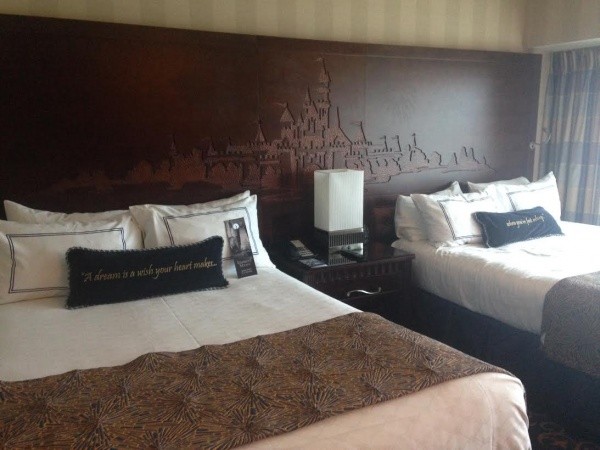 For the Hidden Mickey lovers, these rooms will not disappoint!   The lamp on the desk has a beautiful scroll design that is no surprise… a hidden Mickey!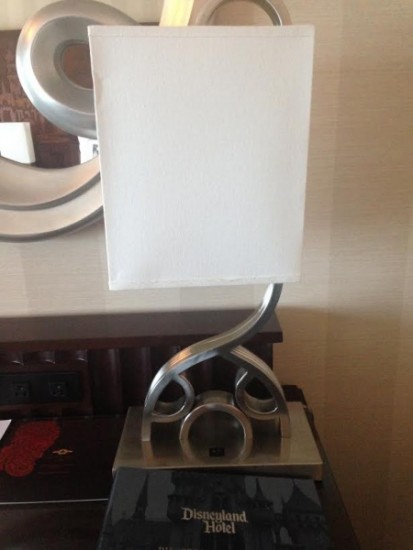 One of my favorite details is Mickey's hand holding the light fixture in the sink area.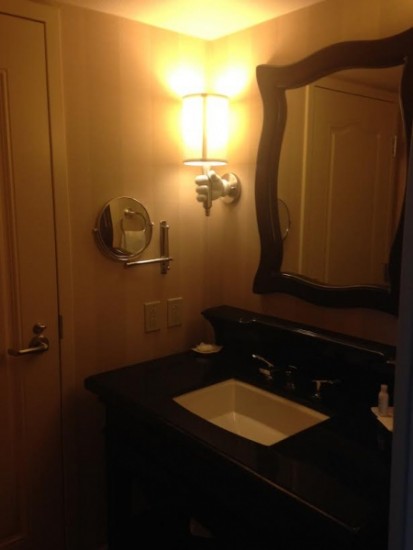 The carpet is a flowing design of hidden Mickeys.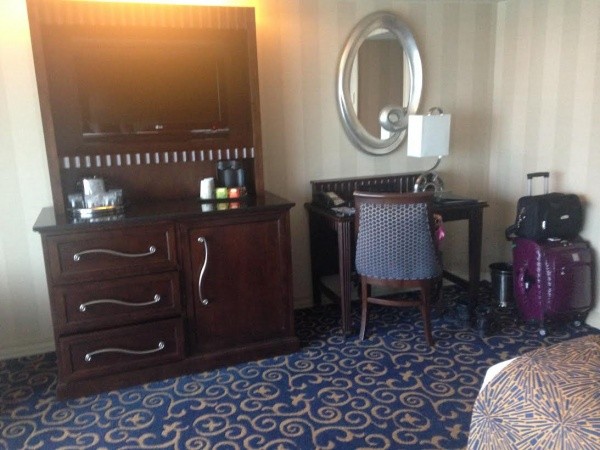 Through it all, Disney manages to keep the décor classy and elegant, with dark woods, silver accents, and comfortable beds with upscale linens.
My room had a comfy chair in the corner, an excellent addition to the décor and comfort factor.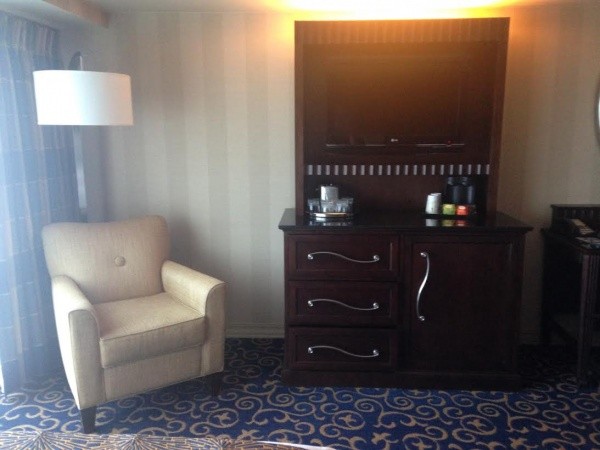 My love for Disney stems from being a huge Walt Disney fan, so this iconic framed photo of Walt in front of Sleeping Beauty Castle is my favorite detail of the room.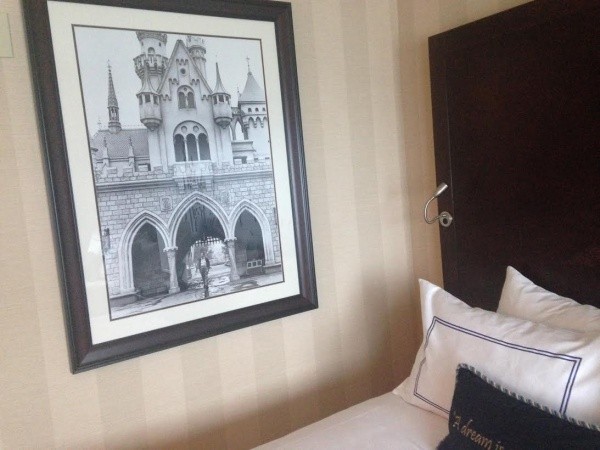 Let's not forget; it was all started by a man!
If you are looking for 24/7 immersion into the Magic, look no further, the Disneyland Hotel will surely deliver!
Check out The Mouse For Less Disneyland Hotel Guide for more details and information.
Contact me to plan your magical stay at the Disneyland Hotel.
Similar Posts: