As a frequent visitor to Walt Disney World it is always fun when I can experience something for the first time. My recent visit to Beaches and Cream was one of those fun experiences. I've always heard great things about this restaurant but just didn't want to take the time out of our busy family vacation to go and wait for a table. So when the restaurant finally started taking Advance Dining Reservations (ADR's) I knew I had to make my reservation and go.  Boy, am I glad I did!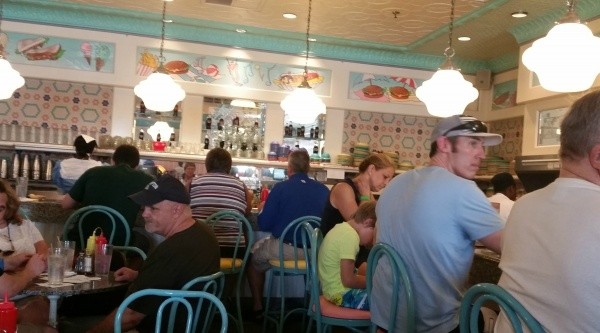 Beaches and Cream is located near the famous Stormalong Bay pool at Disney's Beach Club Resort. It is a diminutive restaurant only sporting about a dozen tables and a bar. What it lacks in size it makes up for in charm and atmosphere. Beaches and Cream is a entertaining way to spend an hour of so enjoying a meal or just a delicious dessert.
As Disney restaurants go this is considered one of the more economical offerings. Their menu is simple, containing items like burgers, hot dogs, and sandwiches.
Check out the full menu here: Beaches and Cream menu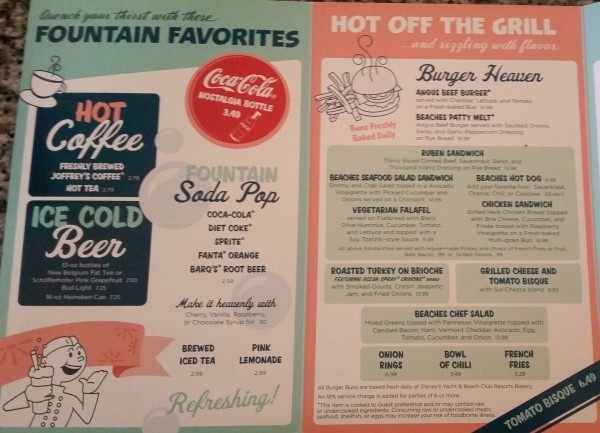 But where this place really shines is the desserts.  Many people have heard about the Kitchen Sink, an enormous dessert containing five different kinds of ice cream and every topping the place offers topped with an entire can of whipped cream.  The staff makes a big deal of you when you order this gargantuan dessert so be prepared and make sure you show up hungry!  As for me and my family, we decided to order something a bit smaller.  My son and I tackled the Fudge Mud Slide while my husband and daughter polished off a banana split.  Both were absolutely delicious and I am happy to report we finished every bite!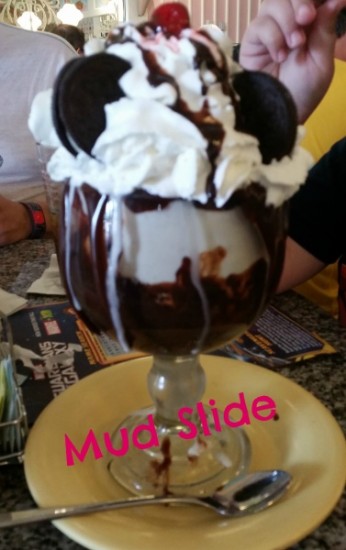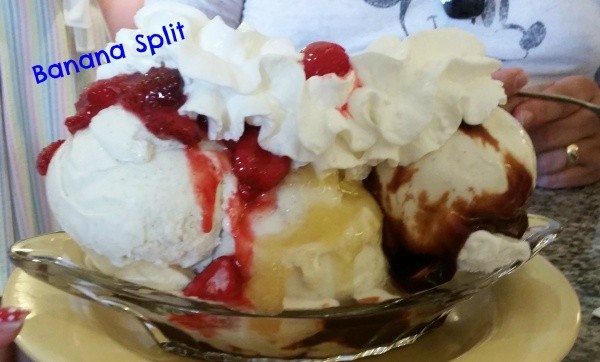 My family and I absolutely loved Beaches and Cream and I'm confident we'll be returning here soon!  Make sure you put this one on your to-do list and get that ADR early as the size of this restaurant means those reservations go fast.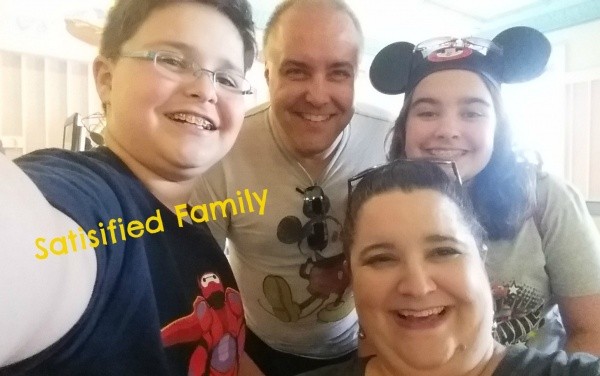 Request a quote: https://www.themagicforless.com/request-free-no-obligation-quote/?ldsrc=TMFL-TMFLTriciaF
Follow me on Facebook: https://www.facebook.com/TriciaFurmanTMFLT
Similar Posts: