Oct 07, 2009
The name of your travel agency sums up what I needed…the magic for less…I am a mom of four small children (10, 9, 6 and 3). We (myself, my kids and my husband) love Disney. In order to go to Disney I work as a therapist for young children with autism. I only work part time and most of my salary for the year goes into our Disney vacation so I look for value and I plan well. I debated even using a travel agent since we had been to Disney five times prior to the two trips we were able to take this year. I am so very glad I decided to contact TMFL. Our agent was wonderful. She was so very knowledgeable about all things Disney and helped me expedite every dollar I spent. She was professional, friendly and accessible. She returned my phone calls and emails!! Quickly and politely and professionally! If she didn't know the answer to my question (which was a rare instance), she looked it up and got right back to me. Her advice about adrs was spot on too and my husband and I enjoyed I think the best meal of our lives at Jiko as recommended by Linda…we then went down to Mara and got some Zebra Domes for later. I never would have known Mara had Zebra Domes if it weren't for her. At one point I did think it was best for me to plan my entire Disney vacations. Now I will not go without TMFL's help. Our agent is already helping us plan our next year's trip. She also did an amazing job keeping our family's needs in mind in considering that my oldest son has autism. Linda is an amazing travel counselor. Thanks for realizing that and having her in your employ! Thanks for helping us realize our Disney magic on our budget. Thanks for everything and as the main mouse says we'll "see ya real soon" !
Spring Slagle for Sam, Isaac, Eva, Jonathan and Tirzah
---
Aug 04, 2009
Our 3-night cruise on the Disney Wonder was a fantastic experience, and was made even more magical due to the assistance of our The Magic For Less travel agent. Our counselor provided tons of valuable advice on the cruise, and was even able to get us a great upgrade on our cabin using the Florida Resident rate. Thanks for taking such wonderful care of us. We had an absolutely delightful cruise, and can't wait to do another Disney cruise next year! When that time comes, the only travel agency I will contact will be The Magic For Less.
Peggy L, Florida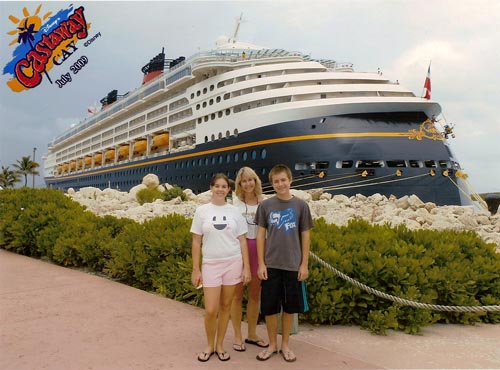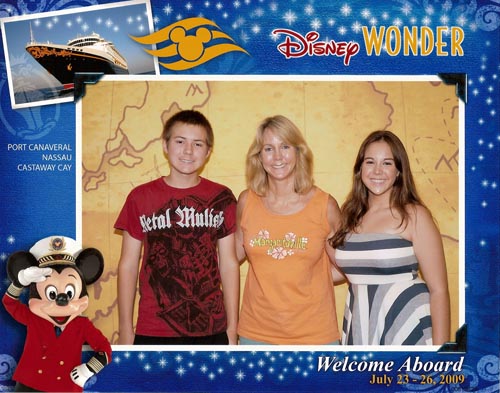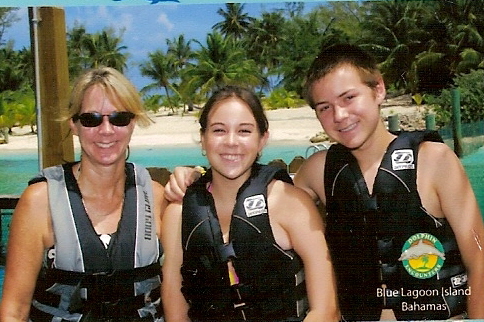 ---
Jul 17, 2009
Experience: Excellent
Counselor Knowledge: Excellent
Counselor Communication_Timeliness: Excellent
Counselor Helpfulness: Excellent
Counselor Overall_Experience: Excellent
Comments Regarding Counselor: She was able to set up all of our needs without me having to deal
with any hassles it was wonderful
Fran R.
---
Jul 16, 2009
I wanted to make sure to write again and express my gratitude for the services provided by my agent.
Early in the year my husband and I decided that we would return to Disney for our family vacation in September. We had received a pin code from Disney and decided that we would look into it. I should note that I did not call Disney regarding this pin code, I went straight to my agent for assistance. After the excellent service she provided for our 2008 trip, I had the confidence to turn to her again without hesitation. Once again, she has gone above and beyond expectations and provided exceptional service.
I recently received another pin code from Disney. I should preface my next statement by advising that I believe Disney generally employs quality employees, but I do not like calling Disney Destinations as there is a lack of consistency, both in level of service and knowledge of the staff. Not wanting to bother Cindy at the time, I made the mistake of calling Disney Destinations. I spoke with three different individuals, and got three different answers to the same questions. Thereafter, I only dealt with my agent and I have learned my lesson. As I'm sure you are aware, she is worth her weight in gold, as they say.
That said, I thank you for having such an outstanding and valuable employee.
Bridget R
---
Jul 16, 2009
Wow. we started off with a local travel agent, that we found out did not know anything about Disney (she had her ears). I then had sent an e-mail to The Magic for Less and an agent responded to me. She was so helpful even before we got our reservations transfered. She answered all kinds of questions for me that the first lady had no idea about. She saved our vaction from being very stress filled to one of smooth sailing. I love her and the whole website. I will and do recommend her.
---
Jul 16, 2009
Our agent was very well informed.I have a teen and a younger and she was dead on for what to do with each.Coming in one day early to relax was the best to orient ourselves.The park we did first Epcot was a great start for our entire family we all got inteact with our fav princess and my husband got to eat in his fav UK. The meals she suggested with a mix of character meal and others were an excellent choice. We did not have to stand in line for too many character signatures because three of the meals had the major characters we wanted.Linda's quick meal suggestions we excellent. Even the way she advised us to use the days to includes a down day for resort and experience downtown Disney was great advice.She told us how to get the most out fastpass and this worked out wonderfully.Doing Epcot and MK twice was the was to go,second time around we did rides twice and still had great pace with little to no rushing.BBB Boutique my teen saw her little sis doing her hair and she came up to me and sofly asked "Mom can I have a crown too" this was trully the most magical moment I quickly said yes, the hair stylist finish with our little one then put on the crown for my teen daughter and there we saw our two beautiful princesses.This was a true magical journey. Linda this is her calling not only magical but helped us have a relaxing vacation.Thank you
---
Jun 21, 2009
We just returned from our first Disney Cruise, 4 day trip to the Bahama's on Disney Wonder. We had a great time! Castaway Cay was our favorite part of the cruise, the island is beautiful. The service through Disney is the best, everyone on the ship was so nice and helpful. My son went to the Oceaneer's Lab each day for various activities and enjoyed each activity very much. The show's each night on the ship were also very good, Toy Story was my favorite one!
Kim C. – IL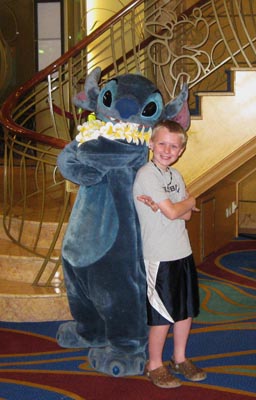 ---
Jun 21, 2009
I wanted to thank our Magic For Less Travel agent for everything she has done for me and my family. She came as a referral from a friend. From the first phone call to the last email, our agent planned, organized, and made our trip worry-free. Everything was taken care of and I just wanted to say thank-you.
I will recommend every person that I know to use our Magic For Less Travel agent. Perfect 10!!!
Travis H
---
Jun 18, 2009
I want to let you know that one of your representatives helped us book our recent trip to Disney World. We had a fantastic time (despite the bad weather — which she had no control over). She did a fabulous job with every detail of our stay. She was incredibly knowledgeable about the products and services offered and made sure we were given the necessary information to make informed choices. Our accommodations were wonderful and all her recommendations and suggestions were right on the money. She was extremely attentive to our needs and was incredibly responsive to our requests (both timely and on point). We will definitely use her services in the future! She is a real asset. Thank you.
Cynthia S
---
Jun 12, 2009
I just sent a thank you card to our agent for all of his hard work on our 3 cruises and I would like to share the same thoughts with you. My family of 4, my in-laws, and my father went on a 4-night cruise on 3/1/09 and it was a wonderful vacation. So wonderful, in fact, that my husband and I are taking advantage of the $99 deal in September and our whole family is taking a 7-night cruise through him in February 2010 (and we are very much looking forward to my in-laws' category 3!) I heard rave reviews about our agent from a friend, felt good about calling him after hearing him speak to our moms' club, and I'm now sharing his name with all of my friends. He has answered every question, provided many hints, and has gone above and beyond for us in a variety of ways. He spent a few hours on the phone while traveling from Richmond to DC to make sure we got our bounceback deal. He was on vacation during our online registration period for Palo/spa/etc. and gave us a contact who could help if we ran into trouble. I mentioned some changes I wanted to make in the fall for my Feb '10 cruise, and they are already in the system! The list goes on and on. In a nutshell, I have always really enjoyed planning our travel on my own. I now have a baby and a toddler and I don't have the hours to invest in research and planning. I feel lucky to have found our agent because I know he is giving the same 100% that I would give in planning for our family. Now that I have had the experience of working with him, even with all the time in the world, I wouldn't book a Disney vacation without his input. Why not book through someone as detail-oriented, knowledgeable, and Disney-obsessed as him? DCL seems to be the perfect vacation for our family in this stage of life and I truly credit our agent for making our first cruise such a positive experience. I am hoping our next 2 cruises will be just as memorable.
Thanks for your time.
Sincerely,
Laura H
---
Jun 11, 2009
My six-year-old son and I just returned from the 7 Night Eastern Caribbean with Tortola Cruise on the Disney Magic. It was, without a doubt, the best vacation we have ever been on. He loved it more than Disney World! We swam with the dolphins in Tortola, went down in a submarine on St. Thomas, and fed and snorkeled with stingrays at Castaway Cay. All of this on top of the too many to mention activities taking place onboard every day. We were even treated to the premiere of Disney's "Up". Every aspect of our trip was great. The crew members on the Disney Magic were absolutely wonderful. We did not have any worries to take care of . . . it was all done for us. All we had to do was have fun and we did plenty of that. Our Agent at The Magic For Less made all of our arrangements and did a fabulous job. We could not have asked for anything more. We are already trying to decide when we will be able to go back again.
Cindy W
Mississippi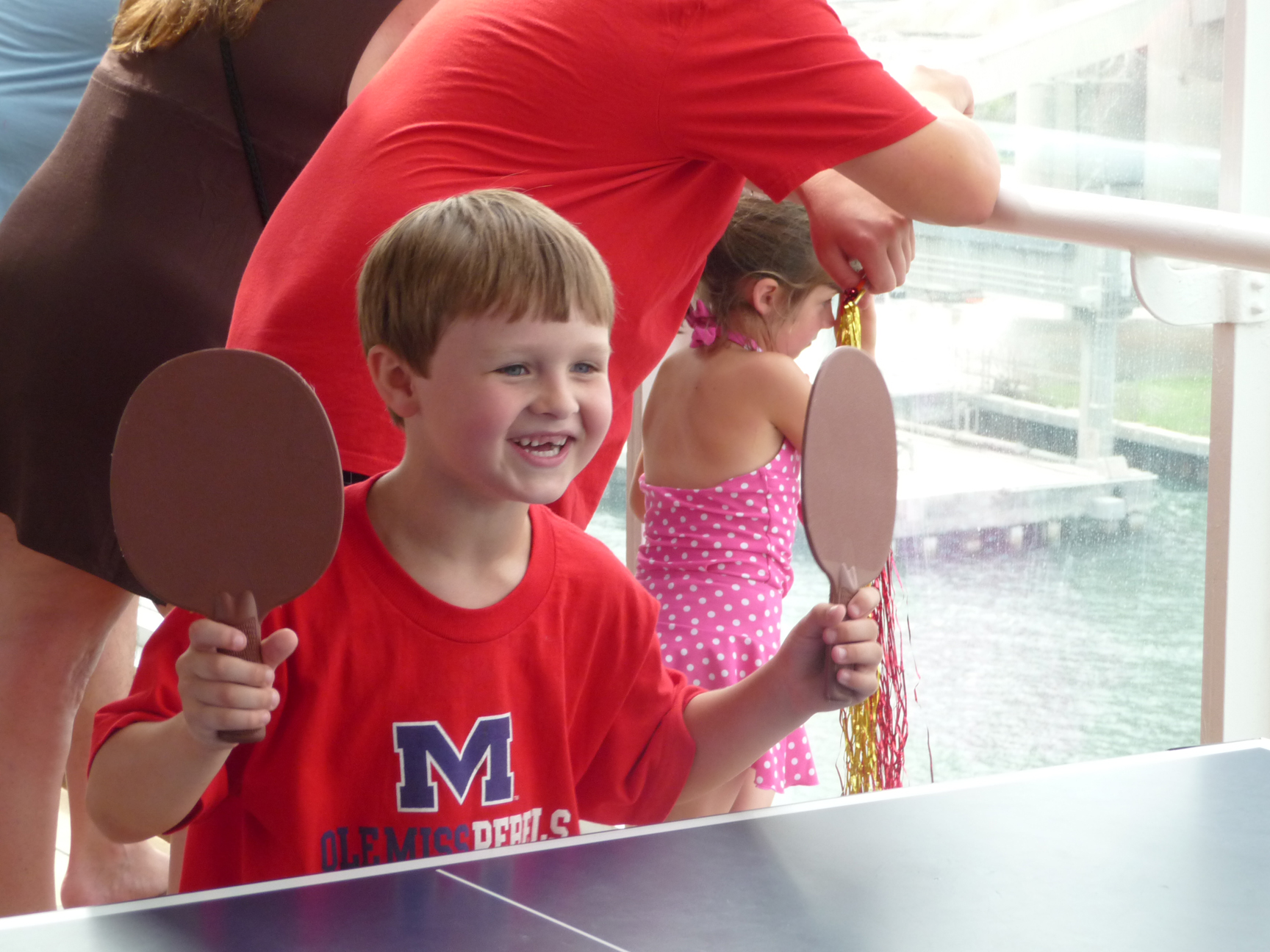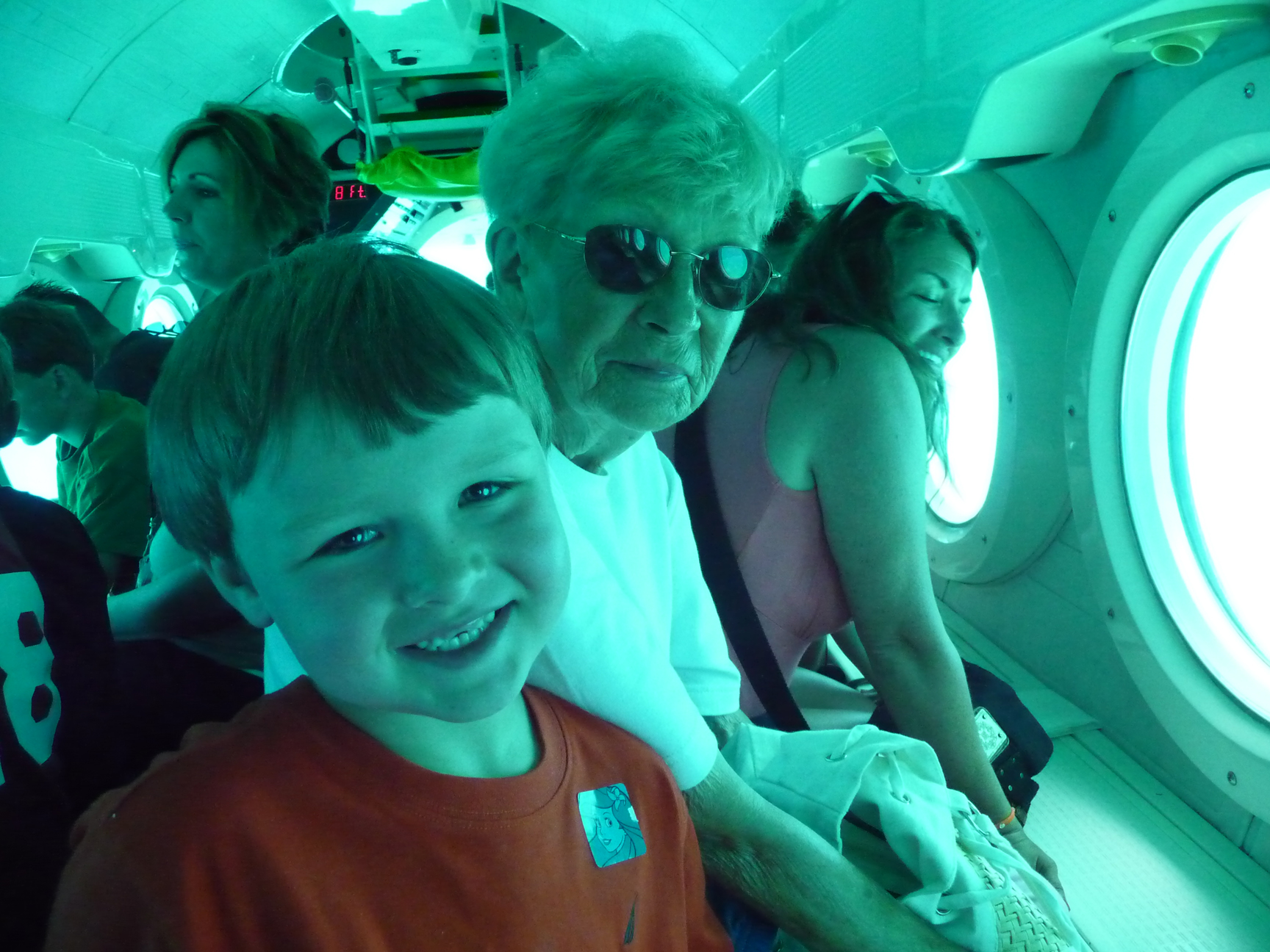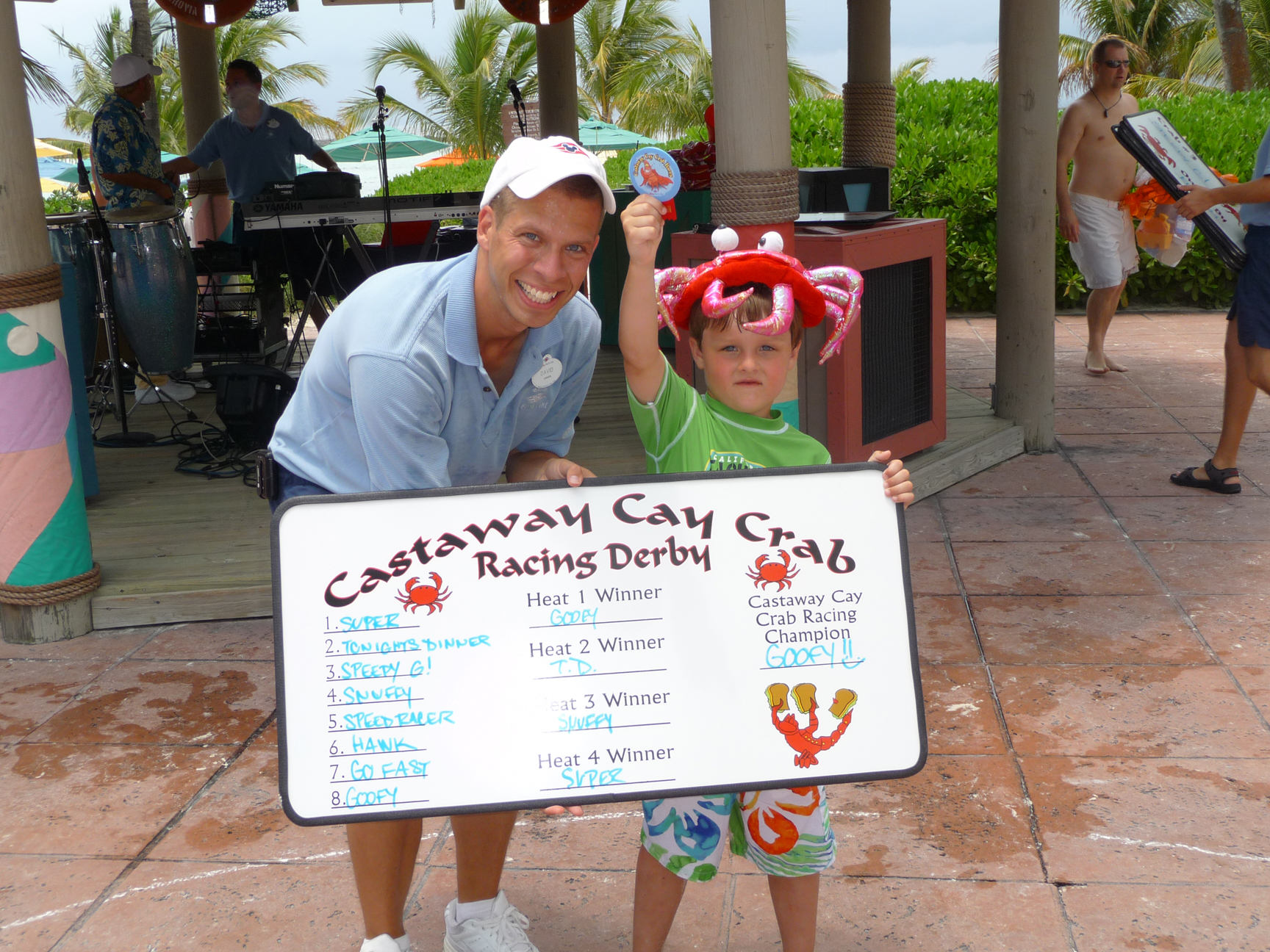 ---
Jun 11, 2009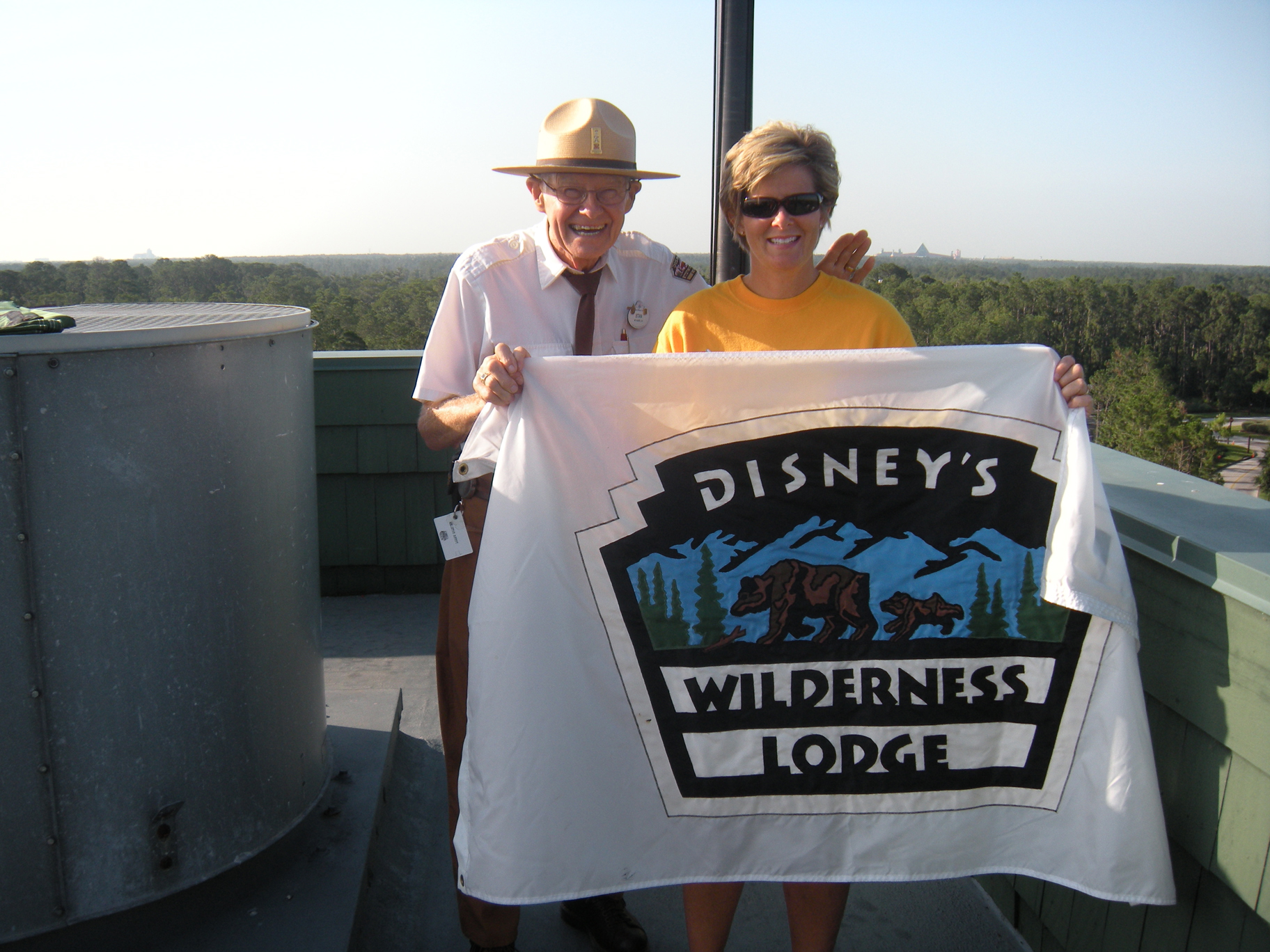 Our agent was awesome to work with. I told her what we where looking for and she made recommendations and took care of all the planning. We have been to Disney more the 20 times and this one was the easiest. I still got to have the fun of planning our trip but didn't have to make all the calls that go with making reservations at Disney. I am already planning my next trip with Magic for Less. The family is ready to go back.
---
Jun 10, 2009
We just returned from 8 days at the Most Magical Place on Earth and had a wonderful time!
Stayed at
Pop Century
in the 60's building with its great icons. Temps were in the high 90's, close to record-breaking for May.
Crowds were posted as moderate, but I thought it was more than that. Up to 90 minute wait times on some rides. Thank goodness for Fastpass!
The bus service wasn't too bad. Only had a couple of times we waited more than 15 minutes. Discouraging to see 3 buses for Magic Kingdom come when you're in the Epcot line! So what do we do? Jump on a Magic Kingdom bus and take the Monorail! We did that many times for both Epcot and Magic Kingdom. We also took the boat from Epcot to Disney Studios. Nice relaxing ride and a way to see the Swan, Dolphin, and Boardwalk areas!
We had a bounce-back offer with 30% off a moderate resort, but didn't take advantage of it. A Cast Member told me you couldn't combine it with the Free Dining.
This was our second time booking with our agent and we will be planning another trip in September with her. Thank You to our agent!!!
(Who was fantastic working things around with our MANY changes!)
Shannon W in New York
---
Jun 7, 2009
I cannot begin to put into words how thankful I am for The Magic For Less Travel counselor.
When I began the process of planning our trip to Walt Disney World and came across your company, I did not realize how invaluable a person who knows the ins and outs of WDW would become.
Our agent answered the numerous questions for me and was always patient with me! She helped me plan a trip for my two children (ages 5 and 3) that I am sure they will never forget!
She also was honest with me about things that I was able to save more money.
I believe one of the biggest bits of help though was her making our dining reservations! From what I have heard, that is quite a pain to do if one has never done it before. Leighann recommended the right experiences for our children! And of course, not having to get on the phone and do it myself, saved me a big headache!
Our agent was my most helpful "tool" in planning our trip. No book, website, or any other means could have helped me as much as she did. She even contacted me during our trip to make sure everything was just right!
All in all, I have recommended your company and our agent to many friends and people. I believe and know that the personalized services that you offer make one's trip to Walt Disney World that much more MAGICAL!
Thank you. Please feel free to contact me should you have any questions or concerns!
Janell R.
Similar Posts: