If you looking for a fun character transformation experience for a child, tween or even an adult then look no further than Senses Spa at the Grand Floridian. The Character Couture Package is professional one-of-a-kind beauty looks inspired by iconic Disney characters. Professional stylists work magic to help transform you into character!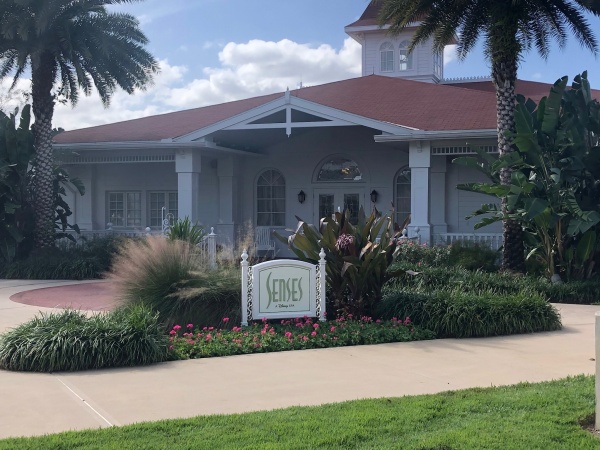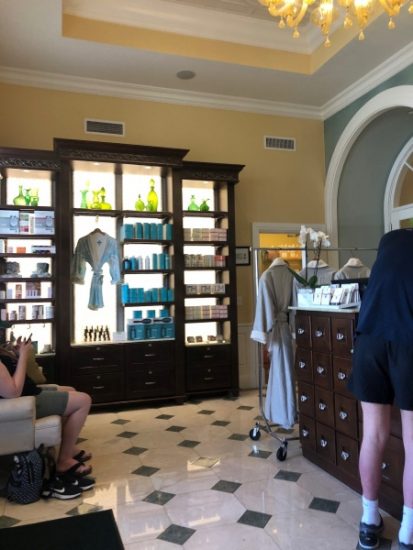 Senses Spa is located in an outer building of the Grand Floridian near the parking lot. We arrived 15 minutes ahead of our appointment, checked in and waited just a few minutes for our stylist to take us to the Character Couture room. The room is a small rectangular room closed off from the nail salon and has 4 stations. The stylist saw that my daughter was wearing a yellow dress and asked if we were going with a Belle theme from Beauty and the Beast! She nailed it – my daughter has been asking for Belle's yellow dress hairstyle for years and this was the perfect opportunity to make her dream come true!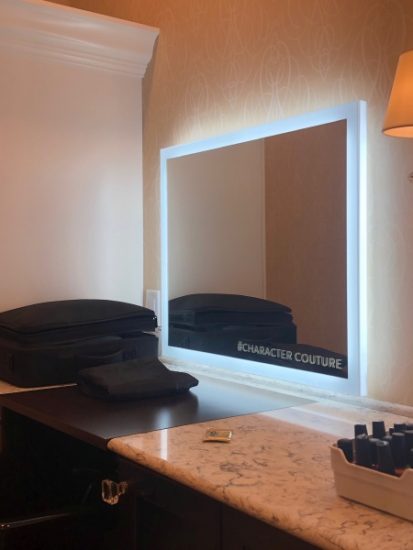 Currently, you can purchase style items as a package which includes hair, nails and makeup or à la carte. We purchased the under age 12 package for $115. For guests over the age of 12 it is $145. Current à la carte pricing is ($75 over 12 /$60 under 12) for the hairstyle ($20 over 12/$15 under 12) for the nails, and ($50 over 12 /$40 under 12) for the makeup. A 20% gratuity charge is automatically added at payment. The entire time took about 1 hour. The wonderful thing about the Character Couture package is that you can transform into practically any Disney character – you can pair it with a costume for young children or a subtle outfit for Disneybounding adults.
The stylist began by letting my daughter pick her nail polish color. She gave some advice and recommendations to create a wonderful purple layered polish look. Once the base coats of color were on, the fun part of the hair style began! The stylist knew exactly how to do the style and curled, pinned and tied back her hair effortlessly. She even added a complementary red rose in the back and suggested an optional crown for $5. Don't worry – there was still plenty of shiny Pixie Dust offered as the stylist showered my daughter with a glitter bomb and made her sparkle!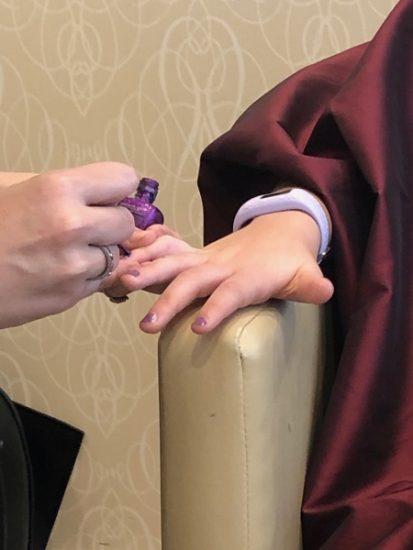 Nail Painting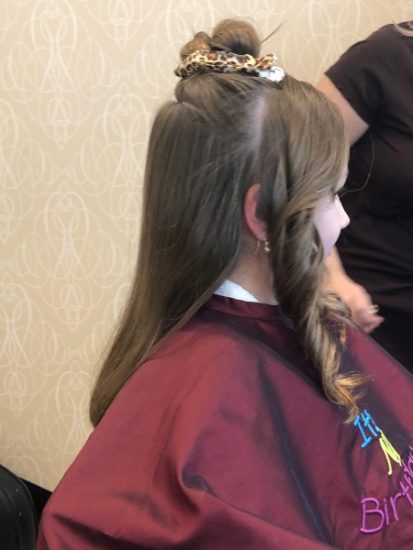 Hair In Progress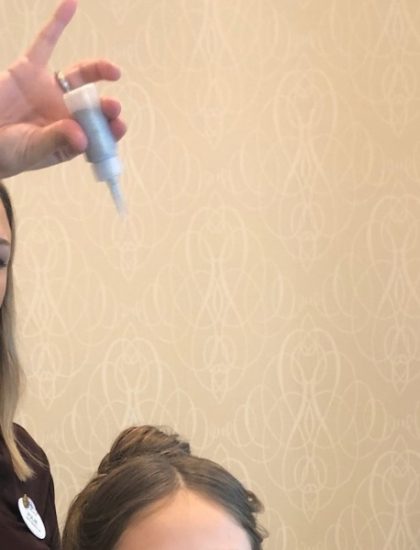 Pixie Dust
As she finished the hair, she put on the final coat of nail polish and began to work on makeup. The stylist consulted both my daughter and myself as for the amount and color of makeup she would use. After a few minutes my 9-year-old was fully transformed into Belle! I have to admit that I loved not only how comfortable my daughter was in the dress and hairstyle, but also how the grown-up the experience was!
If you are looking to do something to create a unique memory, I can't recommend this experience enough!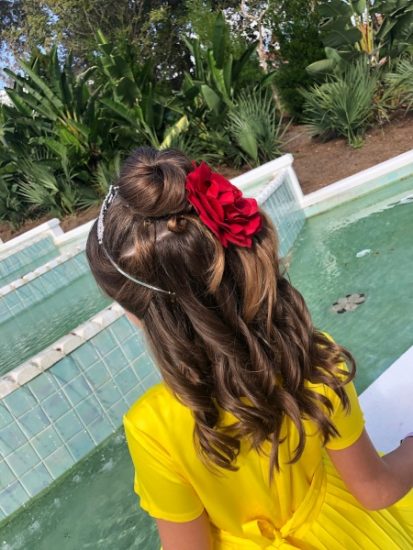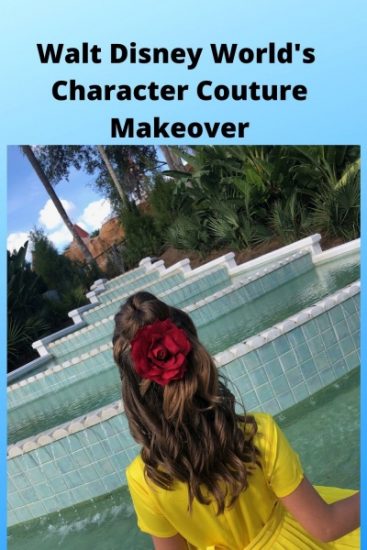 Similar Posts: