Laundry. It happens. And sometimes you have to even do it on vacation. Some people plan to do it for various reasons, less to pack so you can avoid checking a bag on a flight or you have a longer trip planned and it isn't reasonable to pack for the extended stay. Then there are the accidents, sick kids, food spilled that will ruin items before you get home, and/or an unexpected rainy day that leaves you with a pile of wet clothes. Whatever the reason, know that once you get to Disney, you can do laundry if desired!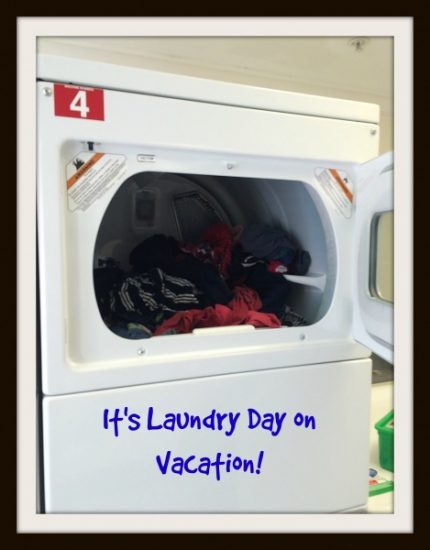 Each Disney resort on property has laundry facilities most often located near a quiet pool. (The Deluxe villas have washers and dryers located in the units, but that isn't what we are talking about in this blog.) In my opinion the facilities have improved over the years. The washers and dryers can hold more and the dryers seem more efficient. On a recent vacation, I ended up doing three loads of laundry for my family of five during our seven night stay at the Beach Club Resort. The laundry room was clean, well- stocked, and the machines did what they were supposed to do in a timely manner, that is get my clothes clean and dry in one cycle.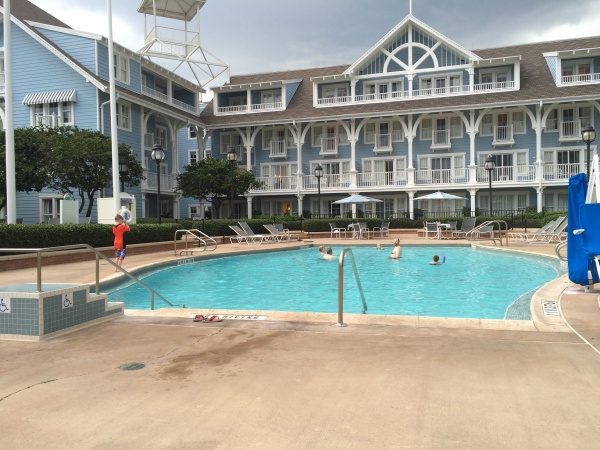 What you need to know before venturing out to your resort's laundry room:
Check to see what forms of payment are accepted before you schlep your mound of dirty clothes and then find that the only form of payment accepted is a credit/debit card. I had cash, quarters, and my Magic Band when I arrived in the laundry room only to find that credit/debit cards were the only way to pay for the machines. I made a quick call to our room and much to my daughter's displeasure, she had to bring me a credit card so that I could continue on.

Credit or debit cards are the only form of payment here!

Bring your own laundry detergent and fabric softener from home. There are vending machines with these items if you need them, but you will pay Disney prices and there isn't a variety of brands. Even if you don't plan to do laundry, it doesn't hurt to throw a laundry pod or a few sample packets in your luggage just in case an emergency arises.

Laundry Vending Machine

The current rate to wash and dry is $3 per cycle. That is $3 to wash and $3 to dry each load. Laundry detergent is $3 a load and dryer sheets are two in a package for $3. Now you see why bringing your own detergent is a good idea.

Current Laundry Detergent $3 per load

Current Dryer Sheets $3 per load

Be sure to read the posted directions prior to loading a washer or dryer. I found the numbering system from the machines to the payment kiosk to be a bit confusing. I figured out very quickly, but if I had put detergent in a washer before reading the instructions, it would have been easy to mess up.

Read the Instructions before loading

Bring your own laundry bag from home (or book a package with the Magic For Less Travel and we will send you one!) to carry your clothes. The little plastic bags in the rooms weren't made to hold very much.

Laundry bag from TMFLT!

Take the time to visit the Disney Laundry website before you leave your room to see if machines are available. No more arriving at the laundry room to discover that all of the machines are in use! http://www.laundryview.com/disneyworld/ Make sure to click on your resort to see actual, current availability.

Set a timer on your phone so that you know when to return!
While doing laundry on vacation may not be at the top of your to-do list, sometimes it is a necessary evil. Go prepared and make the experience as easy as possible!
Similar Posts: