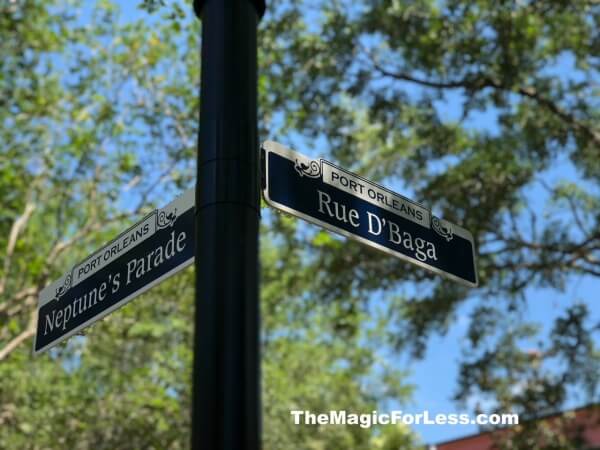 Part of the fun of a Disney vacation is choosing which of the many resorts to call home during your trip. I have stayed at many of the resorts in the value, moderate, and deluxe categories and almost every other trip, I end up back at Disney's Port Orleans French Quarter because overall, you get the whole package- comfort, affordability, and fun theme! Here are the top reasons to stay at French Quarter and why I keep going back over and over again.
Reason #1 Price

Port Orleans French Quarter is considered a moderate resort so the price falls between the value and deluxe resort categories. This makes this option a bit more affordable, and in the process gives you more floor space than a value, plus quite a few more resort amenities like a water slide at the feature pool and more dining options.
Reason #2 Smaller Resort

French Quarter is the smallest resort on Disney property. No matter where your room is located in the resort, you can rest assured that you won't have a long hike to your room, the feature pool, or the food court.  Check out the resort map!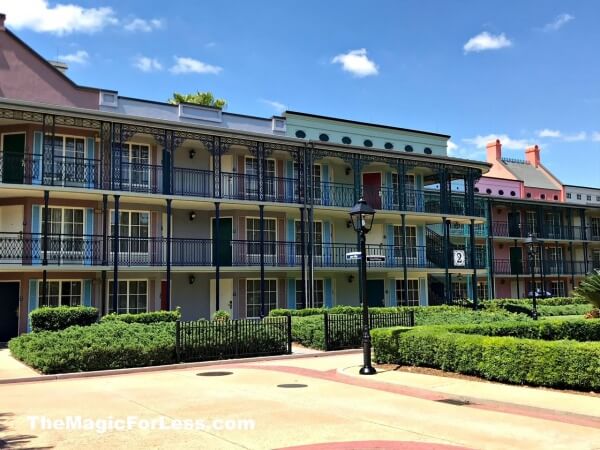 Reason #3 Transportation

Since it is so small, this means only one bus stop! You don't have to worry about the bus pulling up and already being full. You may often read on social media that French Quarter and Riverside share buses, but in my 6 (or more) stays there, I think only one single time did the bus circle around over to the main depot at Riverside before heading to the park and that was in the middle of the day. In addition, I have never been on the bus going to the park in the morning or coming back in the evening at park closing when the buses were shared.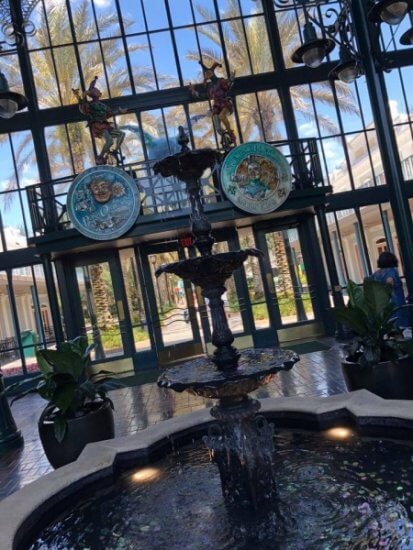 Reason #4 Sister Resort

Port Orleans Resort is split into two sections- the bigger Riverside and the smaller French Quarter. Therefore, when you stay at one, you are allowed to use the amenities at both. So while French Quarter only has one feature pool, a peaceful stroll over to Riverside allows you to use that feature pool or one of the many quiet pools. You can also expand your quick service menu options by walking over to Riverside and eating in that food court when you have the time, maybe an arrival day quick dinner or leisurely departure day breakfast. Riverside also has horse drawn carriage rides, catch and release fishing, and so much more. When you stay at French Quarter, you get the perks of a small resort without giving up the extras!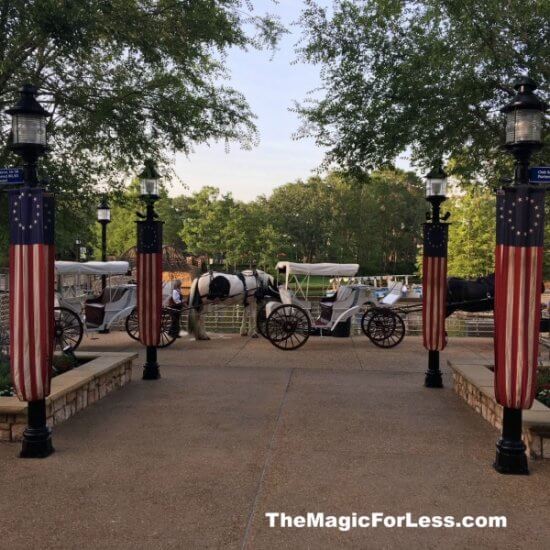 Reason #5 Disney Port Orleans French Quarter Rooms

All of the rooms are refurbished, from the floor to ceiling, from the door to the shower. Also, the queen size beds are raised to provide an easy place to store suitcases. The carpet has been removed and wood laminate flooring installed (which feels so much cleaner). The rooms definitely have a lighter, more modern feel to them and the updates make them feel like an even better value for the price point.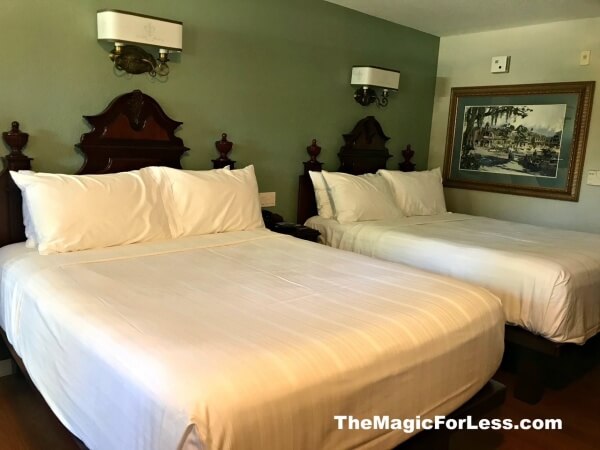 Reason #6 Boat to Disney Springs

In addition to bus transportation, you will have a bonus transportation option to Disney Springs when staying at French Quarter. When planning your itinerary, be sure to schedule a day or two to enjoy the resort and include a boat ride over to Disney Springs for some shopping or evening dinner.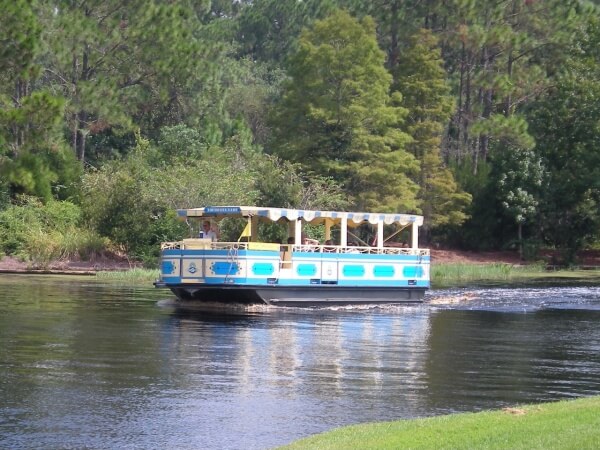 Reason #7 T Disney Port Orleans French Quarter Splash Pad

The splash pad at Disney Port Orleans French Quarter is one of the best on property. Your kids (48" and under) will enjoy slashing a warm Florida afternoon away in the fun themed kiddie area, safely fenced off from the main pool area. Be sure to keep a close eye on those kiddos and do not leave them unattended, but relax knowing that your toddler won't be able to dart off to the big pool alone!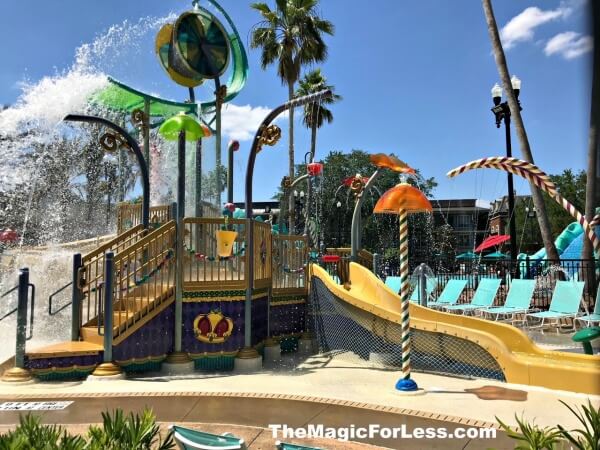 Reason #8 Mickey Shaped Beignets!

One of the absolute best things about staying at Port Orleans French Quarter is the Mickey shaped beignets! Go ahead and have them for breakfast or a fun afternoon snack and be sure to ask for extra powdered sugar- you are on vacation after all! Yummy!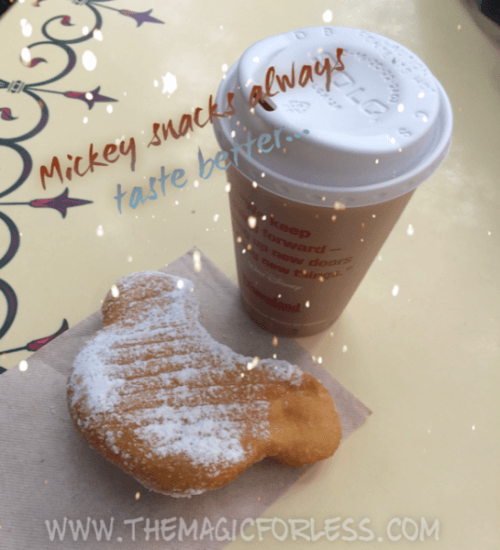 Have you ever stayed at Disney's Port Orleans French Quarter Resort? What are your favorite things about this unique resort?
Want a no obligation quote? Email me at Bridget@themagicforless.com and let's plan your getaway together! Be sure to ask about our exclusive booking offers for new reservations booked directly with the Magic For Less Travel!
Similar Posts: