Our Magic for Less agent and I had great communication while we were planning our trip. She was VERY prompt answering questions I had. I would love to work with her on my next Orlando vacation.
-Heidi L
Our counselor was with us every step of the way and anticipated many of the questions we had before er even asked them.

-Todd K
Thanks Jennifer R for sharing these pictures of you and your prince enjoying the fun at Disney World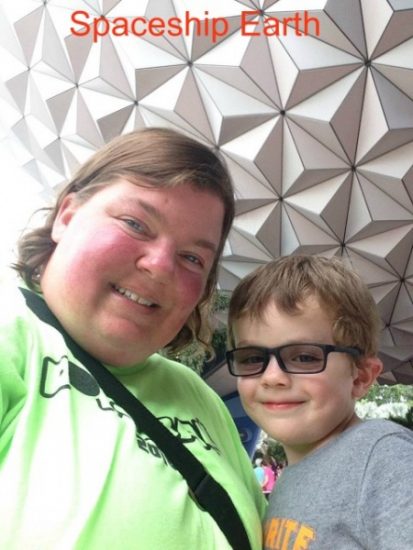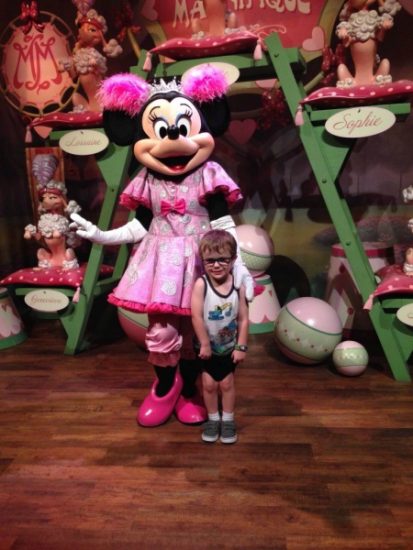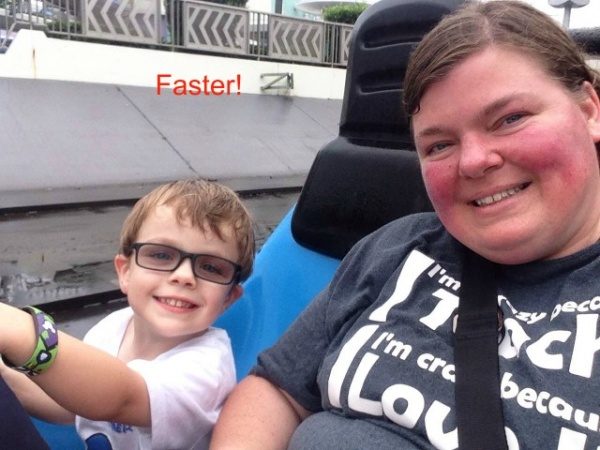 It was so nice to keep my mind at ease when booking fast passes and dining plans. I had never booked them before and was very nervous about the process. It was awesome to hear about the resort deal right away. We were able to snag a great deal and I might have missed it without my agent.
-Ashley M
I like the security of having someone to help in case we need it. This was our ninth trip to WDW and our sixth booked with our agent at the Magic For Less, we know what we're doing but things change and it's always good to have a friend.

-Bill H
Our Magic for Less counselor was excellent. She would keep me updated of what to expect and new polices. We definitely will use her again.
-Vincenta H
Our agent made everything run very smoothly and provided very helpful information.

-Ashly H
Our Magic for Less agent planned it all for us! Our group totaled 10, with 3 different reservations. She coordinated our rooms and dinner reservations. She helped one of us with the Magical Express to and from the airport. She kept us all on the loop through the whole planning process, and all parts and details of trip were coordinated perfectly by Marsha! We visit every 3-5 years, and we will be calling on her when we are ready for our next trip!
-Katherine B
Made it easier and more enjoyable to plan. It was nice to have someone make the trip and dining reservations, and to receive an itinerary.  The Magic for Less travel service is a great resource. Especially for busy families who aren't able to spend a lot of time researching and making a lot of calls. The agents are extremely knowledgeable about Disney – where to stay and what to do. I love working with our agent..

-Angela F
Our Magic for Less agent's prompt replies to my concerns and questions and overall helpfulness and advice completely eliminated all stress and anxiety over planning and taking this Disney Fantasy cruise with 17 family members.  She was wonderful.  Simply rating her work as excellent doesn't begin to do her justice.
-Hazel W
This was the first family Disney trip that we have taken, and while I did all the research to be able to book and plan our trip myself, it was extremely helpful and so much less stressful to have our agent be able to answer questions for us and "have our back" if any complications arose. Very glad that I decided to have TMFL take care of our trip details instead of trying to do everything myself!

-Eric S
Handling hotel reservations (including making a change after several months and arranging 3 adjoining rooms) and dining reservations ( also with a change after original booking) and answering many questions for us ( first time visitors) and suggestions on daily scheduling. Our visit to Disney parks in California with a family of 10 (ages 2 to 70) was terrific!  Staying on property is the way to go!
-Cindy H
Whenever we travel to a Disney property, our Magic for Less Travel Counselor is necessary to insure a worry- free time-of-your-life.

-Daniel H
I liked the honest/open communication between our agent & I.  He was very flexible as our plans were not set in stone when the process started and he was able to change/add stuff (like an additional day at the parks) when asked!  I also liked the last minute tips he e-mailed to us when it got closer to our vacation time.
-Karen M
When I book with a magic for less counselor I feel confident that she will give me good advice and help me avoid pitfalls that I might encounter if I book directly.

-Lisa S
Having Magic of Less handle reservations for dinning is awesome! Saves of much time and headache. For our first trip, having our agent asking about cuisine preference and making recommendations was spot- on.   When in the initial stages of planning our last trip, he let us know about a drop in price on accommodations, within the same category was a money saver.
-Chris
Our Magic for Less counselor was FANTASTIC! She gave great advice and was able to help us plan the PERFECT vacation! She was honest and gave us as much information as possible to help make the most informed decisions about what we purchased for our trip.

-Michael G
Perfect timing of emails on "what to expect".  From paperwork, to receiving our Magic Bands, to payment reminders … we felt that we were fully taken care of.  I also liked the Packing Tips and preparing our home for vacation.  We're a big "list family", so having these resources was great.
-Tom D
She's had all the experience and knows all the "ins & outs" that you need to know for a perfect vacation!!  Great service.  So helpful with a Disney adventure & Disney World vacations

-Nancy S
As a first time Disney Cruiser, she was very helpful in planning the entire trip out including details such as parking at terminal, excursions, etc…
-Jeremy P
Similar Posts: