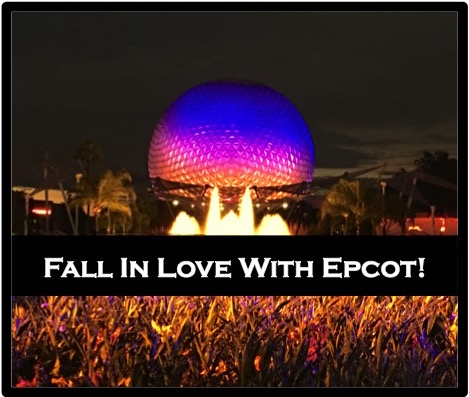 At the Walt Disney World Resort, Epcot attracts Guests from all over the world to enjoy such Annual Events like Epcot International Flower & Garden Festival and Epcot International Food & Wine Festival. New in 2017, Epcot will celebrate visual, culinary and performing arts with Epcot International Festival of the Arts debuting January 13, 2017 through February 20, 2017. Epcot even brings the magic of the holiday season alive with Holidays Around the World and Candlelight Processional. These special events are our favorite times to visit Epcot as a family.
During other times of the year, when these annual events are not taking place, I must admit our family usually spends a half-day at Epcot. We park hop between Disney's Hollywood Studios and Epcot since it is a convenient and pleasant boat ride from Epcot's World Showcase to the front entrance of Disney's Hollywood Studios. On shorter trips, when we have to pick between Disney's Four (4) Theme Parks and Two (2) Water Parks, we find ourselves visiting Magic Kingdom over Epcot especially with our young children traveling with us.
However, after our most recent visit to Walt Disney World, our entire family (including Grandma and our children ages 4 and 7) had a renewed excitement for Epcot. There were no annual events going on during this trip. It was Epcot in its purist state with Future World and the World Showcase being the focus of our day without the added fanfare from festivals. We were energized and fell in love with Epcot all over again. The combination of new experiences that opened in Summer 2016 with our classic favorites resulted in our day at Epcot being one of our most memorable days of our entire trip! Our children are already looking forward to going back to Epcot during our next Walt Disney World vacation and putting Epcot on their list of favorites.
So what was it that made such an impression on us this trip, when we've been fortunate to visit Epcot so many times? Why this renewed excitement for Epcot during an off-peak time to visit?
Here are our Top 5 Experiences that got us excited about Epcot again:
#1 Norway Pavilion Re-imagined

While the new Frozen Ever After ride seemed to get a lot of attention when it debuted, what caught our eye was all the detail put into the newly re-imagined Norway Pavilion. I was especially mesmerized by the artistry and craftsmanship put into Royal Sommerhus which is the new home for Anna and Elsa's Meet and Greet. You are transported to a quaint Norwegian summer cabin.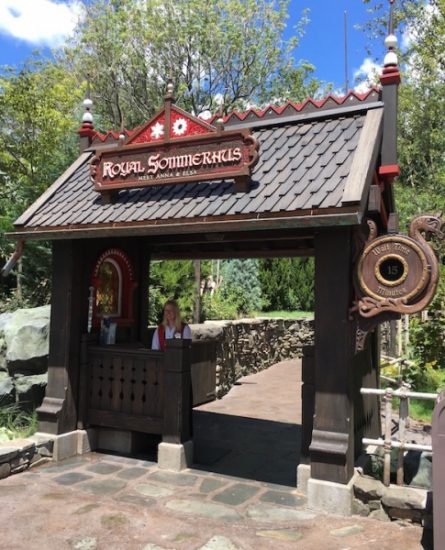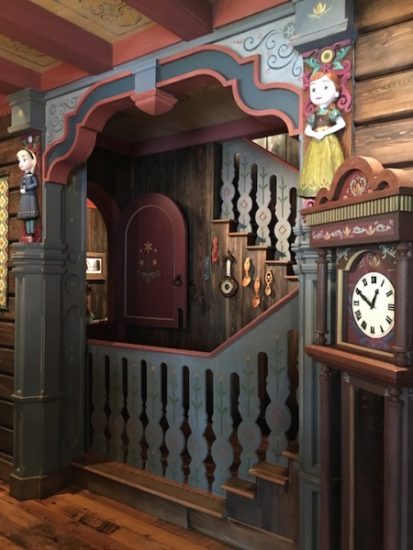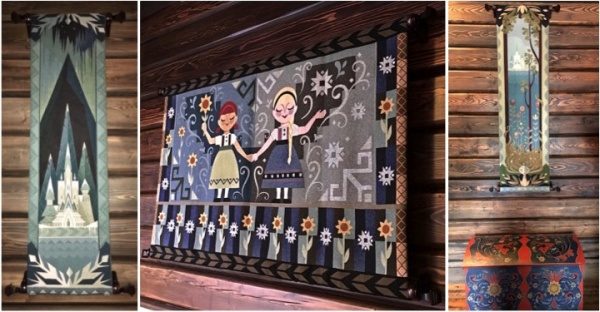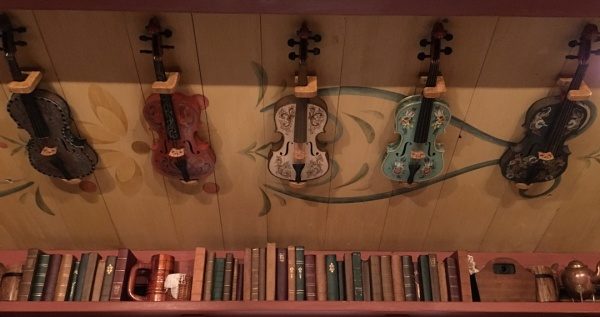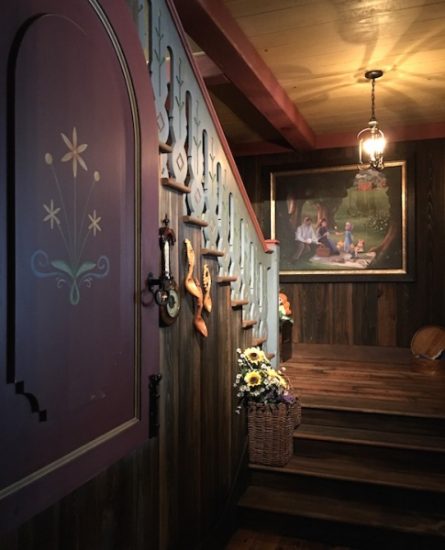 Your walk through Royal Sommerhus leads you to the sisters who are wonderful hostesses and make you feel welcome in their home. When we arrived early in the morning, just after the park opened, we walked right in with little wait. We got to spend some extra time with the Princesses talking about everything from chocolate, broccoli and their stunning summer home. They were charming!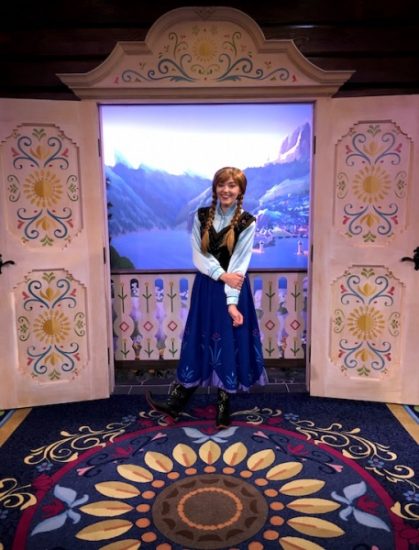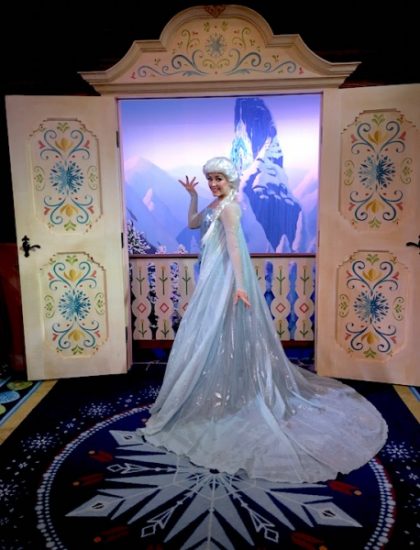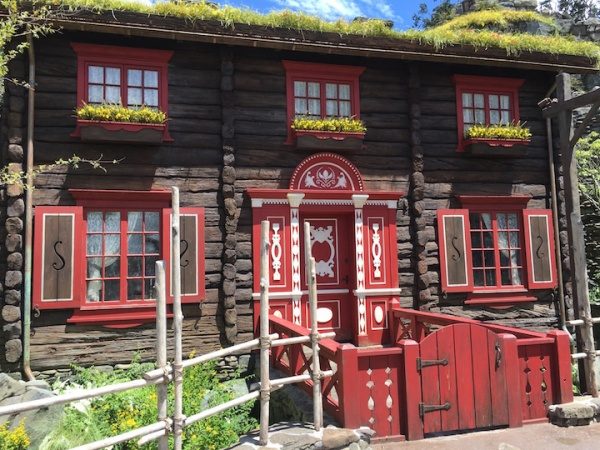 After meeting Anna & Elsa, we rode Frozen Ever After through the stand-by line and then jumped back on again using our FastPass. For Frozen fans, this is definitely a great use of Epcot's Tier 1 FastPass. When you compare the smaller sized Viking-themed boats to the number of Guests that can fit in the multiple Soarin' theaters, a Frozen Ever After FastPass is a great pick for those with this attraction on their "Wish List".  Even comparing Frozen Ever After to Test Track, which is also a Tier 1 FastPass at Epcot, you can benefit from shorter wait times going through Test Track's Single Rider line. This is great for families with children old enough to ride alone.
With a FastPass, you benefit from shorter wait times to ride the attraction, but you bypass some of the fun and creative details only found in the stand-by line.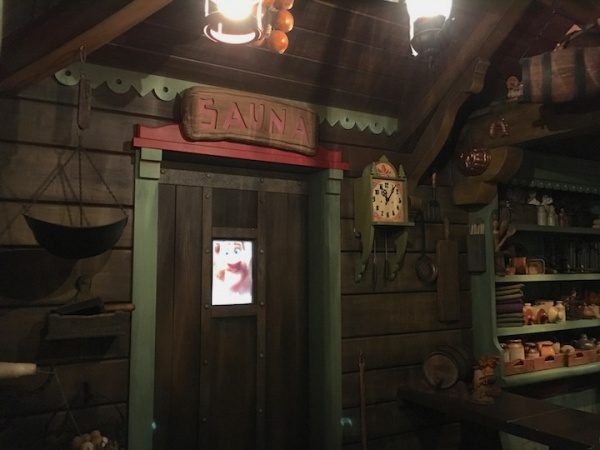 Frozen Ever After is one of those rides where pictures and video don't do it justice in my opinion. The entire experience from the time you enter the attraction to the time you exit is something you need to see in person to appreciate. What brought this attraction to life was watching it through the eyes of our children. They were wide-eyed throughout the entire experience in complete wonder.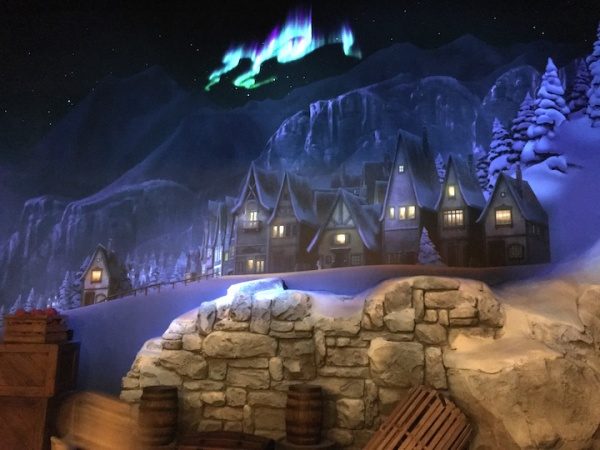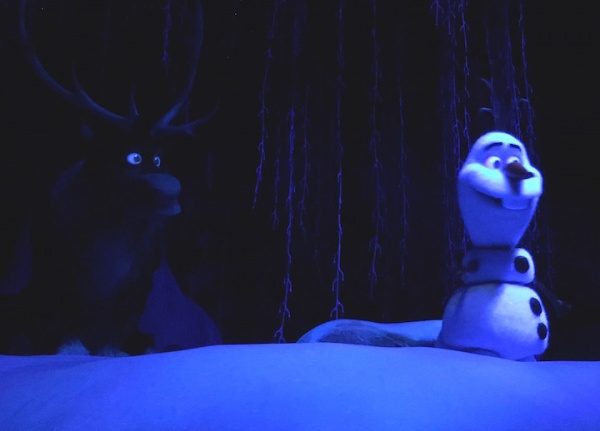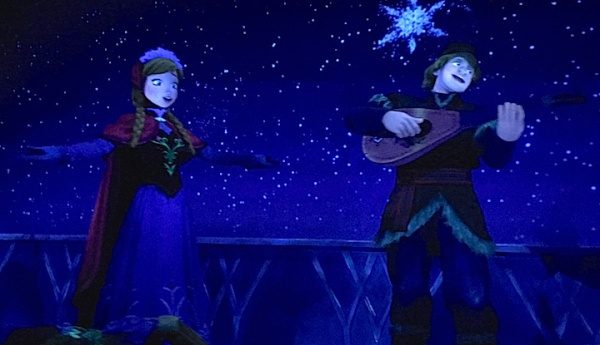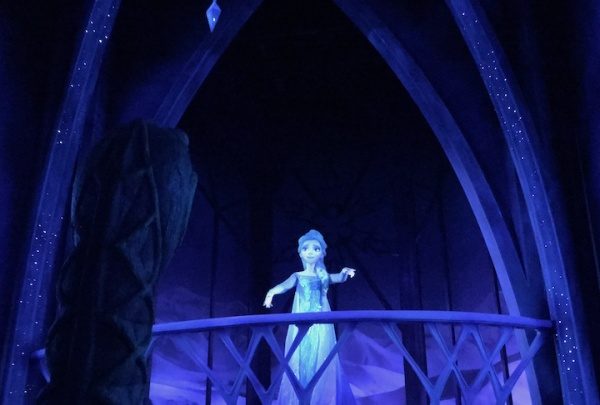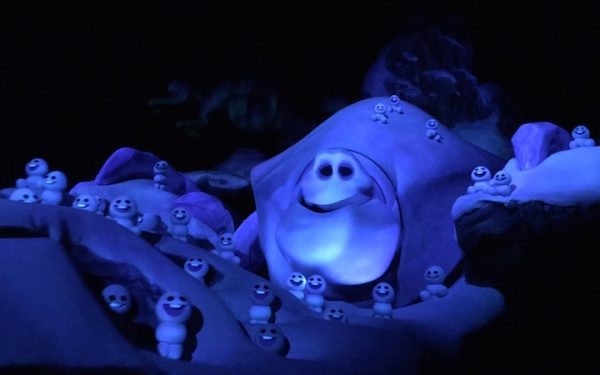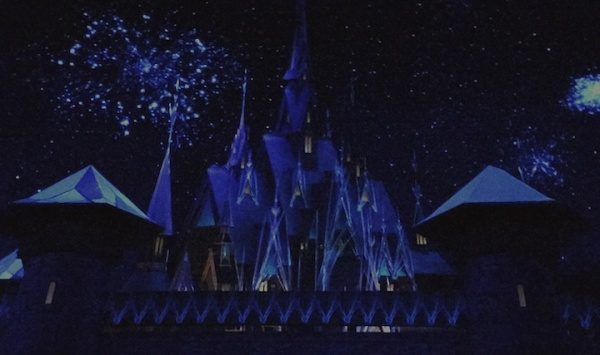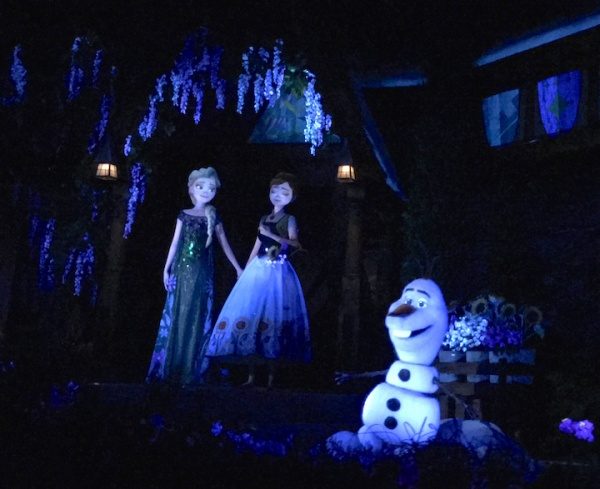 #2 Eating Around The World

Epcot World Showcase is the perfect place to get creative with dining entitlements for those on one of the Disney Dining Plans. Use Quick Service and Snack Credits to sample foods from around the world. Split different food items so everyone can get a delicious taste of each country's culinary delights. Some of our favorites: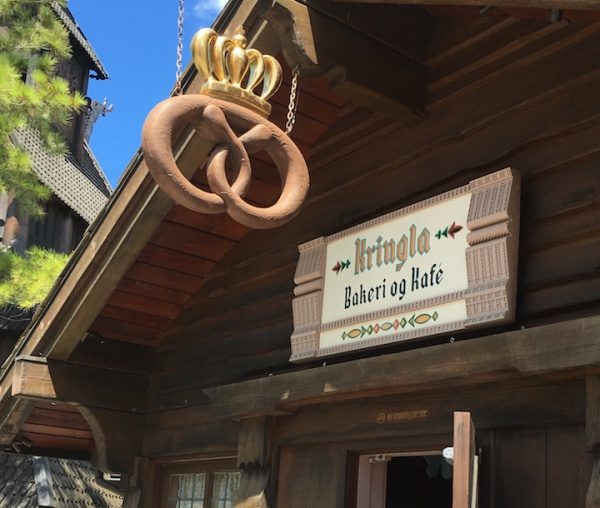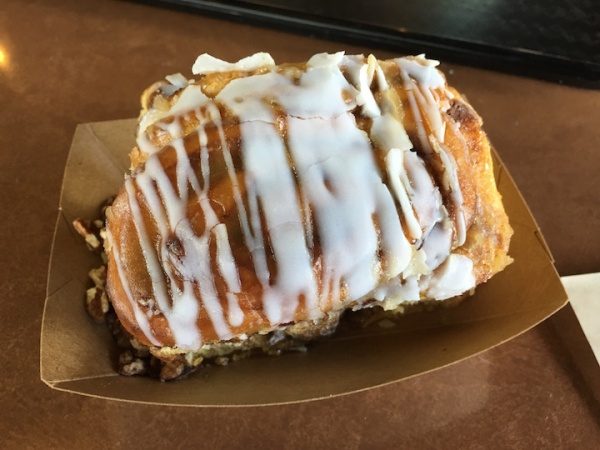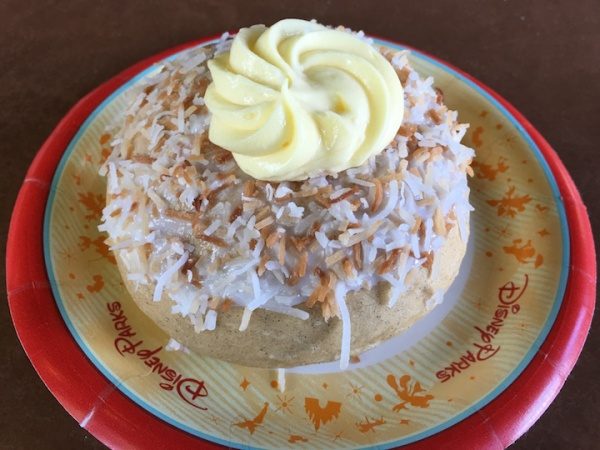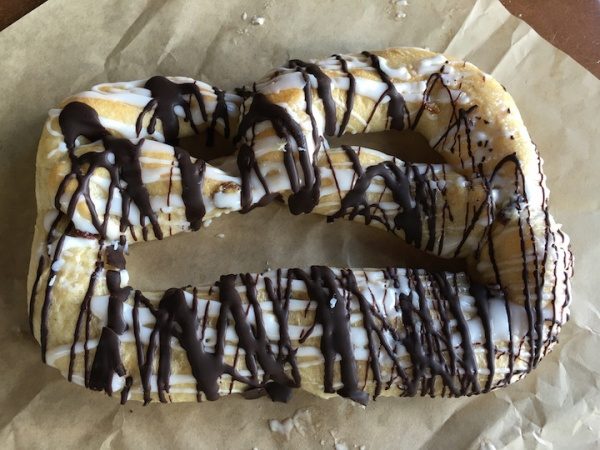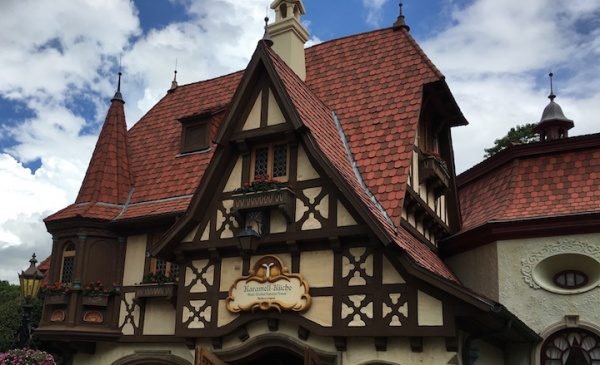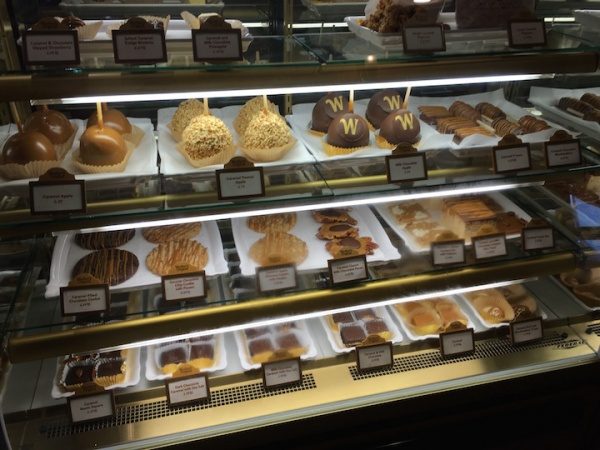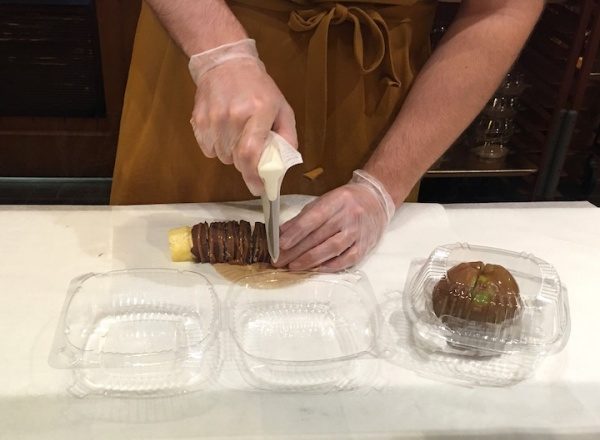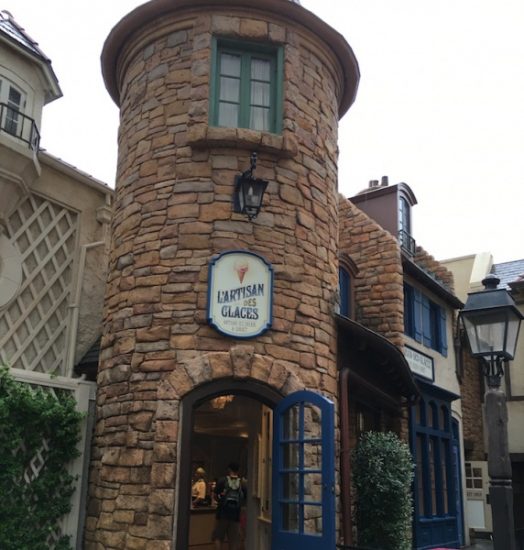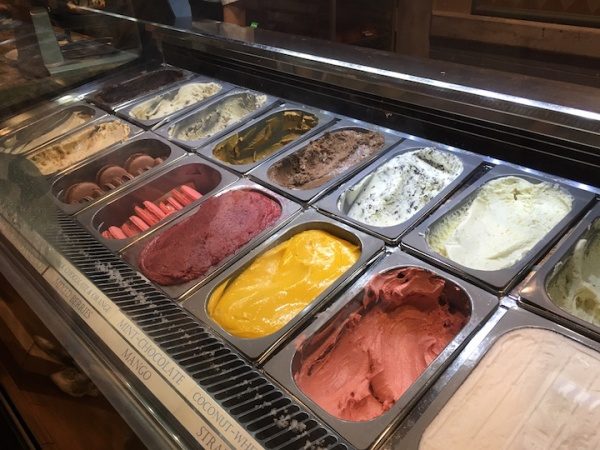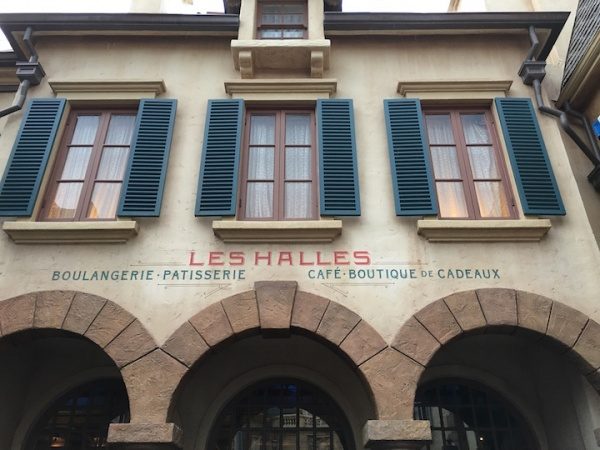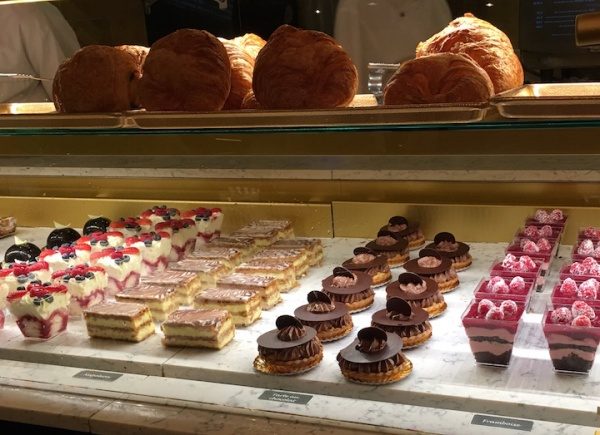 There are so many unique restaurants both in theming and in their menu options for a Table Service meal. It's hard to choose where to dine. My love of Italian food from my maternal grandparents always brings me back to the Italy Pavilion.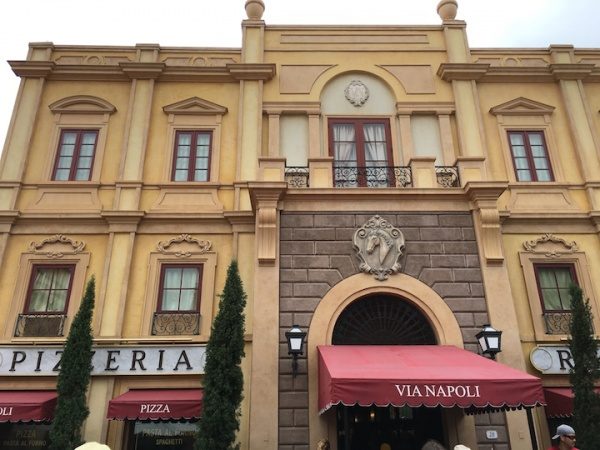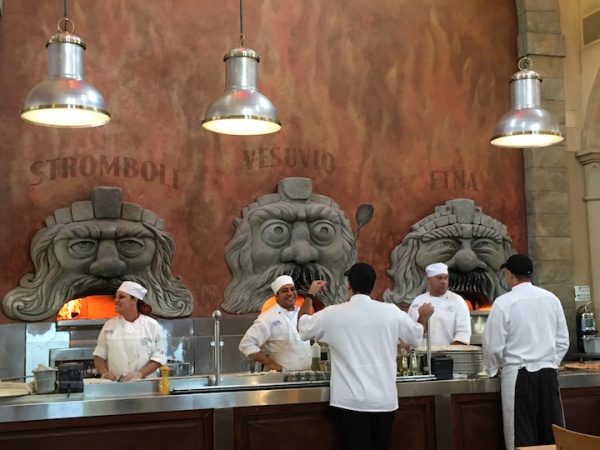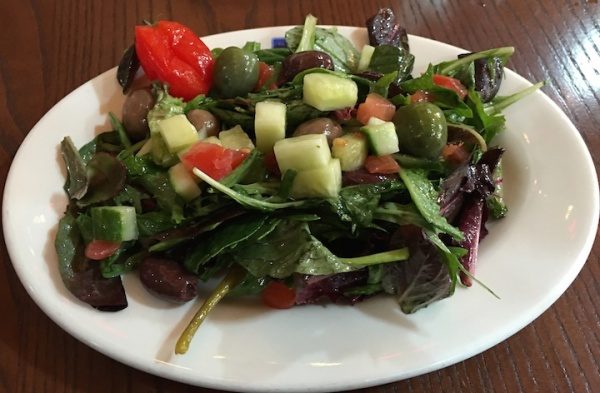 And, we enjoyed dining in France to celebrate Grandma's birthday. We were immersed in the culture listening to our waiter from France speak to my mother (a retired French teacher) in French throughout the meal and singing "Bon Anniversaire" (Happy Birthday). Those simple moments made for a wonderful birthday memory.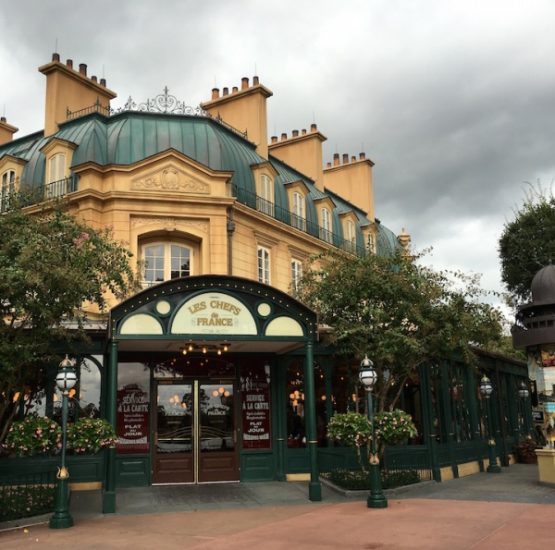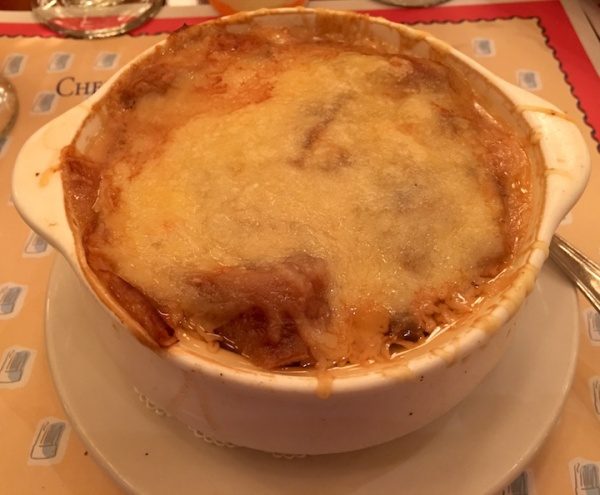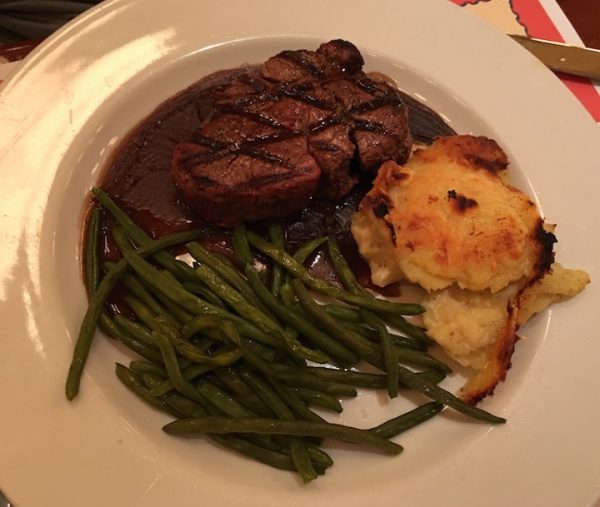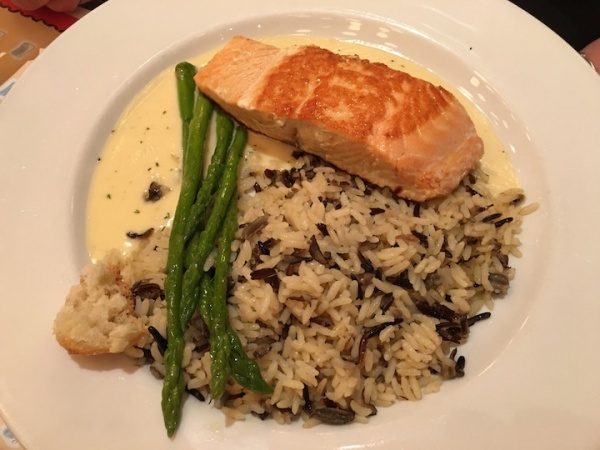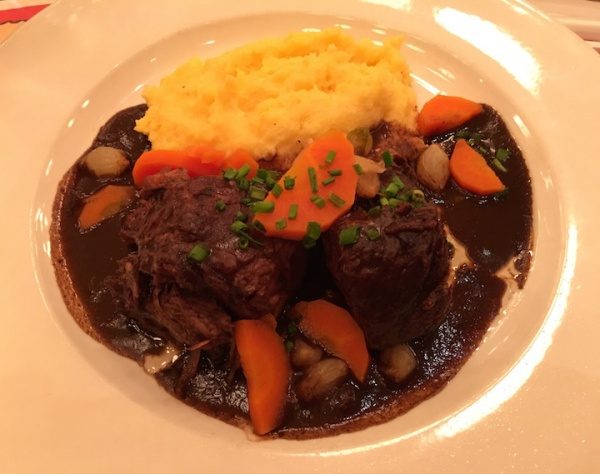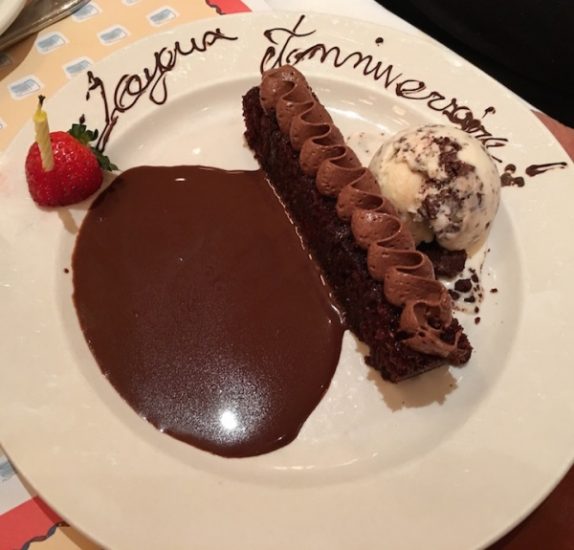 #3. Soarin' Around the World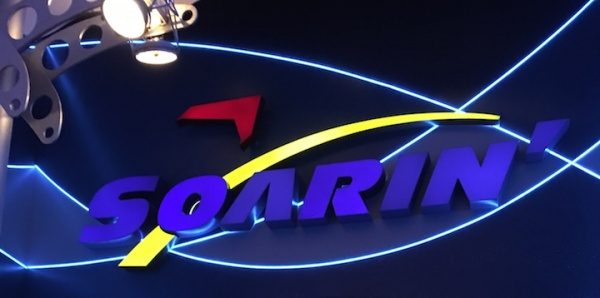 Soar in a hang glider over the beauty and wonders found around the world. The sights, sounds and smells make this an adventure not to miss. The entrance to the attraction and boarding area has a fresh look which adds to the theming and visual experience before you take flight.
#4. Epcot Character Spot
We love the addition of Inside Out's Joy and Sadness to the Character Spot along with Baymax. Take time to look at all the details around the Meet and Greet area which bring these animated characters to life.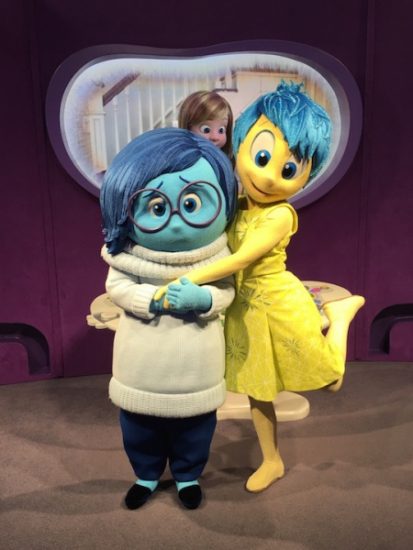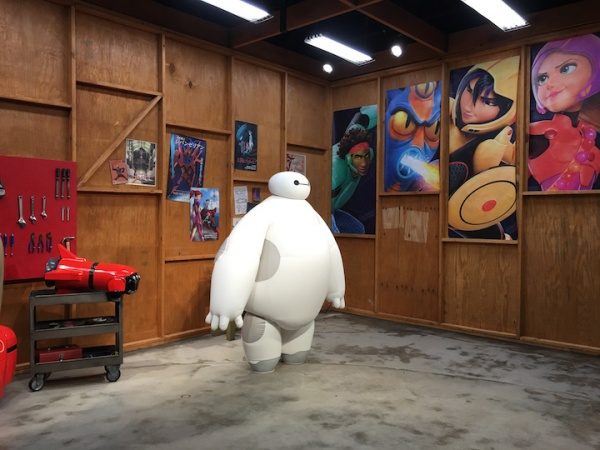 #5. Kidcot Fun Stops – Have Passport Will Travel!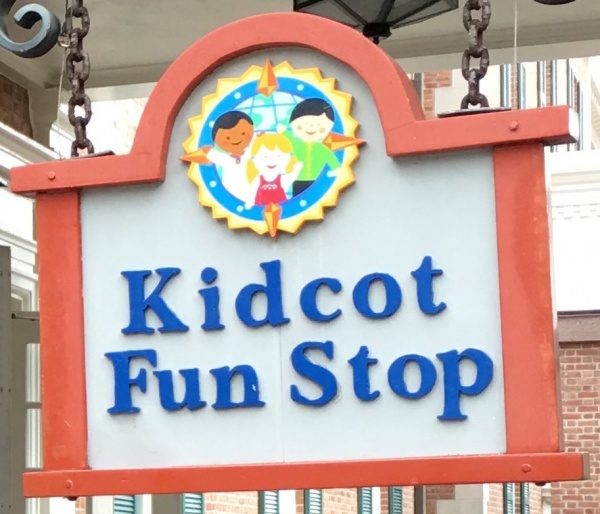 While this is not new to Epcot, this was the first trip when we made time to experience these craft stops. Our kids had the best time exploring the Pavilions looking for the Kidcot Fun Stops. We turned it into a geography and cultural adventure. The wonder found within and behind the walls of each country sparked our children's curiosity and interest. With the World Showcase highlighting eleven countries, it is a great opportunity to celebrate and learn from the representatives located in the country's pavilions. Experience authentic cuisine, entertainment and architecture.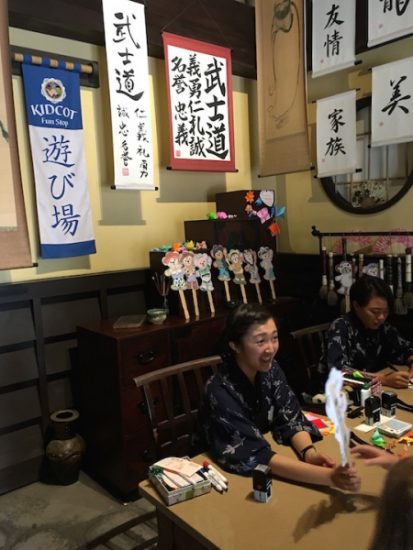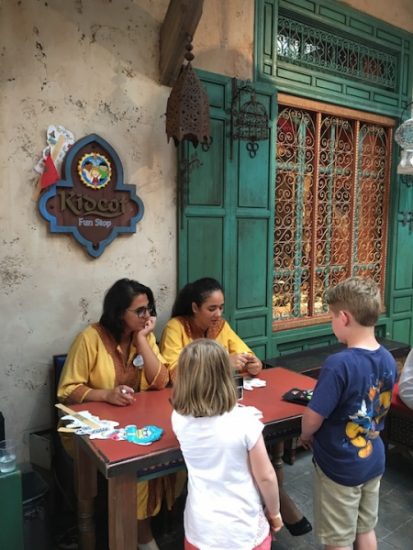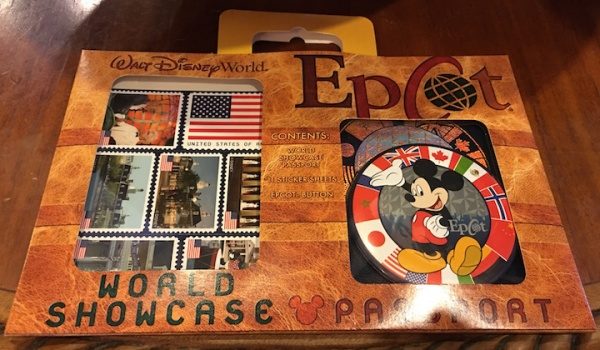 We fell in love with Epcot again! There wasn't a festival going on or a special event that brought us to Epcot this time. It was a "regular day" and yet we found ourselves enjoying a full day at Epcot with our entire family from the youngest at 4 years old to Grandma.
While these Top 5 Experiences were the highlights from this trip, the classic Epcot attractions are still favorites that made it a memorable day at Epcot:
So the next time you are planning a trip to Walt Disney World, make time for Epcot! Take in your favorite attraction whether new or a classic. Meet some of your favorite characters. Immerse yourself in each country's culture through its pavilions, art, shopping, culinary delights & detail around every corner. Talk to the Cast Members and representatives in each country. Ask them about their country, their home. While the energy around Epcot comes alive during its Annual Events, we had a new excitement for this Theme Park after visiting during an off-peak time. We fell in love with Epcot again. It is an adventure for all ages. Come experience it for yourself!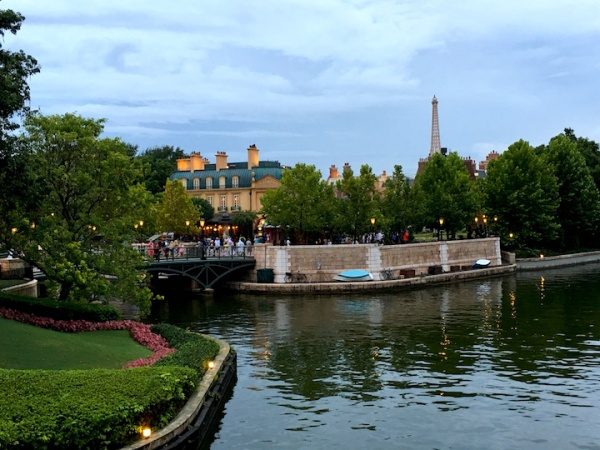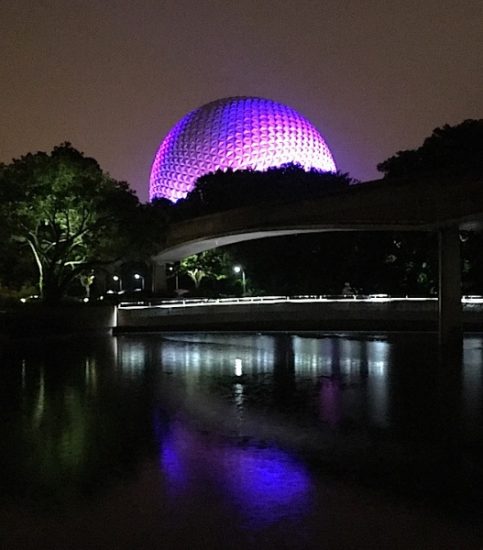 Similar Posts: