What better than to have a lot of laughs while enjoying some great entertainment, and all for free! I highly recommend an evening spent with Yehaa Bob to achieve those goals, and I'll guarantee you'll leave with a smile on your face!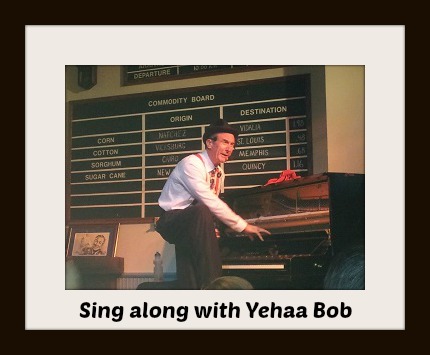 Yehaa Bob (Bob Jackson) has been performing in the River Roost Lounge at Disney's Port Orleans-Riverside since 1997 and is always a crowd favorite. You can see him Wednesday through Saturday between 8:30pm and 12:00am. Come early, though, or you won't get a table as it's a small area and it does fill up quickly. Tables will open up after his first set, so if you come later you may find a table then if you can't get there early. You can also arrive early and get a few appetizers and drinks to enjoy during the evening, but you aren't required to purchase anything. Be considerate of the Cast Members that work there, though, since purchases are appreciated. Yehaa Bob does make his way around the room prior to the show, so if you're there by 8:00pm you should get a table and also have the opportunity to visit with him for a few minutes. He's amazing with remembering names and little tidbits you share with him and will call on people by name during his show. Anyone that has been once will definitely go again. Yehaa Bob has a very faithful following. For many, a trip to Walt Disney World isn't complete without seeing him. Here's some of his faithful fans. Thanks to Maureen Danforth for sharing some of her photos.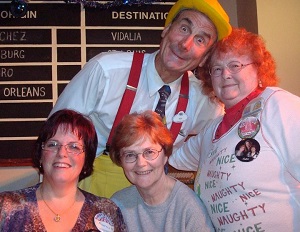 His show is for the entire family, and you'll hear a variety of music that all ages will recognize. He makes his piano rock (literally) while belting out tune after tune. He stands and he sits and he stands on, all the while playing expertly and singing with a great voice. You'll hear country, rock, ragtime, cartoons, commercials—no music is off limits. Yehaa Bob will pull people out of the audience and next thing you know you're singing to YMCA, joining in a conga line or kicking your feet like the Rockettes. He's always happy to pose for a picture and give an autograph between sets.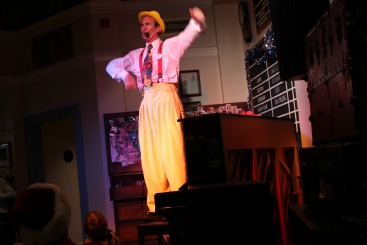 Bob was awarded the Walt Disney Legacy Award which is the highest award given to Cast Members that keep the Magic alive. He not only performs at Port Orleans-Riverside but also does private parties, entertains children, plays at church, plays at House of Blues and is a large supporter of Give Kids the World, so you can see him performing all over the Orlando area in some form or other. He plays and writes daily but still has time to give to make a lot of people smile.
So next time you're in the Orlando area, check out Yehaa Bob. You'll be glad you did!
Similar Posts: