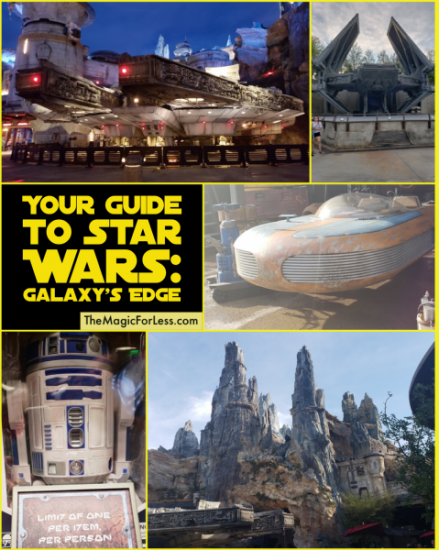 Star Wars fans are celebrating the opening of Star Wars: Galaxy's Edge on both coasts!  Galaxy's Edge has been open at the Disneyland Park for a few months now and guest feedback has been fantastic.  Walt Disney World-goers are anxiously awaiting the official opening at Disney's Hollywood Studios on Thursday, August 29, 2019.  Cast previews are taking place and the feedback is equally positive about the Orlando version of Galaxy's Edge.  With two enormous new lands at both Disney destinations offering unique experiences, character interaction, menus, and attractions, I've put together a list of resources, so you know exactly what to expect during your next visit so read on for Your Complete Guide to Star Wars: Galaxy's Edge!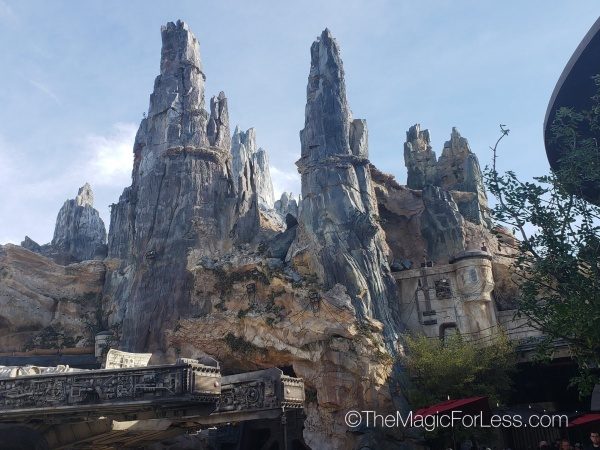 Our fan-site, TheMouseForLess.com, has several blog posts and informational pages that will explain what you can wear, where you can buy blue milk, and how to go about building your own droid!  You may be wondering if you can wear costumes, or how tall you must be to pilot the Millennium Falcon, and we have compiled all that information for you.
First off, Galaxy's Edge is where you cross over into another galaxy to the planet Batuu.  Batuu's largest settlement is known as Black Spire Outpost, where you'll find members of the First Order along with smugglers, villagers, and possibly those associated with the Resistance.
Not sure how to navigate another galaxy?  Here's the best place to get started: Star Wars: Galaxy's Edge Guide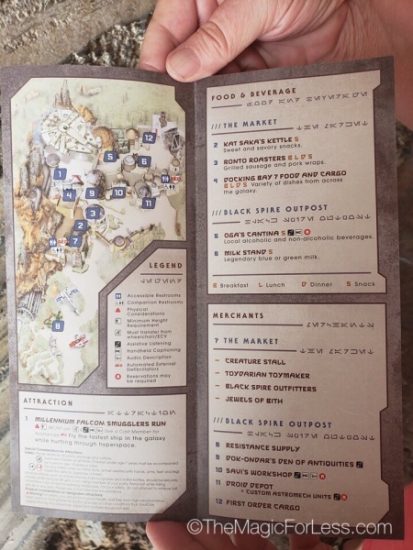 Dining
Dining in Galaxy's Edge will be like no other experience.  You can try the infamous Blue Milk seen in Star Wars Episode IV: A New Hope, or maybe something specific to Batuu like a Ronto Wrap?  We've got the menus so you can plan ahead!  Reservations are now being accepted at Disneyland for Oga's Cantina (read here) as well as Hollywood Studios (read here).
Since you may be eager to get to Batuu (and it will be open early!), it'll be good to know that there are breakfast items available!
Breakfast Items Available for Star Wars: Galaxy's Edge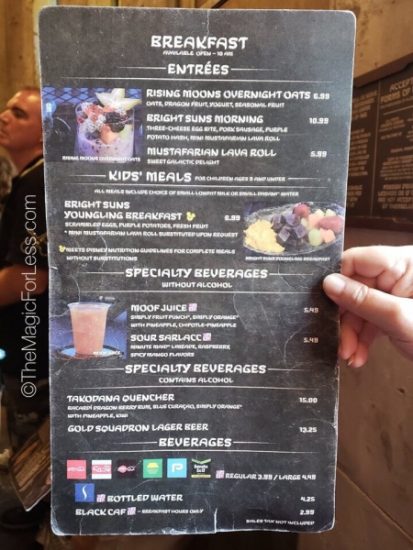 Disneyland Menus
Oga's Cantina – Lounge
Kat Saka's Kettle – Quick Service
The Milk Stand – Quick Service
Ronto Roasters – Quick Service
Docking Bay 7 – Quick Service
Walt Disney World Menus
Docking Bay 7 – Quick Service
Kat Saka's Kettle – Quick Service
The Milk Stand – Quick Service
Oga's Cantina – Lounge
Ronto Roasters – Quick Service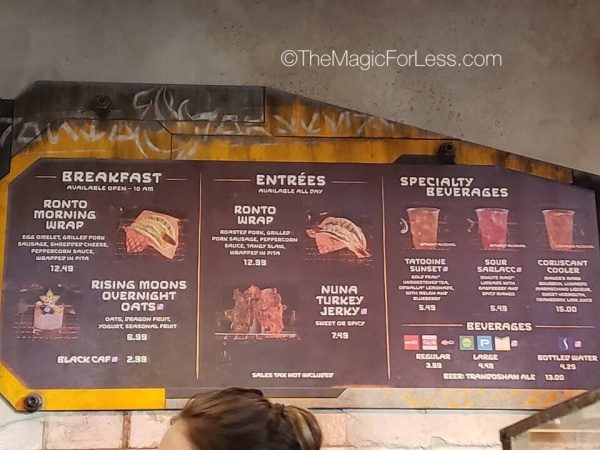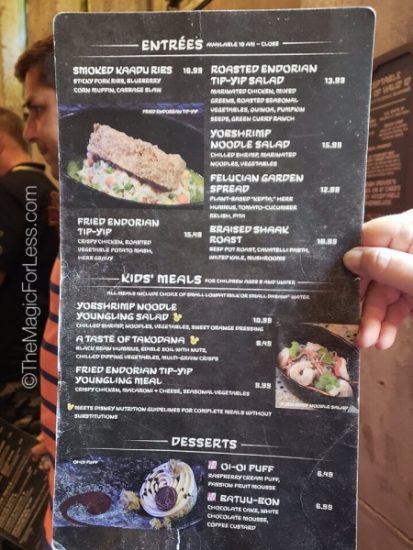 Playing in Galaxy's Edge
Don't miss out on the fun!  There will be special experiences for those downloading and playing with the Disney Parks App on Planet Batuu!
Star Wars: Galaxy's Edge to Use Play Disney Parks App for Additional Fun 
Character Meets & Experiences
Want to meet your favorite characters?  There will be opportunities for both formal and informal meets through Disneyland and Hollywood Studios.
Darth Vader Meet and Greet Coming to Disney's Hollywood Studios
Shopping
There are some seriously cool items to be purchases in Batuu, but they'll come at a price and you'll need a reservation!  What Padawan doesn't want to build his/her own lightsaber?  You'll want to note that the lightsabers cost $199 and are non-refundable. Customized droids can be designed and purchased for $99.   There are some recommendations and guidelines for both of these experiences.  Check out the details of what's offered and how to make a reservation!
How to Build a Droid in Star Wars: Galaxy's Edge
How To Build a Lightsaber in Star Wars: Galaxy's Edge
Reservations Can Now Be Made at Select Star Wars: Galaxy's Edge Experiences in Walt Disney World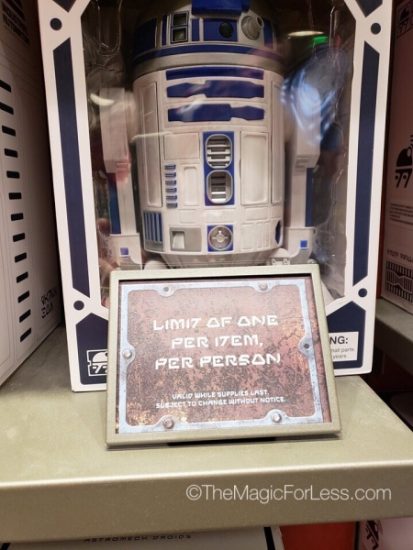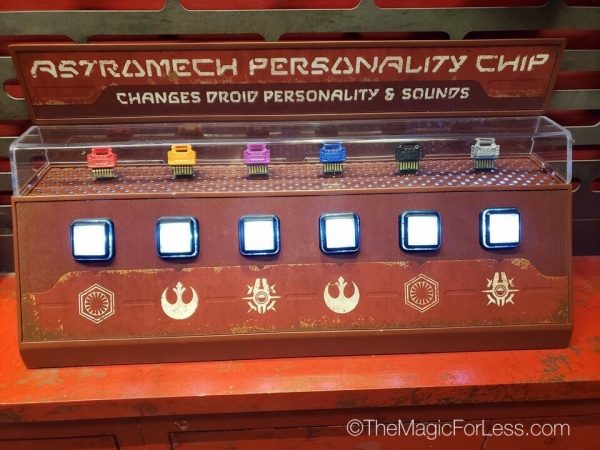 Costumes
You may have a full on stormtrooper costume at home, but you'll want to read the guidelines of what you can wear to the parks.
The Dos and Don'ts of What You Can Wear in Star Wars: Galaxy's Edge
Attractions
"Chewie, we're going home!"  This is it!  We can finally have the same experience as our beloved characters– a ride in the Millennium Falcon!  The first new attraction to open in Galaxy's Edge is Smuggler's Run: Millennium Falcon and you may be able to pilot this ship!  Rise of the Resistance will open December 5,, 2019 at Walt Disney World and January 17, 2020 at Disneyland.  Guest can still get some Star Wars love outside of Galaxy's Edge, riding Star Tours or participate in the Jedi Training.
Star Tours – The Adventures Continue
Opening Dates Announced for Star Wars: Rise of the Resistance
Height Requirements at Walt Disney World Park Attractions
Height Restrictions at Disneyland Attractions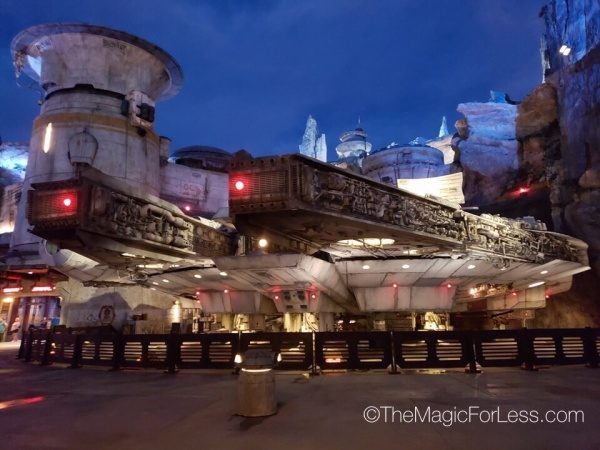 When to go
Disneyland Park has seen surprisingly low crowds since the opening of Galaxy's Edge, but we're not sure how things will go at Walt Disney World.  Currently, we only know that there will be Extra, Extra Magic Hours for two months where resort guests can enter Disney's Hollywood Studios at 6:00 am.  We're all anxiously awaiting news of what opening week (and even after) will bring!
Annual Passholders Will Be Able to Preview Star Wars: Galaxy's Edge at Walt Disney World
Walt Disney World Resort to Introduce Extra, Extra Magic Hours
Are you ready?  When will you visit Batuu?  I can help you book a vacation to this far a way galaxy – contact me here.  
Similar Posts: