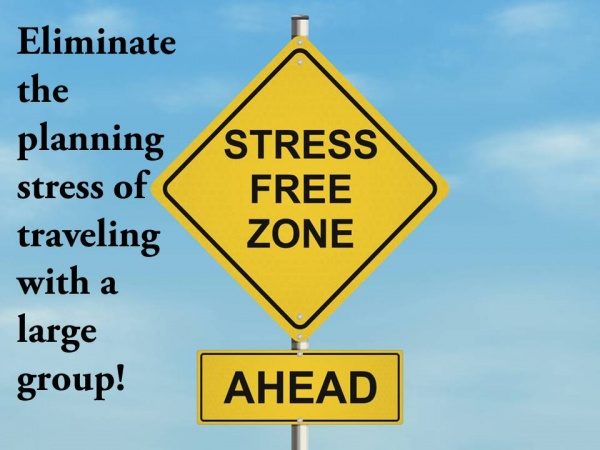 Traveling with a group, whether it be friends and their families or a vacation with extended family, can be stressful. But I am here to share some tried and true ways to help eliminate the headaches of coordinating a larger number of people and put the fun back in your vacation planning!
Step 1: Nominate, elect, or draw straws to select a leader or point person for the group.  This doesn't mean all of the planning responsibility falls to this one individual (or that they are in charge of everyone).  Instead this person acts as the coordinator to collect and compile everyone's wishes and preferences to ensure everyone is heard and details don't get lost in the shuffle.
Step 2: Use a travel agent that specializes in your particular vacation or destination.  This recommendation holds true even if you aren't traveling with a larger group but having the experience and guidance of a qualified travel planner can be invaluable for ensuring a large group trip is a success.  For any Disney destination, any cruise line, Adventures by Disney, or many international destinations The Magic for Less Travel is a great place to start.  Simply request a free, no obligation quote and you will be paired with an experienced travel professional who will use their knowledge to help you book and plan a fantastic vacation.
Step 3: Work smarter not harder by utilizing technology!  Google has a variety of applications that make sharing information within a group quick and easy.  My favorite for travel planning is Google forms.  Google forms allows you to create questionnaires that can be easily shared with everyone in the travel party and their responses are compiled into a spreadsheet which you can then sort or arrange however you need.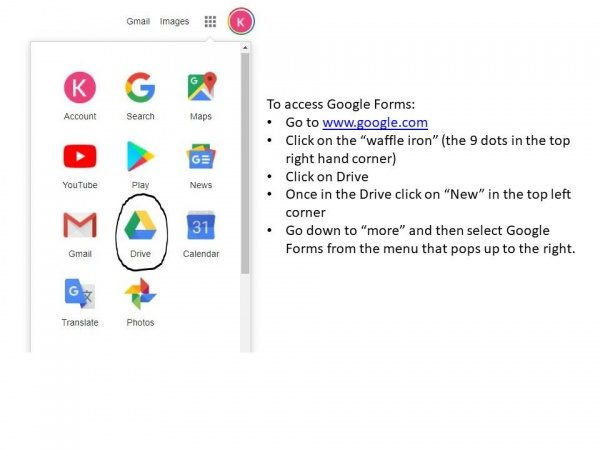 For example, if you are taking a group trip to Walt Disney World and need to decide on dining reservations simply create a survey for everyone to complete.  Your initial questionnaire could ask for each person or family's input on which park to visit each day.  Then from there you could create a follow up that asks things such as:
Top three choices for character meals. In this case I would list all of the available character meal options to keep it simple. The Disney dining page on The Mouse for Less is a great resource for meal planning.
If they prefer dining locations only within the parks or if they are open to leaving the parks to dine at one of the resorts or Disney Springs.
If they prefer to always dine as a group or if they would like to split up into smaller groups for some meals.
If they prefer breakfast, lunch or dinner for a character dining experience
What time they would ideally like to eat breakfast, lunch, and dinner
Which country would be their preference for dining in Epcot.
Food allergies that need to be noted on the reservation
Any types of food they would prefer to avoid
From this initial survey you can narrow down restaurant options that best meet the desires of the group and create a follow up questionnaire to help nail down specific locations and desired times or days to dine at each.
Similar Posts: