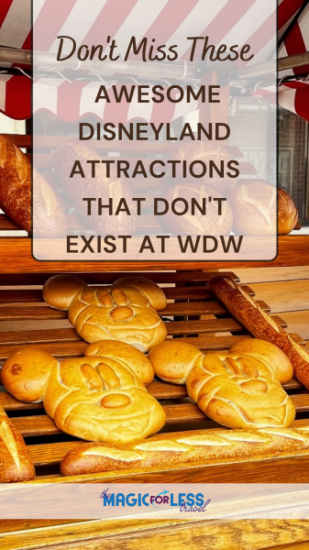 Walt Disney World is truly magical, indeed. So much so that it's known as The Most Magical Place on Earth. Think you've seen it all?  Hold on a second! Don't discount the magic to be found on the west coast. The Happiest Place on Earth has SO much to offer. Here are 10 AWESOME Disneyland attractions that don't exist at Walt Disney World.
Walt Disney's Apartment – Above the Town Square Fire Station, Disneyland Park
The apartment was originally built as a base for Walt to oversee both the park construction and The Lady and The Tramp production, rest, and avoid a long commute more easily. After the opening of Disneyland in 1955, Walt's family often stayed there, too. Easily missed by the casual parkgoer, the apartment remains iconic to true fans. Look up and to the left when you enter Main Street USA, and you'll see that the light in the window remains on as a nostalgic reminder.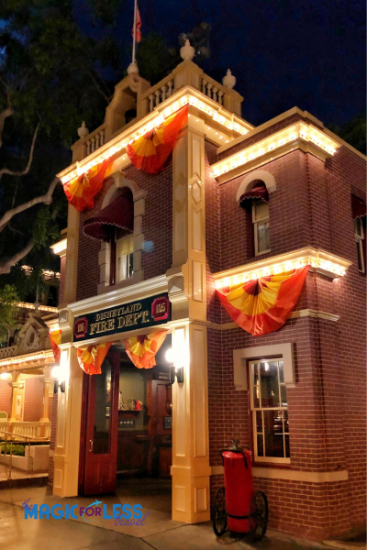 Matterhorn Bobsleds – Fantasyland, Disneyland Park
Disneyland's first rollercoaster was also the world's first tubular steel continuous-track coaster. It was originally designed in such a manner to hide the main supporting pylon of the now-defunct Skyway. Matterhorn Bobsleds is two coasters intertwined that race around and down the mountain in bobsled fashion. Be sure to wave 'Hello' to Harold, the resident animatronic abominable snowman and grab a Matterhorn Macaroon at the Jolly Holiday Cafe to celebrate afterwards.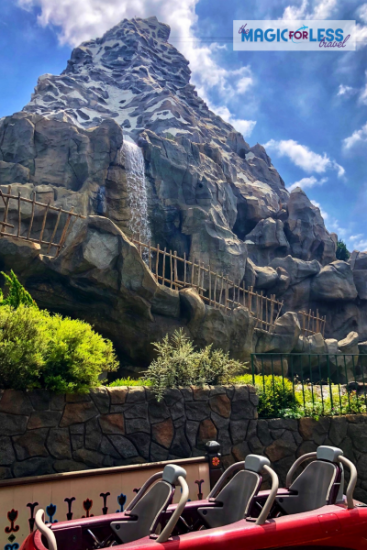 Cars Land – Disney California Adventure
Even if you're not 5 years old or a big fan of the movies, prepare to be wowed. Cars Land got it right in the 'immersion' department – and then some! Look closely, are those flowers made from car parts? Of its three adorable rides, the flagship at Cars Land is Radiator Springs Racers, and it may be one of the BEST Disneyland attractions of all. Plan to spend some time in this amazing land, you'll be glad you did.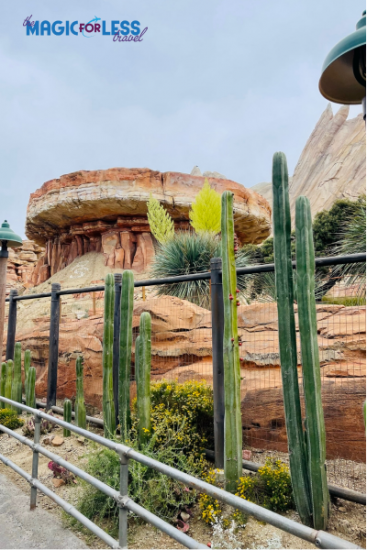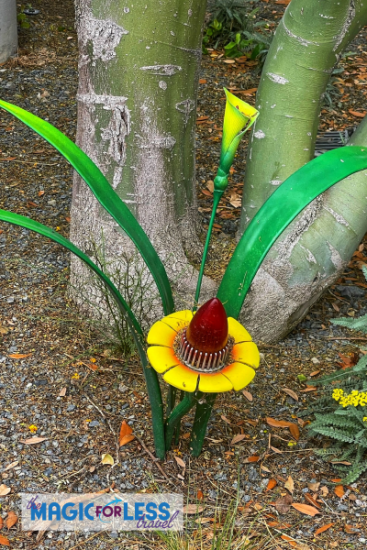 Avengers Campus – Disney California Adventure
Disneyland's new hotness, Avengers Campus is where you'll want to assemble to get in on the action. Enter the Collector's fortress and help Rocket attempt to free the team on Guardians of the Galaxy: Mission Breakout. Then use your Spidey-senses to catch the spider-bots that threaten to overrun the Campus on Webslingers: A Spider-Man Adventure, a super fun, interactive competition-style ride.
Of course, no visit to Avengers Campus is complete without a stop at Pym's Test Kitchen for a GIANT pretzel and a swig of the gamma-ray-green Pingo Doce soda. Grab your snacks and head over to the Amazing Spiderman! Stunt Show where you can see Spidey hang, tumble, spin and more. You may not believe your eyes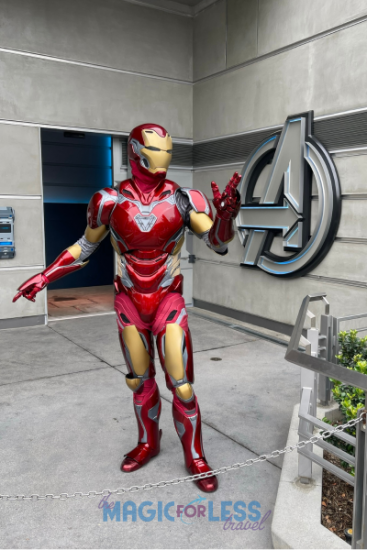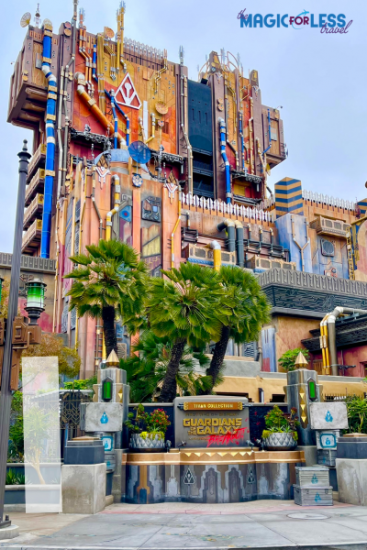 The Bakery Tour, hosted by Boudin Bakery – Pacific Wharf, Disney California Adventure
While its more 'short walk-through' than actual tour, this is a unique attraction and worth a look. Duck into the small but working replica of the famous San Francisco bakery where you'll see – and hear about – how the glorious sourdough has been mixed, proofed, formed, and baked since 1849. Did I mention they offer samples as you enter? And, if that's not enough, pop into the Pacific Wharf Cafe for lunch, featuring the delicious bread in sandwiches and, my favorite, as salad and soup bowls. Or (and?) pick up a fresh loaf to take back to your room for later! They're inexpensive and available as standard shaped loaves and, you guessed it, a Mickey-shaped version.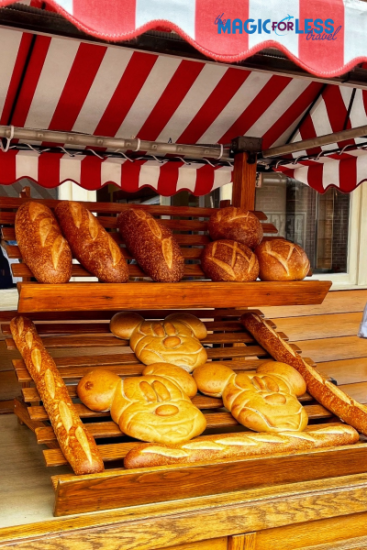 Pixar Pal-A-Round – Pixar Promenade Neighborhood, Disney California Adventure
At first glance, this 150-foot-tall ride may appear to just be a very colorful Ferris wheel. But don't be fooled. This is not your momma's Ferris wheel! Dubbed an 'eccentric wheel', this beauty has 24 gondolas, 8 of which are stationary and 16 that, well, aren't. The 16 non-stationary gondolas are on a track that allows them to not only sway like a normal cabin, but to move inward and outward as the wheel rotates. This makes for a unique and exciting ride, indeed!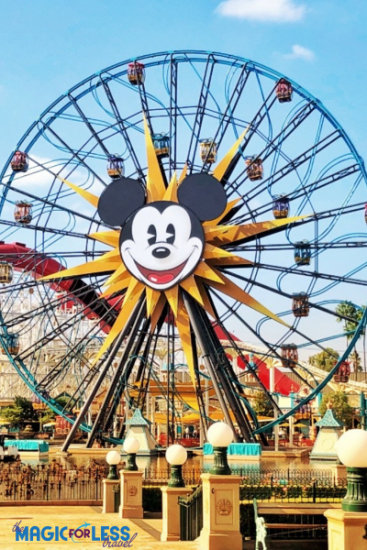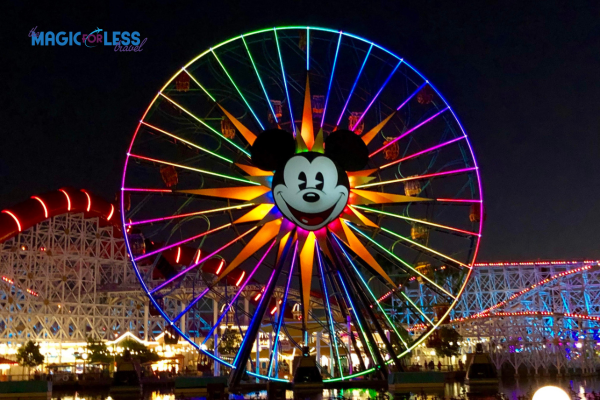 World of Color – Lagoon at Paradise Bay, Disney California Adventure
Arguably the most beautiful of all Disneyland attractions. Perhaps even the best nighttime show ever created by Disney. World of Color incorporates over 1200 dancing, musical fountains shooting water up to 200 feet into the air. Add to that a whole lot of fire, lasers, lights and fog with high-definition projections onto the mist screens. And it's all fully choreographed to a beautiful score performed by the London Symphony Orchestra and Nashville Choir. THIS is the perfect end to any day.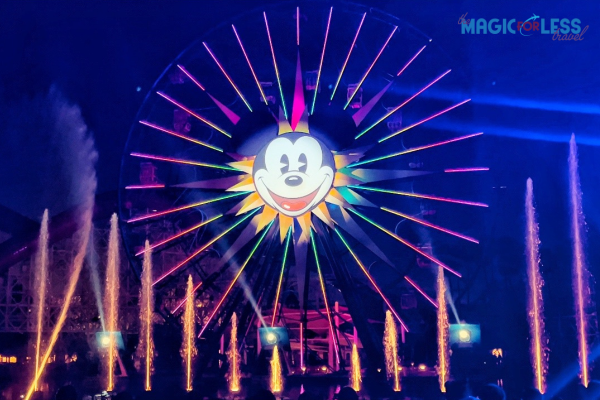 Haunted Mansion Holiday – New Orleans Square, Disneyland Park
This one should come with an asterisk because you can only see it about 4 months of the year, from September to early January. But I assure you, it's SO worth it! This seasonal layover seamlessly blends the resident Grim Grinning Ghosts with the characters from Tim Burton's The Nightmare Before Christmas in a retelling of the time that Jack Skellington, aka Sandy Claws, visited the Haunted Mansion one year on Christmas Eve. It is truly stunning from the time you enter the queue to when you are bid farewell by Sally herself.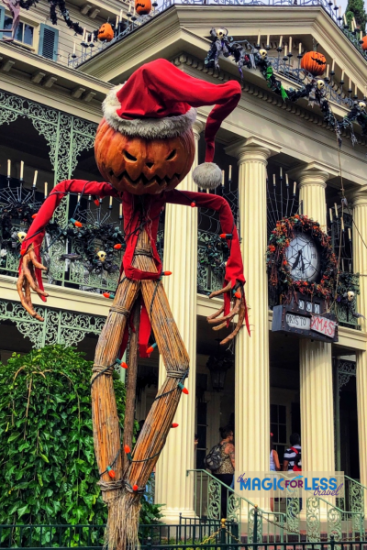 Davy Crockett's Explorer Canoes – Critter Country, Disneyland Park
As one of Disneyland's oldest attractions, Davy Crockett's Explorer Canoes invites guests to paddle their way down the Rivers of America. In real canoes! Not on a track and not motorized. Just good ole paddle power of the 20 passengers and 2 guides. And life jackets are available, but not required for adults. You know in case the canoe capsizes… Can you guess why this was removed from WDW in 1994?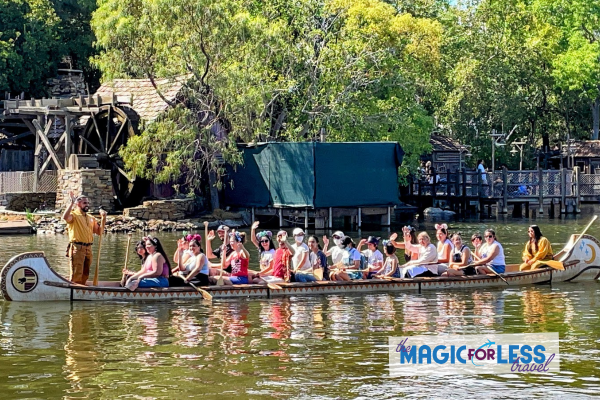 Fantasyland Grand Slam – Fantasyland, Disneyland Park
Ok, I admit, I made that name up. But there's just too much goodness here to cut out any of these Disneyland attractions! And this is merely the beginning. This list barely scratches the surface of the unique findings at Disneyland.
Nothing says 'Classic Disney' like a dark ride. But what is that, exactly? A dark ride is where light, color, and sound are used to fully immerse the rider into the story.
Here are 4 perfect dark rides at Disneyland that embody everything we've come to love about Disney storytelling:
Celebrate your 'Very Merry Un-Birthday' on Alice in Wonderland as you weave through Wonderland, both inside and out!
Snow White's Enchanted Wish was recently re-imagined (from Snow White's Scary Adventure) to be a bit less frightening for little ones. And bigger one. Heck, it scared me!
Join the puppet who wants to be a real boy on Pinocchio's Daring Journey as we see why telling the truth is always the best choice.
An opening day classic, Toad's Wild Ride is the definition of iconic. This story takes you to H-E-double hockey stick and back!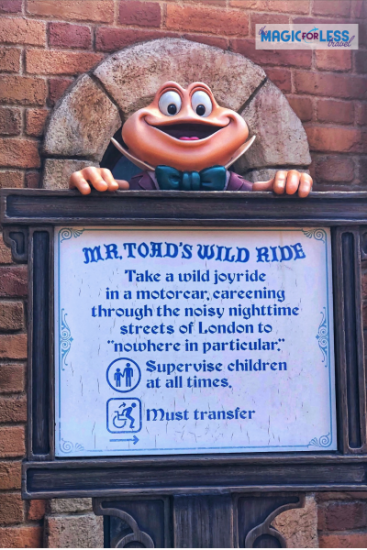 As you can see, Disneyland is MUCH more than the older, quieter, west-coast sibling to WDW.  It has a ton of unique attractions that you simply need to see for yourself. Which of these Disneyland attractions would you head to first?
Similar Posts: