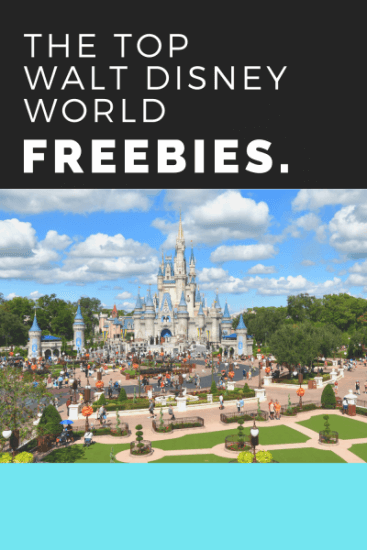 You've saved weeks, months or even years for your Walt Disney World vacation, so why not take advantage of these Walt Disney World FREEBIES!
Cost of Your Vacation
Above all, there are three Walt Disney World FREEBIES that have a pretty significant impact on the cost of your vacation.
Water
The first one is water. Yep!  Free water is available all over Walt Disney World property. Simply go up to a quick service restaurant and ask for a free cup of water and the cast member will happily oblige. The best part is considering that a bottle of Dasani costs $3.50, a family of four could save almost $100 on a week-long vacation!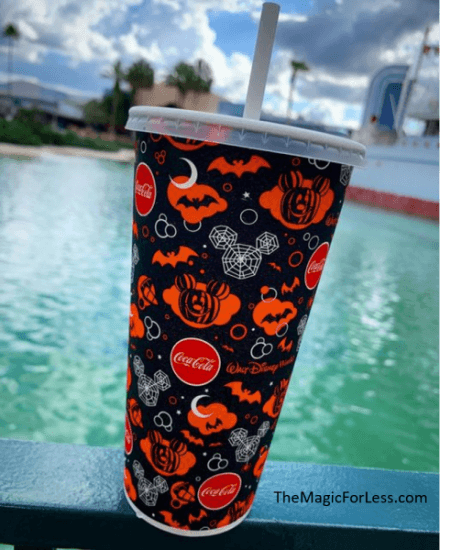 Onsite Transportation
Walt Disney World also offers free Transportation. There is free transportation on property via bus, boat, monorail, and Skyliner. Considering that the average cost of an Uber ride on property is $15, these savings can really add up!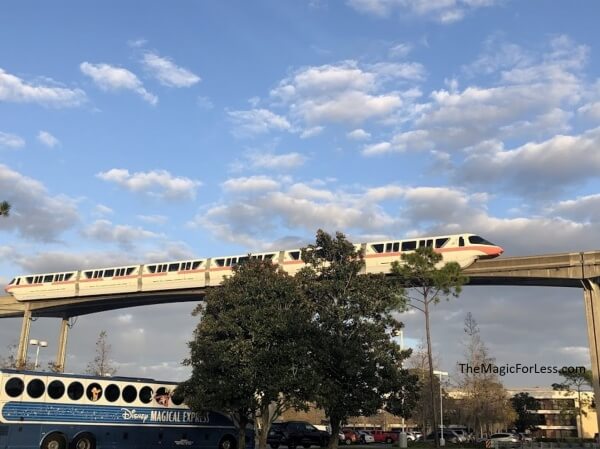 Admission for Children Under 3
What's the best freebie of all? Children two and under are free, so if you take a child  before their third birthday you can save more than $400 for a 5 day ticket!!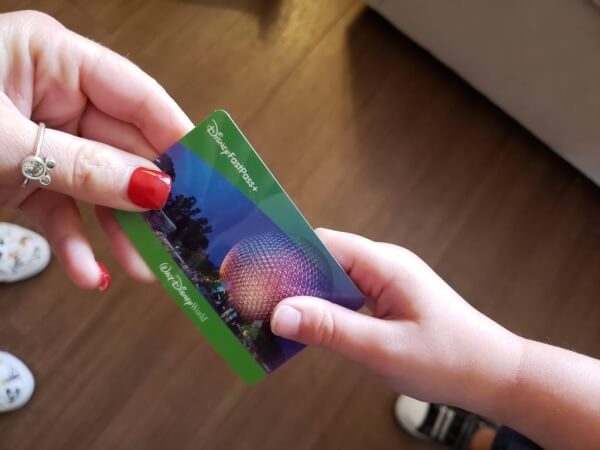 Freebies at the Resorts 
While there are no shortage of activities at Walt Disney World, it gets better! Here are some Walt Disney World FREEBIES that can give you a nice break from the theme parks!
Movies Under the Stars 
Sometimes it is fun to spend an evening watching old and new Disney movies on the grass at your resort with Movies Under the Stars! Each resort shows different movies several nights per week. Don't worry about the weather because if it rains they often move the movie inside.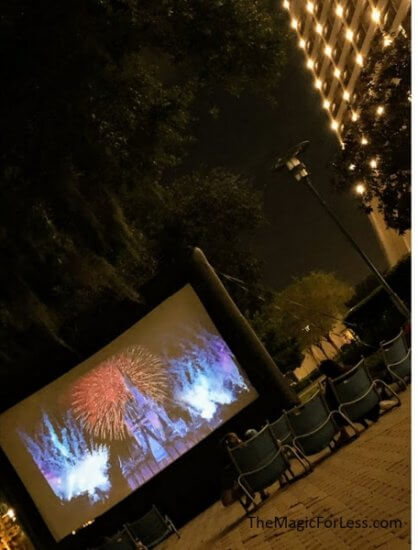 Recreational Games 
The villa resorts offer many complementary recreation activities in their community halls? Be sure to stop by and see what activities they have to offer!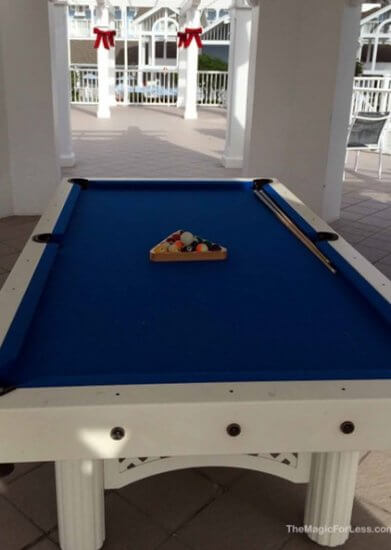 Hidden Mickey Hunt
You can get a fun self-guided tour of Wilderness Lodge while searching for Hidden Mickey's! Simply ask at the front desk for the Hidden Mickey Scavenger Hunt. Who knows, you may get a surprise for completing it!  Be sure to ask at the front desk of your resort too – there are always new hunts!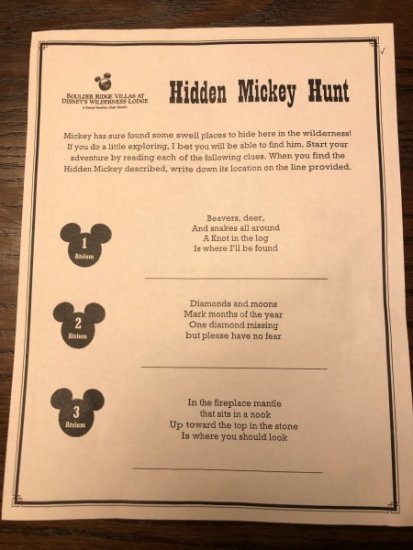 Animal Watching 
Be sure to take time to View the animals at Animal Kingdom Lodge Resort. Is it dark out? Don't worry. Simply, stop by the front desk and ask for complementary night vision goggles so you can watch the animals at night.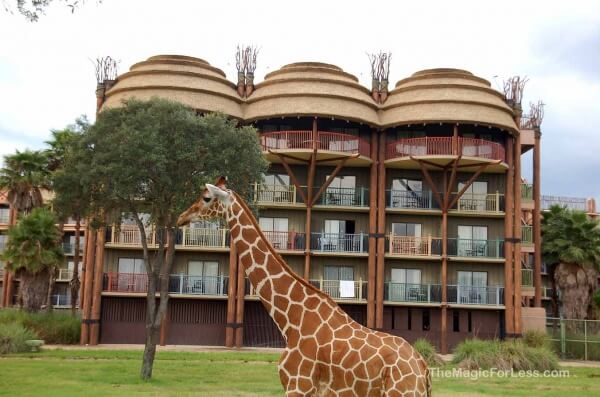 Tour the Tri-Circle D Ranch
Head over to Fort Wilderness Campground and tour Tour Tri-Circle-D Ranch.  The recently redone stables give you a chance to see a variety of horses, historical facts and blacksmiths.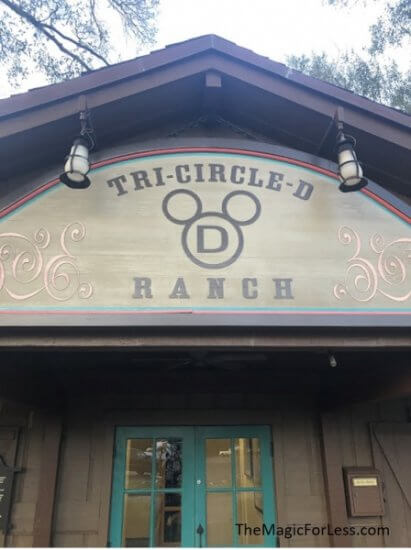 Freebies at the Theme Parks 
Become an official Wilderness Explorer like Doug in the movie UP! by collecting badges by completing a series of fun nature challenges all around Animal Kingdom Theme Park!
Take the train to Rafiki's Planet Watch at Animal Kingdom Park so that you can learn how to draw some of your favorite Disney characters. The Animation Experience at Conservation Station is a 30 minute interactive class taught by a Disney animator!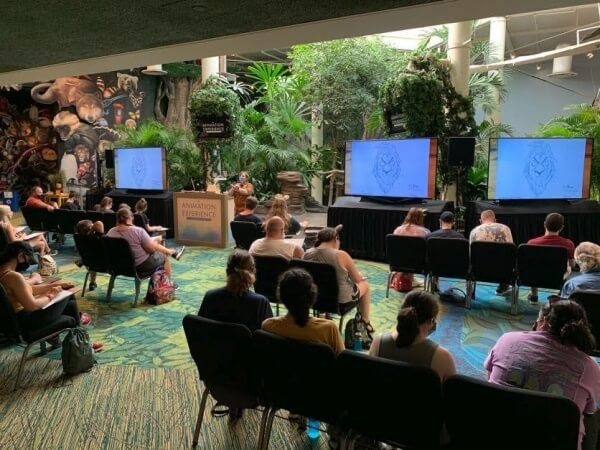 Learn about each country in Epcot's World Showcase by collecting activity cards at each country! You may meet Cast Members from that country, learn something about the country or learn to say something in the national language.
Visit this location in Epcot for FREE Coca-Cola samples from around the world!
Free Souvenirs
Don't forget to enjoy some souvenir Walt Disney World FREEBIES!
Celebration Buttons
If you're celebrating something be sure to pick up a complementary Celebration button! These buttons may get you some special attention or even additional FREEBIES!
Stickers
Cast Members are often handing out free stickers!
Transportation Cards 
Transportation operators have complementary Transportation Cards.  There are 27 collectable cards so be sure to ask your monorail pilot, bus drivers, and boat captains!
Resort Themed Souvenirs
Stop by the front desk of your resort and see if they offer any freebies. We've gotten leis at Polynesian or shell necklaces and balloon animals at Old Key West!
With FREEBIES like these be sure take advantage of them to slow down and enjoy some of the other things Walt Disney World has to offer without breaking the bank!
Similar Posts: