When is the best time to visit Walt Disney World?
This is the most popular question we hear.  And the answer differs since many people qualify "best" differently.  But we have 10 Reasons why you should visit Walt Disney World in the summer.
10 Reasons Why Summer is the Time To Visit Walt Disney World
Everyone knows why people avoid travel to Walt Disney World in the summer….HEAT, but do you know there are so many reasons why visiting in the summer is a wonderful idea?  Keep reading- these are in no particular order.
1. Crowd Levels
Summer used to be a very busy time to visit Walt Disney World, but now many school schedules and work schedules have changed resulting in lower crowds.
2. Longer Days 
There are more hours of daylight to enjoy in the summertime, and the hours at Disney parks tend to be increased as well. This makes for more time to experience attractions, resort pools, dining, and more!  It is also easier to get up earlier and stay up later when there are more daylight hours!
3. Fewer Refurbishments 
Most attraction and resort pool refurbishments tend to happen during the cooler winter months, so there should be fewer closures.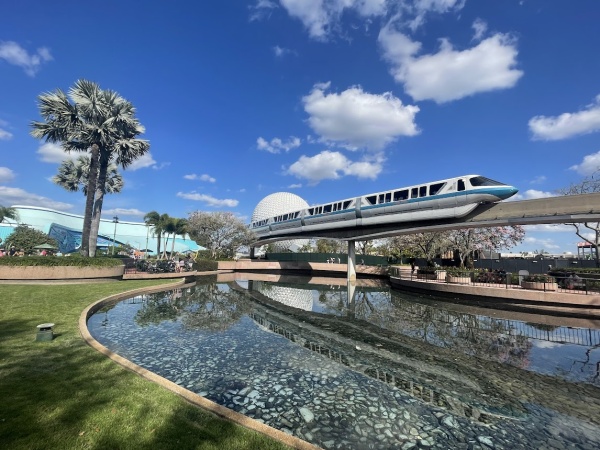 4. No Make-Up Work
If you are traveling with kids and school is not in session, this means you don't have to worry about all of that pesky make-up work from missed school! You also don't have to worry about absences on their report cards!
5. Water Park Fun
Summer is an ideal time to enjoy Typhoon Lagoon or Blizzard Beach! Summer is the perfect time to add these tickets onto your vacation package! Learn more about the fun included at Disney Water Parks.
6. Discounts
Pricing has been lower as Disney has released multiple package, room only, and ticket offers to entice guests to visit during the slower summer months. Check out current Walt Disney World discounts.
7. Availability
As the number of guests visiting is lower, resort and advance dining reservations are more available with a greater selection of times.
8. New Attractions and Offerings
Often Disney will open new attractions and dining options during the summer season. This year, TRON Lightcycle Run has opened with a virtual queue.  Also, Roundup Rodeo BBQ recently opened at Disney's Hollywood Studios and is a fun, new experience for guests.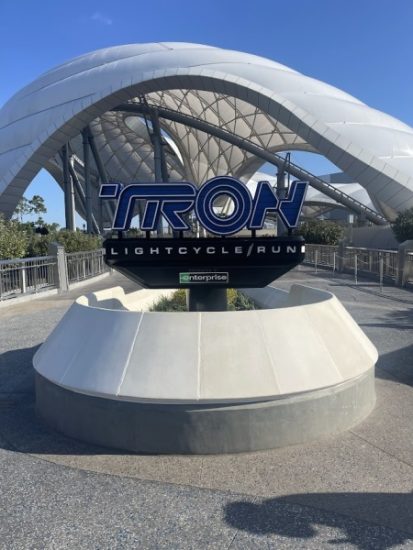 9. Epcot Festivals
Epcot has expanded their festivals in recent years so that much of the summer includes a festival to enjoy. In 2023, Epcot's Flower and Garden Festival includes dates from March 1-July 5.  The Food and Wine Festival runs July 27 – November 18, 2023.  With all the food booths, exhibits, shopping, and entertainment, these festivals add so much to vacations!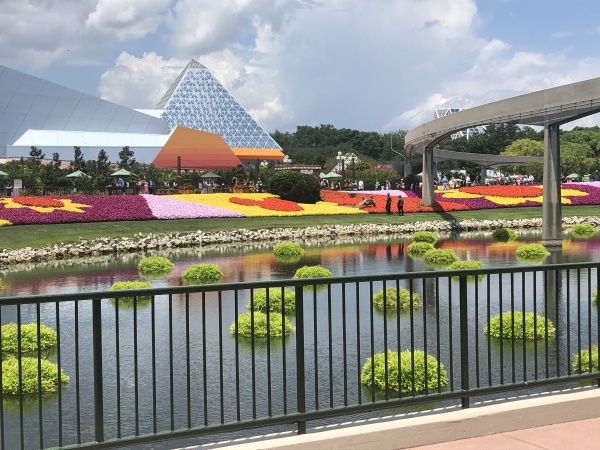 10. Lighter Suitcases
Everyone knows Florida is hot in the summer, therefore you will likely find you are able to pack lightly. Shorts, t-shirts, and rain ponchos take up much less room than the layers winter months require.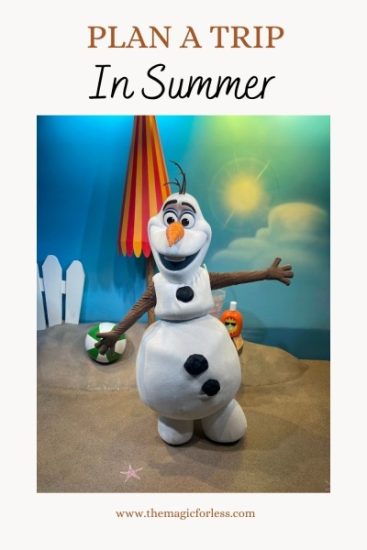 Will you be visiting Walt Disney World this summer?  If so, what are you most looking forward to?  There is still time to plan to visit this summer or even next summer!  Contact your travel agent today or request a no-obligation quote here with  The Magic for Less Travel.
Similar Posts: