It's not too late to plan a Summer 2023 Disneyland Resort vacation! As a vacation enabler I can justify just about any trip easily, but this summer Disneyland Resort has stepped up their game and there are more reasons to visit than ever before!  New night-time shows, new attractions, new restaurants, and a new celebration!  There are also some great new discounts!
Summer 2023 Disneyland Vacation Discounts
Summer discounts might be the best reason to plan that Disneyland Resort Vacation.  Nothing is better than planning a vacation that includes an awesome discount!  A great tip is that summer can bring great pricing at Disneland Resort! Here are some of the discounts that are available now:
Save up to 20% on Sunday to Thursday night stays, from August 1 through September 30, 2023
In addition, California residents, and Disney Visa cardholders have special discounts too!
New Celebration
When you visit Disneyland Resort this summer you will get to enjoy "Disney 100″ celebrating 100 years of Disney!  Sleeping Beauty Castle is all dressed up with platinum banners and bunting to celebrate.  New nighttime spectaculars are themed to the celebration and even more offerings will be popping up throughout the resort during this magical celebration.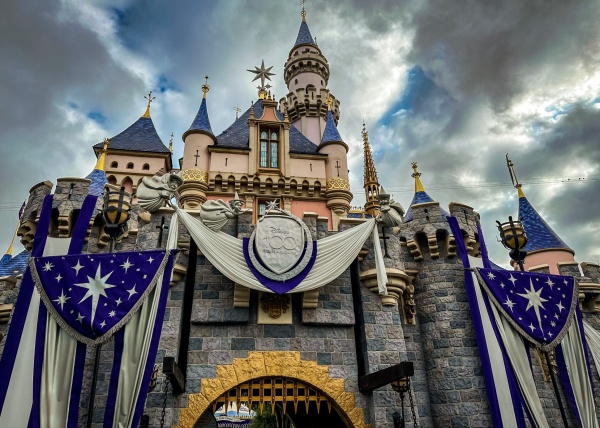 New Guided Tour
For a limited time guests experience the new guided tour – "Celebrating Disney 100 at the Disneyland Resort".  One of the coolest parts of the tour is that you will be able to chat with an animator at Animation Academy and explore DCA and Disneyland Park as a living story.  You'll get to take home a complimentary digital download of your picture in front of Sleeping Beauty Castle all dolled up with Disney100 celebratory decorations, enjoy reserved viewing of the "Magic Happens" parade and more!
New Limited-Time Show
Now Premiering!!! "Rogers: The Musical" – at the Hyperion Theatre in Disney California Adventure Park! This is a brand-new,  production will be performed for a limited-time from June 30 through August 31, 2023.  Watch as select members of the Avengers including Peggy Carter and Nick fury join together to retell the story of Steve Rogers – Captain America in this classic tale of heroes, time travel and romance.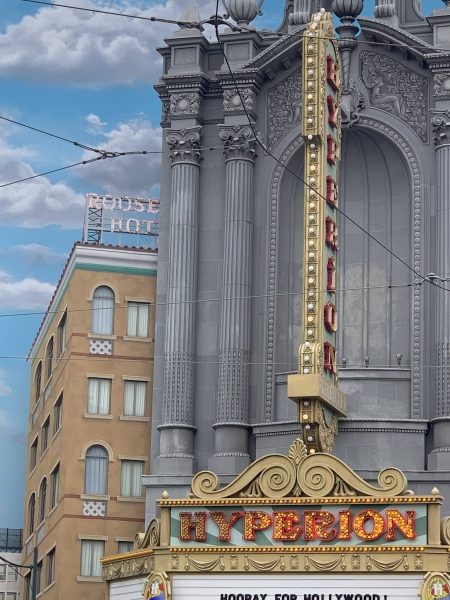 Complimentary PhotoPass Attraction Photos
I love gifts and Disney is giving guests a good one!   As part of the Disney 100 celebration Disney is offering Disneyland Resort guests complimentary Disney PhotoPass digital attraction photos. They can be downloaded from the Disneyland app  throughout the Disney 100 celebration.
New Disneyland Resort Attractions
Mickey's Toontown is back at Disneyland Park and better than ever!  Mickey's Toontown was reimagined to include more open and accessible green spaces for playing, splashing, gathering and even spaces for some quiet time.  CenTOONial park, Goofy's How-To-Play yard and Donald's Duck Pond are ready to be explored in the world of Mickey Mouse and his friends.  Mickey & Minnie's Runaway Railway is now open in Mickey's Toontown and has no height restrictions which makes it perfect for the whole family to travel together through Mickey and Minnie's cartoon world.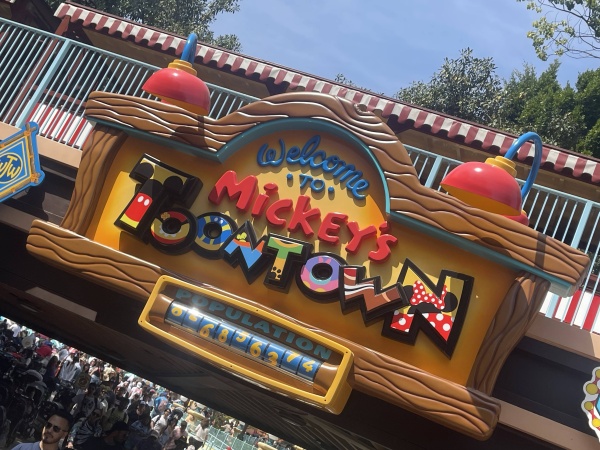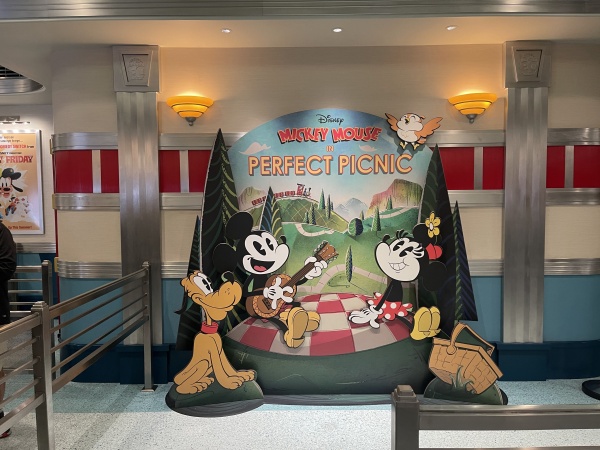 New Disneyland Resort Dining
Disneyland Resort is a foodie's paradise and has always had some of the best dining options but this summer it just keeps getting better!  There are new restaurants, new menus, and new snacks and a reimagined dining marketplace is opening this summer!
Disneyland Park
Two new dining locations can be found in Mickey's Toontown.  First, Daisy is showing off her cooking skills that won Donald's heart at Café Daisy.  Here you can enjoy hot dogs, pizza flops, wraps, specialty sips and more!  Good Boy! Grocers is the grab-and-go spot for some snacks and refreshments to enjoy in CenTOONial park.  You can even create your own Perfect Picnic Basket filled with your families' favorite snacks which is such a fun and yummy idea.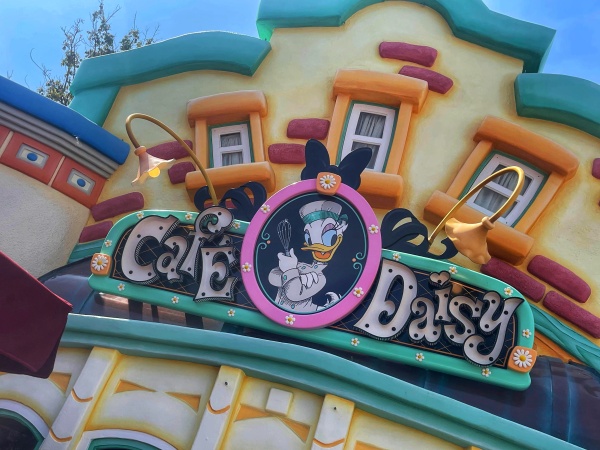 Disney's California Adventure Park
Pacific Wharf, is being transformed into San Fransokyo Square from "Big Hero 6".  Starting in mid-July you will be able to sample selections from Lucky Fortune Cookery and Port of San Fransokyo Cervecería, the tri-cultural beer garden will officially open.  In the weeks following, and through mid-August, you will be able to enjoy the must-eat soups in Boudin Sourdough bread bowls at Aunt Cass Café, cold drinks at Rita's Turbine Blenders along with new menu items at Cocina Cucamonga and Ghiradelli Soda Fountain and Chocolate Keep Shop.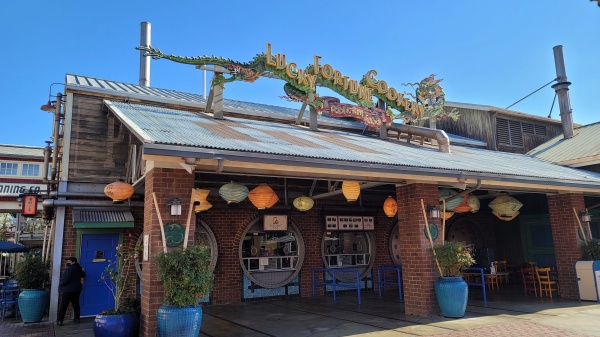 Downtown Disney
Jazz Kitchen Coastal Grill & Patio was formally known as Jack Brennan's Jazz Kitchen but now has a new look, a new name, and a new menu.  Enjoy Lobster & Crawfish sliders, Chile-Spiced Honey Glazed Grilled Salmon, Gumbo LA-LA, and more. Beignets Expressed is a fast, friendly, and fun counter service location featuring mouthwatering traditional and specialty beignets that are dipped, drizzled and sprinkled in extraordinary deliciousness.
Splitsville is getting a lounge!  The Alley will feature games and live music and will be such a great spot to enjoy food and drinks from this fun restaurant.
If you're looking to grab something quick, look no further than Clyde's Hot Chicken! Located at a cart near the Disneyland Monorail you can get Nashville Hot Chicken on a stick.  Don't worry, there are 3 different heat levels to choose from including Hot a Cali – featuring cayenne and habanero spices.
Night Time Parade & Shows
The parks at night always feel more magical and the Disneyland Resort's nighttime entertainment offerings this summer make them even better!
Disneyland Park
"Wonderous Journeys" is Disneyland's nighttime spectacular! This show features projections along Main Street USA and on Sleeping Beauty Castle with fireworks on select nights. Disneyland's parade "Magic Happens" has returned and runs twice daily, but don't sleep on the nighttime showing.  Currently it's the only Disney Parks nighttime parade in the country!
Disney's California Adventure Park
Make sure to see World of Color – ONE at Disney's California Adventure Park. For a limited time this summer you can also catch the new water short, "Elemental Connection" before World of Color – ONE.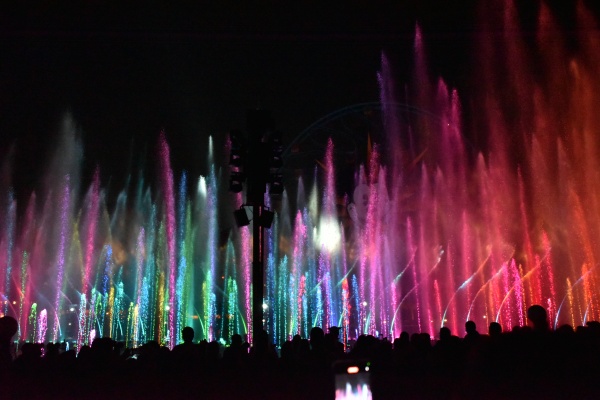 Character Meets
There is nothing  like stumbling upon a Disney character roaming around Disneyland Park and Disney's California Adventure Park.  Keep your eyes open as you explore the parks and experience magical moments with your favorite character.
You can also meet characters at Disneyland Resort that you can't meet at Walt Disney World! Head to Avengers Campus and meet Black Widow, Doctor Strange, the Guardians of the Galaxay, Ant-Man and The Wasp, Heros from Wakanda and Asgard, and Iron Man.  Grab a bite to eat at Goofy's Kitchen or Storyteller's Café for a meal with real character.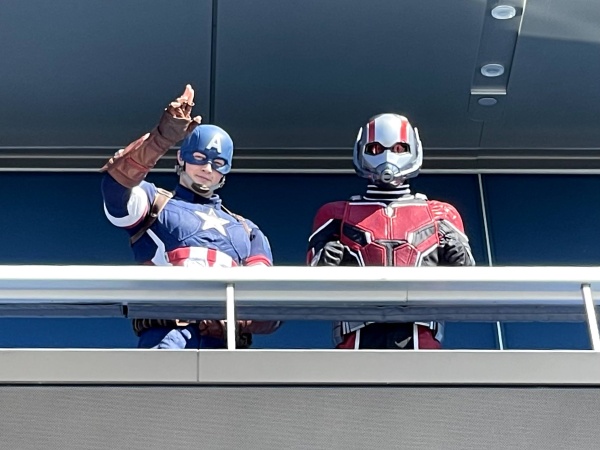 Extended Summer Park Hours
Choosing a summertime Disneyland Resort Vacation means longer park hours that  maximize your time in and out of the parks.  Rope-drop the parks, take an afternoon break by the pool at your resort, then head back out for nighttime magic!  If you aren't a morning person you can sleep in and enjoy the parks later. If you want to hit up both parks in one day there is plenty of time for that, experience one park in the morning and the other in the evening when you add the park hopper option to your ticket.
Even More Extra Time in the Parks
Guests staying at one of the Disneyland Resort hotels can take advantage of Early Entry at Disneyland Park or Disney California Adventure Park.  You will be admitted to the parks 30 minutes early to enjoy selected attractions, dining and shopping locations.    Check out all the attractions you can experience during Early Entry.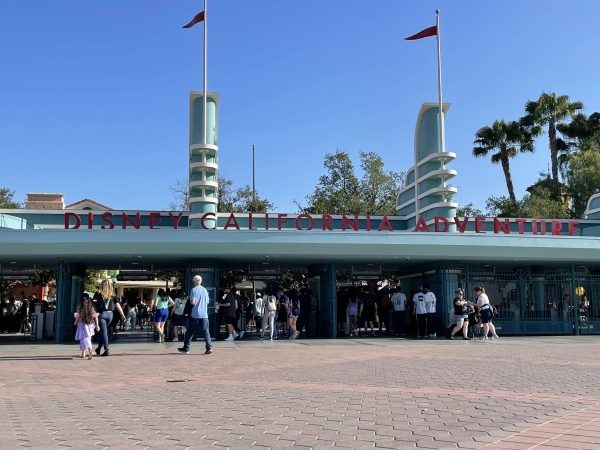 Disneyland Resort Pool Time!
Who doesn't want to hop in a pool during summer?  Disneyland Resort Hotels have amazing pools and can be just as fun as the parks!  You might even catch the summer pool party – Disney Poolside Splash Bash at your resort pool this summer.  Plan a stay at Disney's Grand Californian Hotel & Spa and enjoy one of their three pools. Or enjoy the Monorail Water Slides at Disneyland Hotel.  You will find a pool with plenty of Disney magic and fun no matter which resort you choose.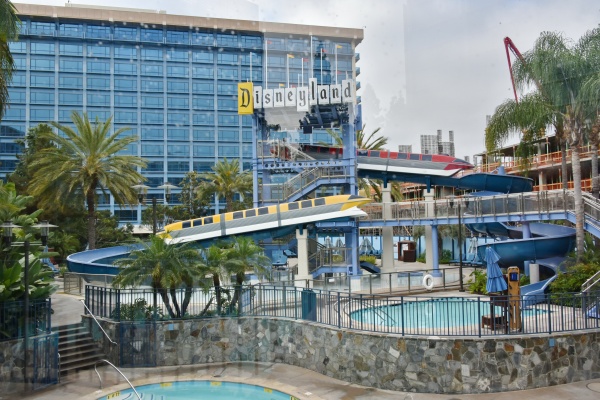 Exclusive Gift Card Offer from The Magic For Less Travel!
Receive a Free Disney Gift Card when you book a qualifying Disneyland Resort vacation package with The Magic for Less Travel.  Use this gift from us for shopping, dining and more!
Are you ready to book your summer Disneyland Resort Vacation?
I'd love to help you and your family plan your summer Disneyland Resort vacation or wherever else in the world you dream of visiting! We help plan vacations not only at Disney Destinations but all over the world! To get started send me an email at melissa.griffith@themagicforless.com or fill out a no-obligation quote request.  Don't forget to connect with me on social media or sign up for my news & updates!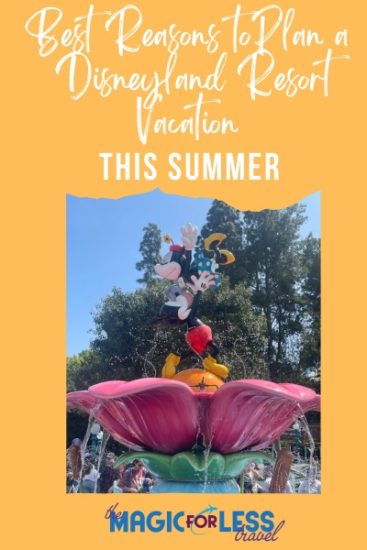 Similar Posts: