The Magic for Less Travel is a Universal Specialist, an Authorized Disney Vacation and one of the few agencies in the country to receive Disney's highest designation as a Platinum Level Earmarked Agency.  Since 2002, it has been our honor and pleasure to offer complimentary concierge vacation planning services.
Our professional travel counselors provide a guest centered approach to vacation planning. We tailor our services to each guest and craft unique, personalized vacation experiences designed to create unforgettable memories.
The travel agents who work with The Magic for Less Travel are integral to our success.  We would like to give you the opportunity to get to know one of our great agents today.
Name:  Jo Vagos
How long have you been a Travel Consultant?  I've been a Travel Consultant since 2004, so it'll be 14 years this summer!
Why did you want to be a travel agent specializing in Disney and Universal Destinations? After my first visit to Walt Disney World, I knew that I would love to make magical trips for others as well. It's such an amazing place, and the more I travelled to other Disney destinations, the more I knew I should be helping create magic for others! Universal has increasingly become a favorite with my family, as they keep adding more thrill rides and experiences, too!
Share one Disney vacation tip. I would say the most important tip I could offer would be to plan ahead, but don't become a slave to your schedule. While it's important to schedule your dining and FastPasses, it's equally important to make sure it's an enjoyable (and not rushed) experience for the whole family!
Share one Universal Orlando vacation tip.  My Universal tip would be to stay at an onsite Universal hotel that includes the Express Pass. It's similar to Disney's FastPass, but is an extra cost unless you stay at select Universal hotels.
What is your favorite Disney Resort? I have a few favorite Disney resorts from each price level, including Disney's Beach Club Resort (Deluxe), Disney's Contemporary Resort (Deluxe), Disney's Port Orleans French Quarter (Moderate), and Disney's Art of Animation (Value). But my all-time favorite would have to be Disney's Animal Kingdom Lodge . I love animals and would love to go on a safari in Kenya, and this resort puts me right in the middle of the savanna!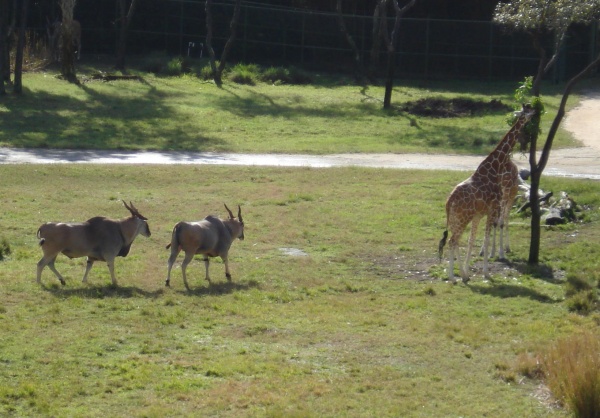 What is your favorite Disney restaurant? It's tough to choose a favorite Disney restaurant. Again, I have several favorites. At Epcot, it would be Biergarten (Germany) or either of the U.K. restaurants (Rose & Crown or Yorkshire County Fish Shop).  I also have a soft spot for Garden View Tea Room at Disney's Grand Floridian Resort & Spa, where my daughter and I would have tea once a month.  Boma at Animal Kingdom Lodge, 'Ohana at the Polynesian Resort, and Be Our Guest at Magic Kingdom are also top of the list. But my favorite would have to be Raglan Road at Disney Springs. I love the food, the festive atmosphere, and the live entertainment! Brings me back to my visit to Ireland.
What is your favorite Disney snack? My favorite Disney snack is the Mickey Ice Cream Bar…. what else would it be?!
What is your favorite Disney attraction? For thrills, nothing beats Rock 'n' Roller Coaster at Disney's Hollywood Studios. I love that ride!  My new favorite would have to be the amazing Flight of Passage in Animal Kingdom. There's nothing like it anywhere else!
What is your favorite Universal Orlando Resort? My favorite Universal Resort would be the Hard Rock Hotel. The atmosphere is fantastic, and you truly feel like a rock star as soon as you set foot in the building!
What is your favorite Universal Orlando restaurant?  I have a few favorite Universal Orlando restaurants, including Cow Fish, Finnegan's, and Toothsome's, but Hard Rock Cafe is still my favorite. On our last visit, we sat near Chubby Checker's framed contract, in a room surrounded my famous guitarists' memorabilia. Pretty impressive!
What is your favorite Universal snack?  Diagon Alley has my favorite Universal snacks, including frozen butterbeer (which is non-alcoholic, for those who don't know) and the soft-serve ice cream at Florean Fortescue's Ice-Cream Parlour.
What makes a Walt Disney World special?  Walt Disney World makes every member of the family feel young again. I have stood in line to take photos with characters, and have seen people of all walks of life and all ages doing the same!  You step into the world of your favorite movies and stories, and the memories you create with your family and friends are priceless.
What makes a Universal Orlando Resort vacation special? My favorite part of a Universal vacation is experiencing their thrills rides and coasters. You haven't lived until you've ridden Hollywood Rip Ride Rockit!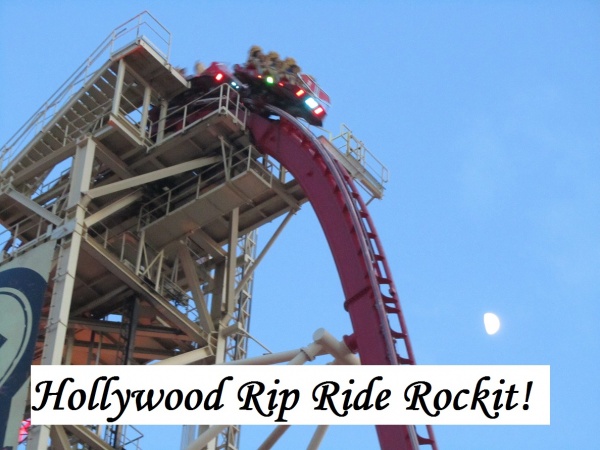 Why should a guest work with you to plan their vacation? I think the key to being a successful Travel Consultant is to put yourself in your client's shoes.  Treat others are you would want to be treated– listen to their needs, answer their questions, pay attention to details, and help them make the most of their vacation, no matter the budget.  My goal is to help my clients have an unforgettable time, whether it's a visit to Disney, a Mediterranean cruise, or an Adventures by Disney trip to Europe. All vacations are important, and all clients are important!
What makes The Magic for Less Travel special? The Magic For Less Travel truly focuses on the client and not on the bottom line.  We look for the best offers and the vacations that will be the perfect fit for each family. Our agents are well-trained in the destinations they sell, and we strive to be the best in the business!
Click here to contact me for a free, no-obligation quote!
I look forward to helping you make your next vacation magical!
~ Jo Vagos ~
The Magic for Less Travel
Authorized Disney Vacation Planner & Platinum Level Earmarked Agency
Universal Orlando Specialist
Similar Posts: