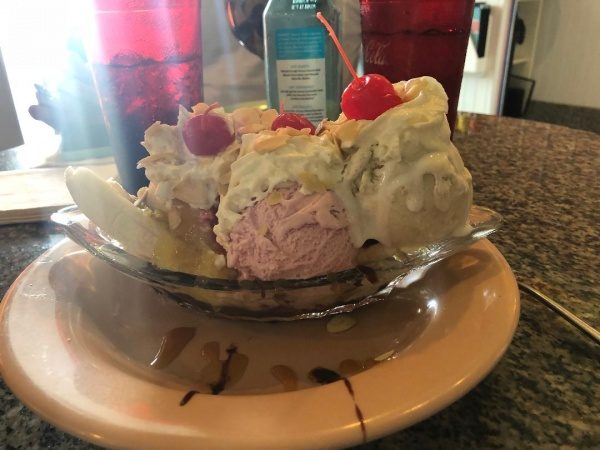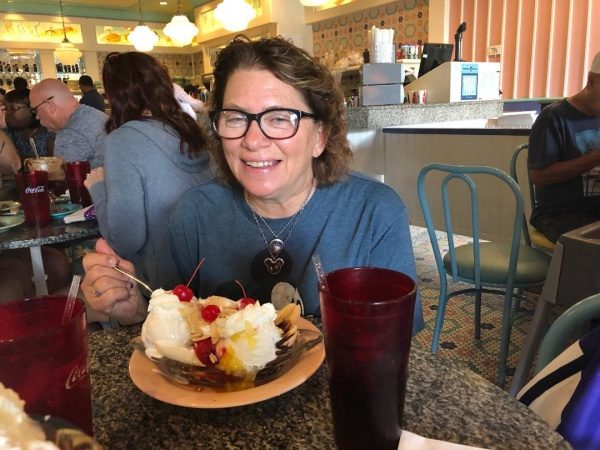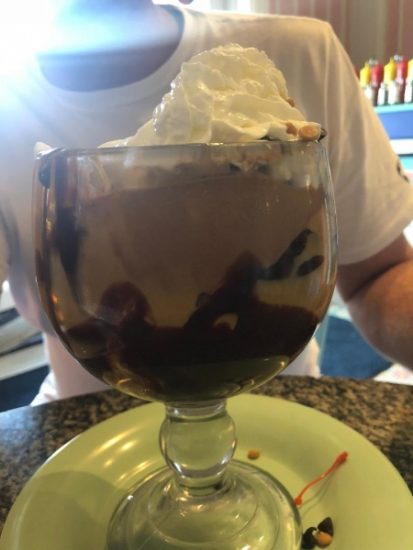 I was at Walt Disney World the week of December 26, 2018 through January 2, 2019.  We go there every year at this time of the year but on this particular trip to Walt Disney World I had the pleasure of eating lunch at Beaches & Cream Soda Shop at the Beach Club Resort.   When you walked in you felt like you were back in the 50's.   The atmosphere was great, the staff was so pleasant and fun to interact with, and it was so bright and colorful.    We chose to sit at a table but they had also had counter service.   They had a jukebox which played all the "oldies".       My lunch (a hamburger and fries) was great.    It was cooked perfect, warm bun, and just great.    The fries were the real deal, not some frozen ones out of a bag.   But the best part of the whole meal was the dessert.    WOW, the banana split was amazing.  I have never had a banana split this good ever.   It was 3 flavors of ice cream (your choice but I chose the standard, vanilla, chocolate, and strawberry), a whole banana, strawberry topping, chocolate, marshmallow, whipped cream, and three  cherries on top.    It came out in a banana split boat just like they used to.   And not plastic or paper, it was glass.   It was so full of toppings that it was dripping out and down the sides.   I took my time eating it because every bite was so good.   And I ate every bite too.  If you want to eat there you should definitely make a reservation.   They are always crowded.   Counter service is on a first come, first serve basis and they also have a walk-up window if you want to get something to go but to experience the whole thing you really should make a reservation and sit at a table.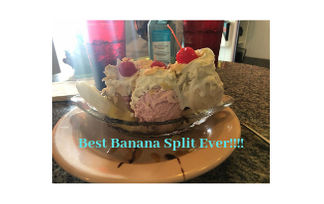 http://www.themagicforless.com/wdw/beachclub.shtml

I just started as an agent for The Magic For Less Travel. I love planning vacations and sharing the excitement that I have for travel. I have been to many places in my 60 years but Disney has always been my favorite. That is my every year destination.