Our agent was able to provide information about the construction project at our resort and that they would provide passes in exchange for putting up with the inconvenience.  She also let us know about parking fees at Portofino bay which I would not have thought of .  I have been to Disney many times, and probably could plan my own trip based on my knowledge, but each time I learn something new and would gladly use this agency again.
-Stacy C
Getting us set up in advance with dining reservations and Fast Passes saved us time and trouble while in the parks. Also received other helpful tips and hints that also maximized our time and overall experience. While we had visited the parks on three previous occasions, our counselor informed us of new components and also helped promote items and restaurants we just simply had not experienced on previous visits. Prior to leaving on our vacation our incredible travel counselor stayed up 'till midnight for several nights in a row to facilitate our Fast Pass selections — service above and beyond!!! Couldn't be more pleased with the entire experience!

-Vicky R
Our counselor reassured my father-in-law when we had an unforeseen family emergency  prior to our trip.   The trip was a success and we really appreciate her time with him on the phone!
-Stacy N
Thanks for sharing this great family photo for your cruise Stacy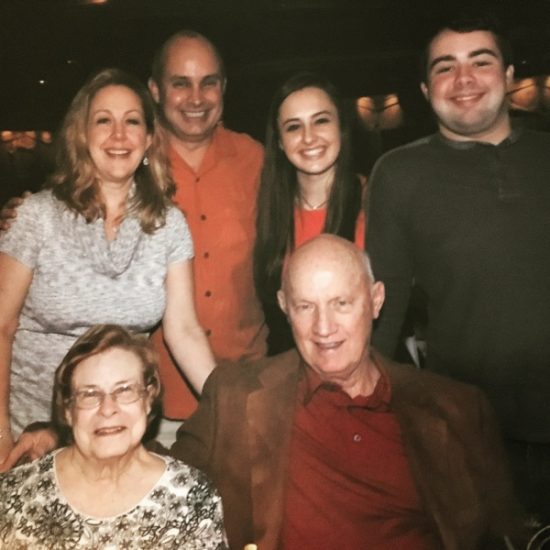 Everything about our trip from beginning to end was taken care of with the best service from our counselor – ADRs, bookng suggestions, itineraries, transporation, booking gifts, on call help, I could type and type and still not be able to include everything that Karen did to make this an awesome experience!!!!!!!! She often took care of stuff before I got something in the mail or an email from Disney reminding me to take care of it!
-Emily W
I had many reservations with 5 different names at different times & going back & forth to 2 resorts.  I couldn't have managed without our counselor!

-Shirley E
She was very easy to work with and had great tips and advice.  She was very helpful and thought she was the best agent I have ever worked with.  I will use her for all of my Disney vacations!
-Andrea M
Everything was taken care of before we got to Disney !! Takes the hassle off me having to do everything. Love having our travel agent. I believe 10 years now

-Tonya C
Even though we had been to Disney World three times previously and I handled the travel plans myself, our counselor took the stress off of me by taking care of the details. 
-Tami P
We were well prepared for the trip. We even switched hotels at our counselor's suggestion and it was well worth it.  She really knows Disney which was perfect for first timers. She had so many tips and tricks and gave suggestions that we would never have thought of. She helped make this experience truly magical.

-Michelle C
We had a perfect room for our family and all our dining reservations were taken care of.  Our agent also secured us a cheaper price after we had paid out deposit.  She is amazing.  We trust her opinion on everything Disney.
-Joanna
I was able to feel confident in when and where I needed to be in order to have the best experiences.  I cannot wait to use you again. I am so impressed! Thank you for everything!

-Katherine W
Our agent is amazing. i know a good bit about WDW, cruises and what i want. So he bascially takes my order in and manages my payments. He does a great job of responding, being friendly, and letting me pick what I want to do in a positive manner.
-Lane N
Our agent made our trip painless! She was very knowledgeable and gave excellent advise and service!

-Rick F
I had no worries I told our agent what we needed and like magic it was taken care of. I am very busy at work and this was NOT the one more thing I had to take care of.
-Mary Lee L
Our counselor took care of anything we asked. This is the fifth Disney trip we booked with him.  Wouldn't do it any other way.

-Jacki
Our agent gave fabulous suggestions on which rides to Fast Pass, which rides to find first in the park to avoid lines and where to eat. She made our entire visit seamless.
-Dana A
I love having  dedicated agent.

-Jenifer P 
It removed all of the guesswork and hassle of planning the trip on my own.
-Todd U
Similar Posts: