One of the new dining locations in Disney Springs is truly a hidden gem!  If you ever find yourself looking for a filling snack while you work your way through Disney Springs, Amorette's Patisserie is where you'll find the perfect bite.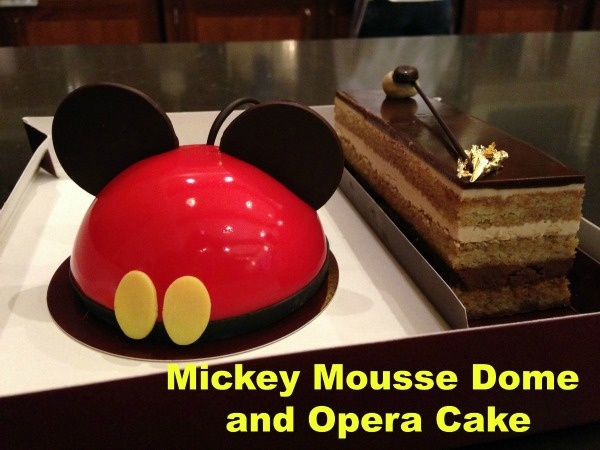 Amorette's Patisserie is nestled behind the LEGO and The World of Disney stores, next to Levi's and Volcom. These are all located in the Town Center of the newly renovated Disney Springs.
Upon entering the bakery, you'll notice the wall of jelly beans in every color of the rainbow. Special sale items are displayed on the center table, and may include cookies, macarons, and other small delicacies. Behind the display case, you can watch some of the pastry chefs decorating various cakes or making one of their famous Nutella, banana, and salted caramel crepes.

The menu includes everything from traditional cookies to macarons, freshly made crepes, petit cakes and pastries, and larger made-to-order cakes. Most of the offerings have a whimsical flair—like the perfectly-shaped Mickey Mousse dome, or the opera cake—which comes with an edible 23-karat gold leaf design. Amorette's also offers a wide array of beverages, including hot chocolate, coffee, espresso, cappuccino, latte, champagne, or sparkling wine. Or, you may also opt to just get the complimentary water.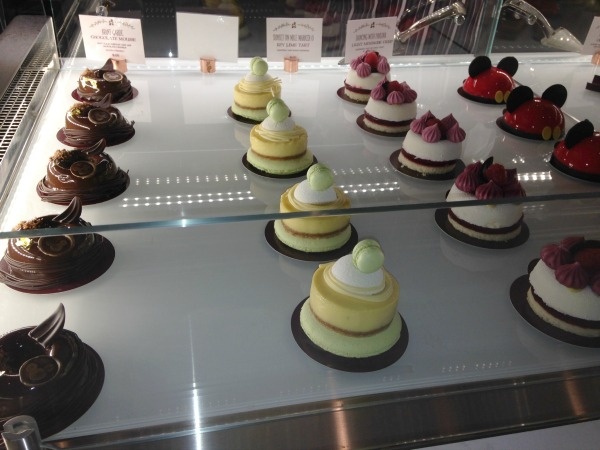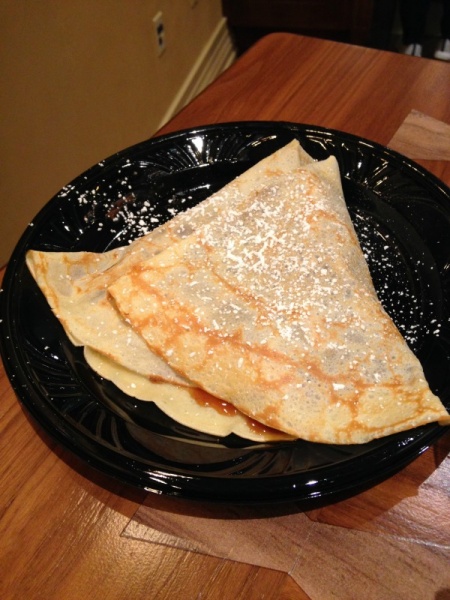 The Cast Members here are exceptionally friendly, and will take the time to answer questions about the different offerings. Not sure what's in the Chocolate Fascinator or a Dancing Pavlova? Just ask!  There are so many gorgeous choices—each painstakingly decorated like a work of art. It's easy to be overwhelmed, but the Cast Members are there to guide you through the ordering process.  As with most Disney Springs dining locations, you may have a hard time finding a place to sit, but Amorette's has two "standing tables" that allow guests to eat while standing.  It's the quick and easy way to enjoy a break from your shopping.
From now on, Amorette's will be on my "must-visit" dining locations at Disney Springs. It is by far one of the best bakeries on Walt Disney World property!
Similar Posts: