One of the changes from the Disney Dream that has been added to the Disney Fantasy is new water areas.  One of the new water features on the Disney Fantasy is the Aqua Lab. As the story goes, AquaLab was created by Donald Duck's nephews—Huey, Dewey and Louie—and features a variety of water "experiments" designed to drench the entire family. Children entering the AquaLab will see that the nephews are away for the time being, leaving the young cruise Guests in charge of AquaLab!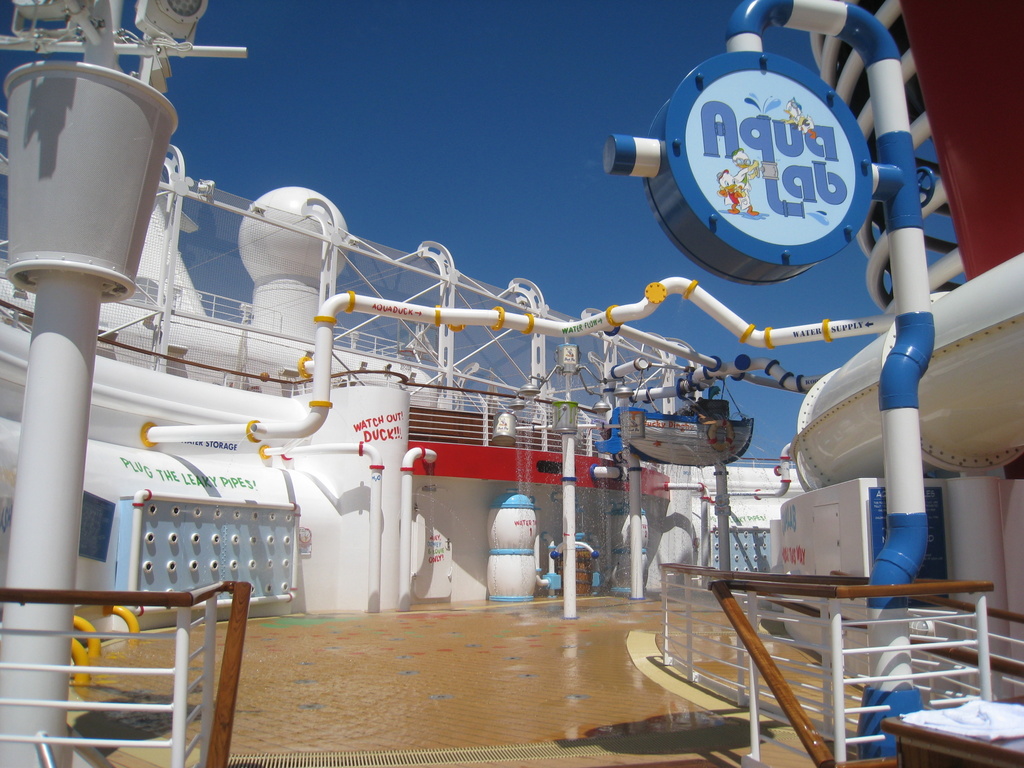 The Aqua Lab is on Deck 12 aft near the Aqua Duck.  There are several interactive play areas on the ship including controls to control the temperature, speed and cleanliness of the water that is in the Aqua Duck.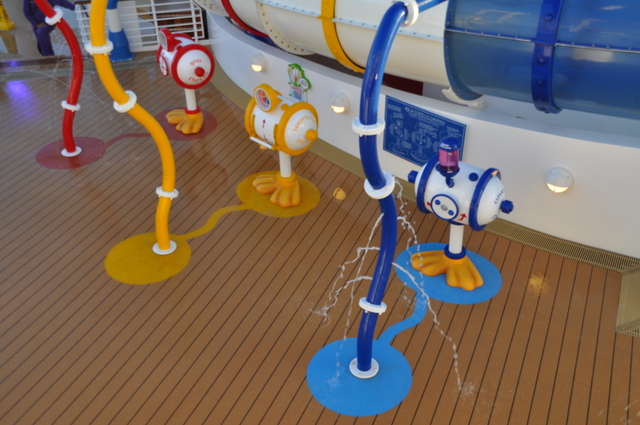 There are also leaky pipes that need to be plugged, a leaky boat with surprises all over and a series of paint buckets that fill with water and tip over spilling water on the unsuspecting kids below.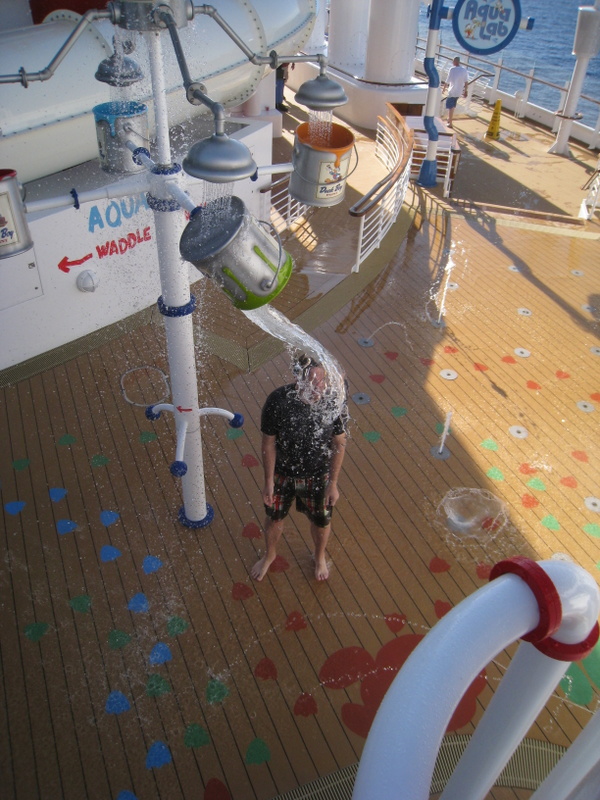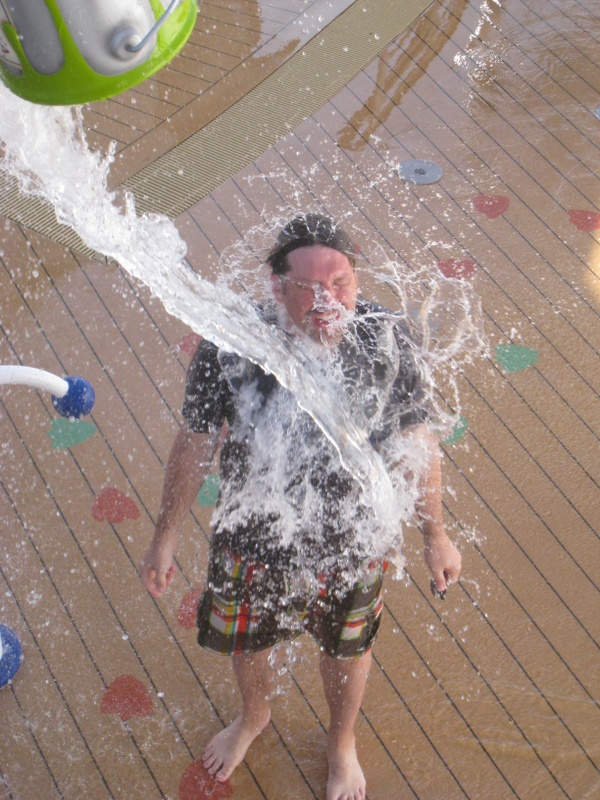 With so much fun to be had at the Aqua Lab, you may have time to sneak off for a little quiet time while your kids play the day away.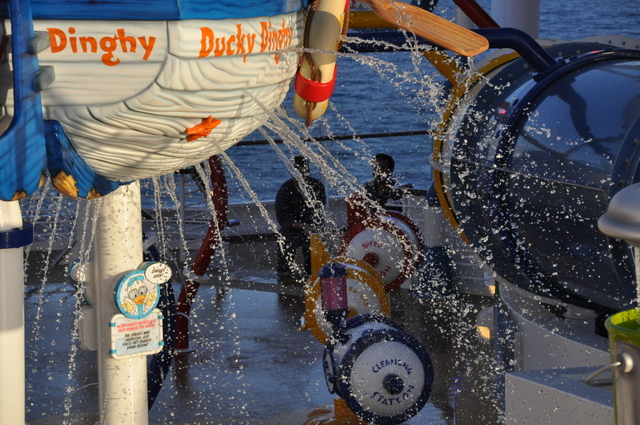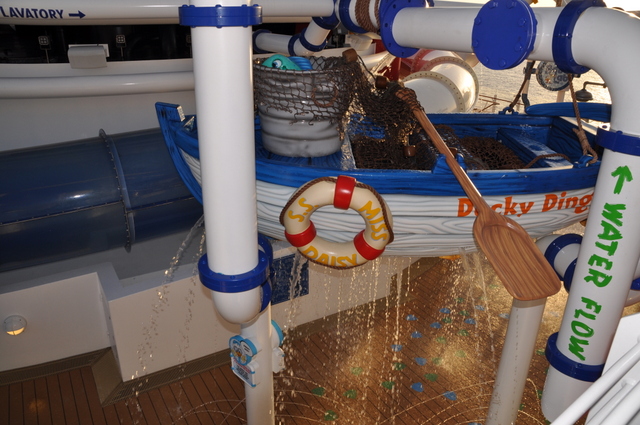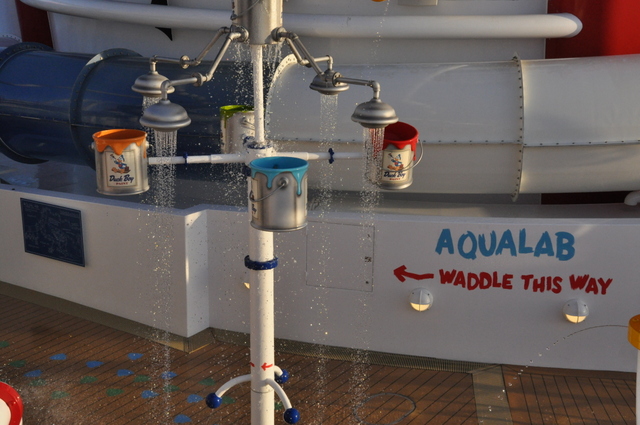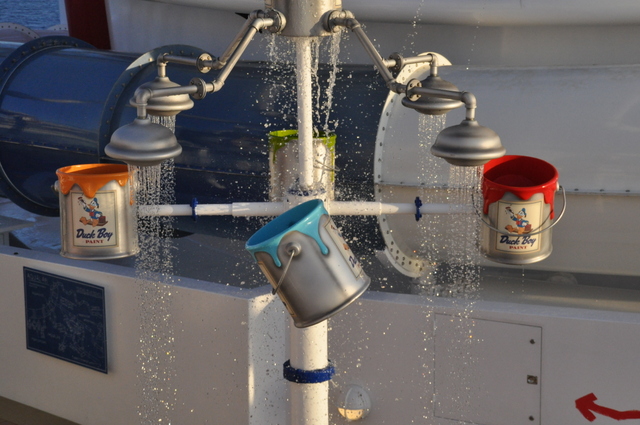 Similar Posts: