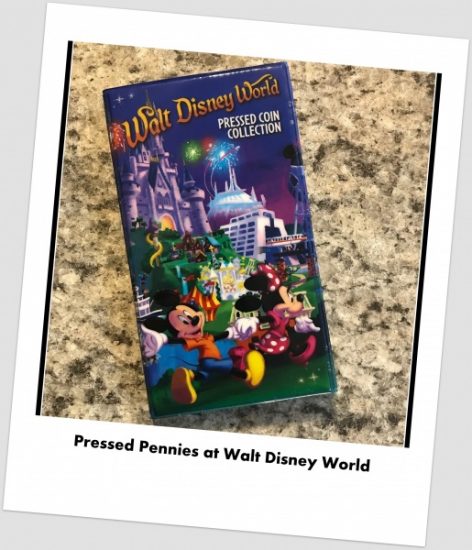 Bringing home a little piece of Disney
Have you ever been on vacation and wanted to bring home a little piece of that vacation but didn't want it to cost too much, take up too much space or even maybe break while bringing it back home? If your answer was "Yes" to any of these questions then I have great news for you. At Walt Disney World parks and resorts you can now bring home a little piece of Disney with the pressed pennies.
These great little, inexpensive souvenirs only costing $0.51 are a great way to remember your favorite memories from the first time you rode Splash Mountain to your favorite character or your favorite resort you have stayed at.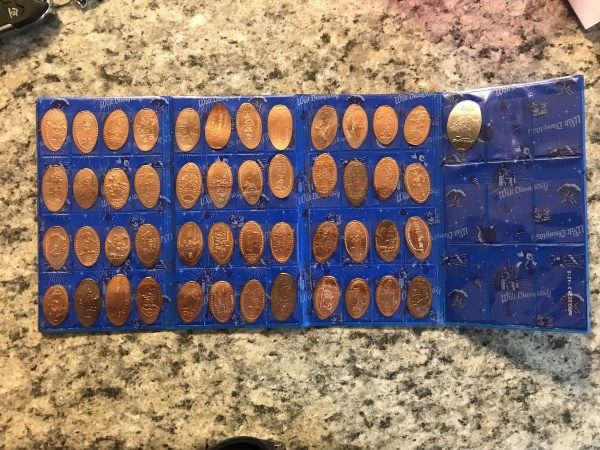 Maybe you look forward to completing your collection? Or better question – what to do with them when you get them home? There are a number of things you can do with them. Disney offers a  Pressed Coin Collection book that you can purchase in many of the gift shops, you could punch a hole in them and use them for key chains or necklaces or put them in a shadow box and maybe create a mickey head with them.
Cleaning Them
Now the next question might be how do I get the pennies so shiny? there are a number of tricks that you can do to clean the pennies before using them in the penny press. Cleaning them with ketchup, soaking them in coke or vinegar or my favorite one is to go to the bank and ask for a roll of brand new pennies.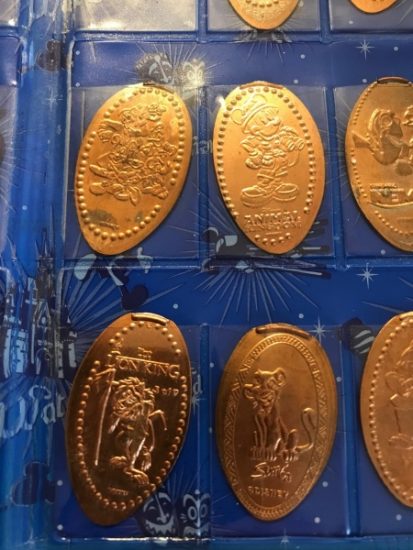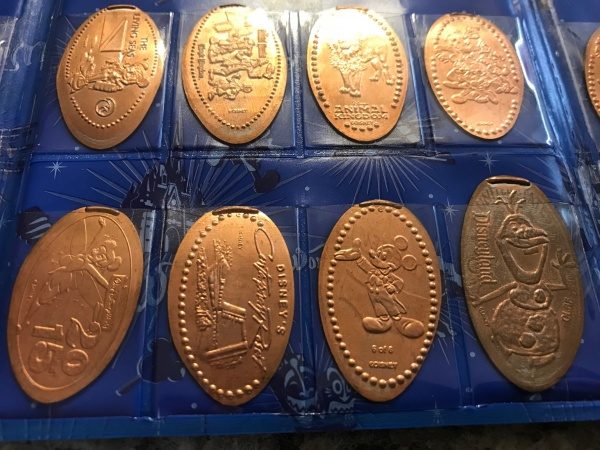 Pressed Penny Locations
So now you have read this blog and now want to start your collection but not sure how or where to start? Just head over to the Disney World pressed penny locations to see the closest one to you or head over to The Mouse for Less to see some great checklist start to bring back wonderful memories of your vacation.
I would love to help you and your family plan your next vacation to Walt Disney World or any other Disney destinations. Send me an email at ben@themagicforless.com or follow me on Facebook
Contact me for a free, no-obligation quote! 
Similar Posts: