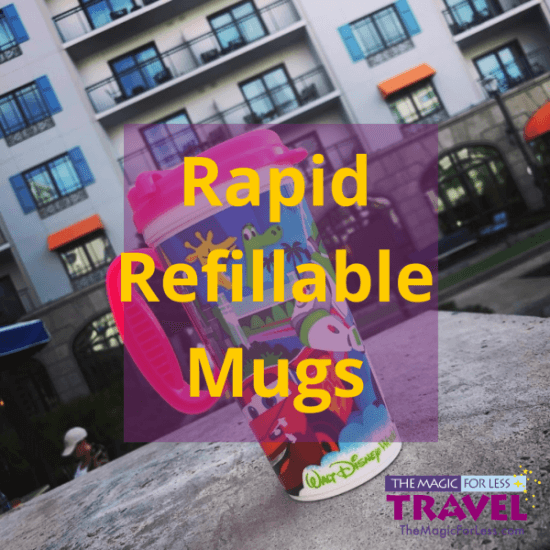 A potential money-saver and souvenir option at Walt Disney World are the Rapid Refillable Mugs. The plastic mugs with colorful handles and lids are available at all your favorite Walt Disney World Resorts. So…what are Rapid Refillable Mugs? Great question.
Refillable Mugs
The Rapid Refillable Mug is an RFID-enabled plastic mug that can be purchased for $19.99* at Walt Disney World resorts. You can find them in your hotels' gift shop and or in the food courts of most resorts. Once you purchase your mug, you can refill it, at the Disney resorts for the entirety of your stay.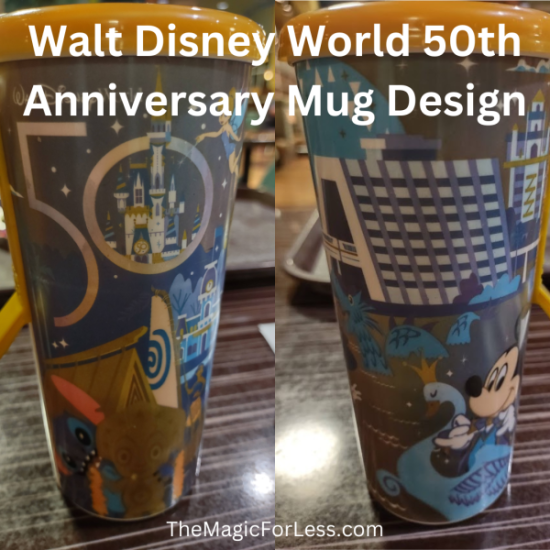 How It Works
The RFID chip is what allows you to actually refill your mug. Each beverage dispenser has a plastic tray under it that will read the chip in your mug and start the filling process. If you are looking to refill with coffee, hot or iced tea, or hot cocoa though, those are not rapid refill beverages. You can fill those from coffee pots or machines in the beverage refill area.
Do you hate the touch and feel of plastic? We're not ones to judge, but Disney also does have certain stainless steel vacuum insulated mugs available. These can be purchased for $29.99*.
Get your Refill
Once you have purchased your mug you can head to a beverage station at the food court, quick service locations, or pool bar at your resort. Ask Guest Services for a full listing of available locations. One thing to keep in mind is that the mugs are available at the resorts, and only at the resorts. You can bring your mug to the parks, but you won't be able to use them for an included refill.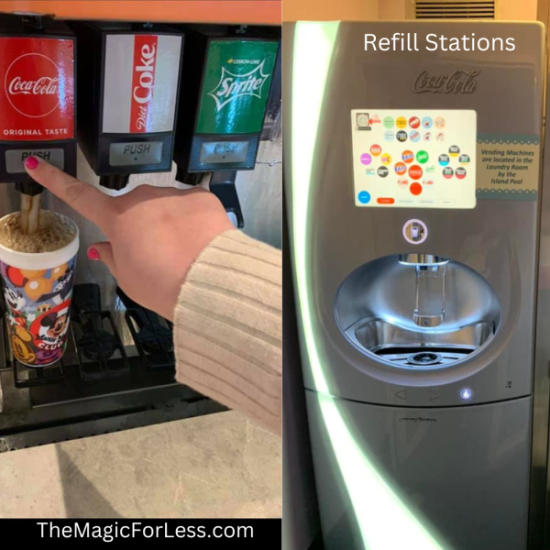 Are the mugs worth it?
Personally, I think that the mugs are definitely worth it. If you have just 6 drinks with your mug it will be paid off. You can get your favorite soda, coffee tea, fruit juice, or sports drink with your mug. If you are heavy soda drinkers you can get one for each member of your party. Or, you can get just one and share it. They also make a great take-home souvenir. I continue to use mine at home for water, coffee, or my favorite adult beverage.
Whether you are at the resort or post-trip at home, don't stick your mug in the microwave. Those little RFID chips in the base of the mug won't like that! They are dishwasher safe, however, but too many washes and the mug imagery might start to fade.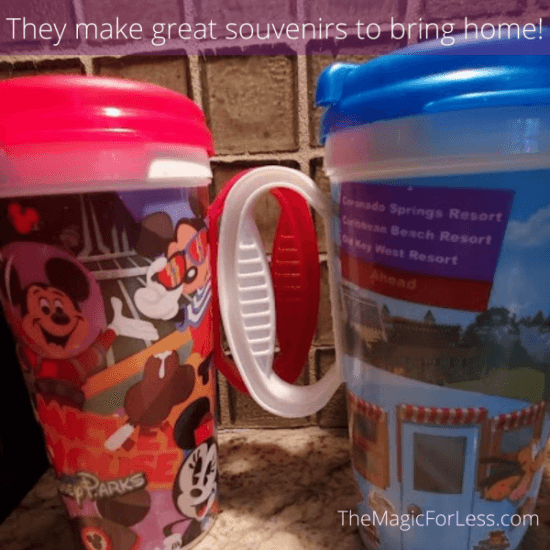 Where can I get more info?
You can always go even more in-depth on the Rapid Refillable Mugs over at our official news site TheMouseForLess.com. Or, as always, contact your travel agent, which could be me, to learn more about all the great options to make your Walt Disney World vacation a magical one!
*prices subject to change
Similar Posts: