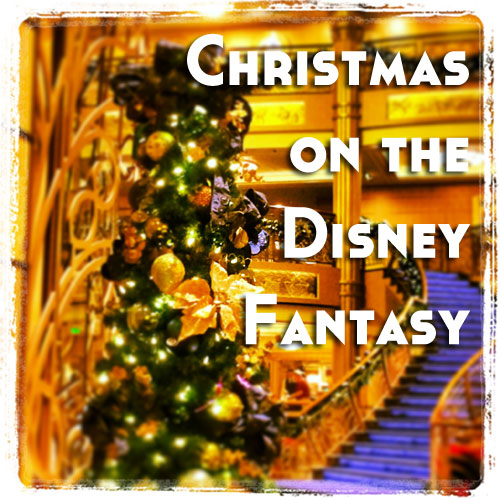 Cruising on the one of the Disney Cruise Line ships during the holiday season is such a special experience. Because of my old school schedule, we cruised several times in early to mid November when the cast members were just starting to put up the decorations. Every morning, we would wake up to a bit more holiday spirit on board.
Two years ago while sailing on the Disney Dream, we decided to take the ultimate holiday cruise – spending Christmas Eve and Christmas Day on a Disney cruise ship. As you probably remember, those days fell on Tuesday and Wednesday this past year so, with the Fantasy sailing from Saturday to Saturday, they were right in the middle of our cruise.
As we walked aboard the Fantasy, the officers greeted us and announced our name as usual. The difference was that many of them were wearing red and white striped scarves that looked great with their white uniforms. Those scarves would pop up throughout the week long cruise.
As we entered the Fantasy's atrium for the first time, it was great to see her decked out for the holidays: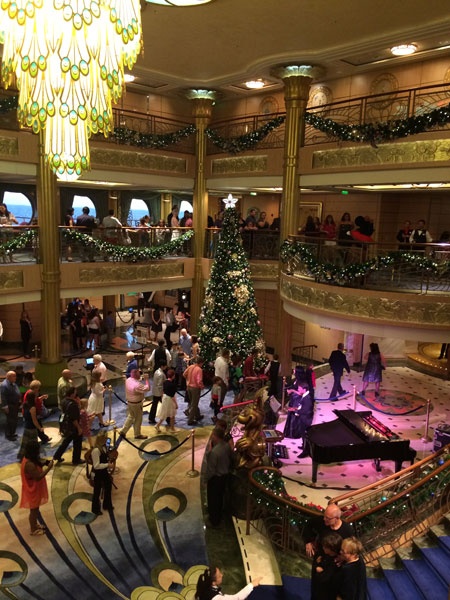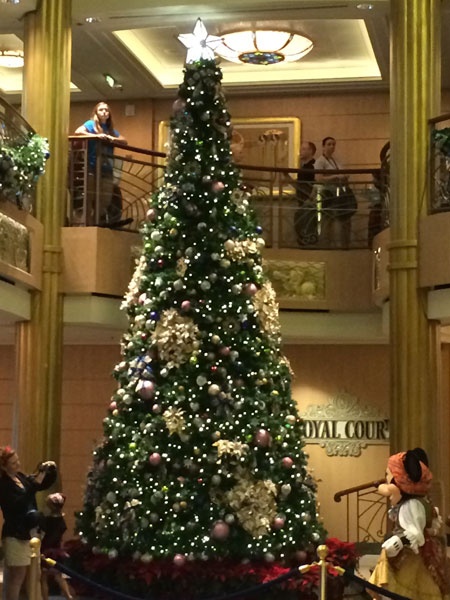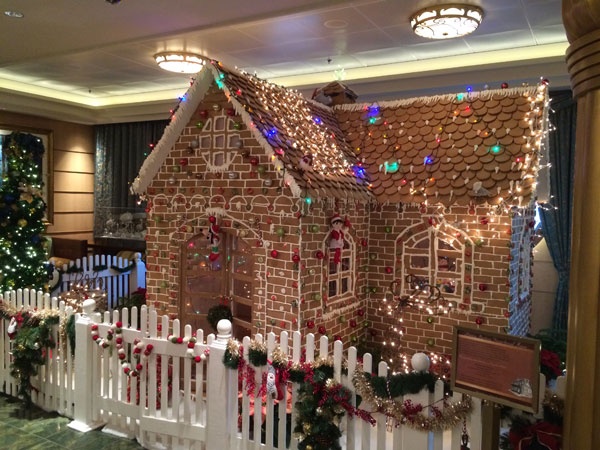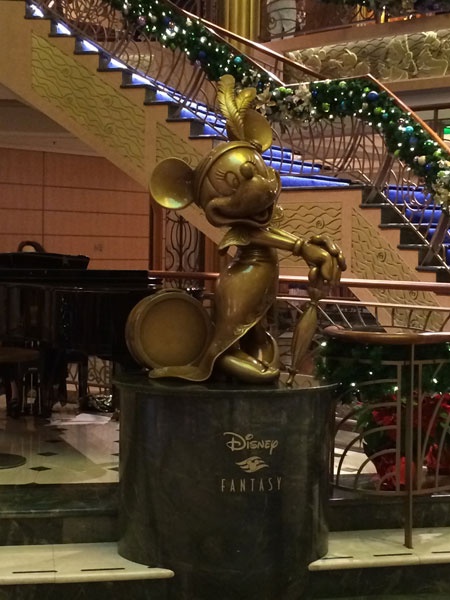 As the cruise went along, it was fun to listen to where you would hear holiday music (hallways, etc.) and where you would hear the regular music loop (the pools and such). There were also holiday coffee specials in Cove Café (peppermint mocha, gingerbread and pumpkin).
Then, on Christmas Eve and Christmas Day, we got presents! On the 24th, when we came back from dinner at Palo, there was a flat package on our bed. Inside was a special limited-edition commemorative lithograph.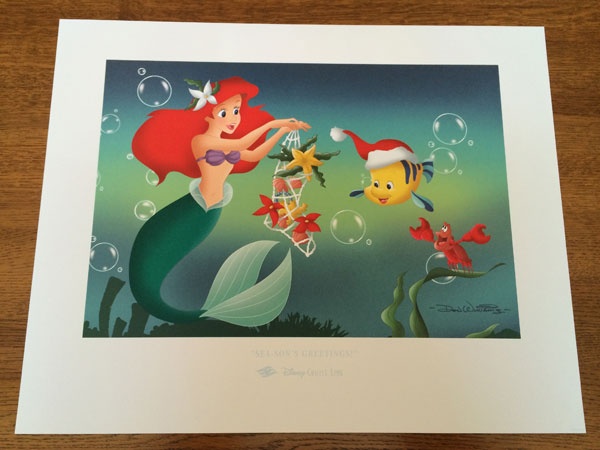 According to the card that came with it, it is from Senior Character Artist Don "Ducky" Williams and is one of 4,900. It's also signed by the artist and is so damn cute!
The next night (Christmas!) we had a sweet surprise when we returned to our stateroom from the special holiday dinner.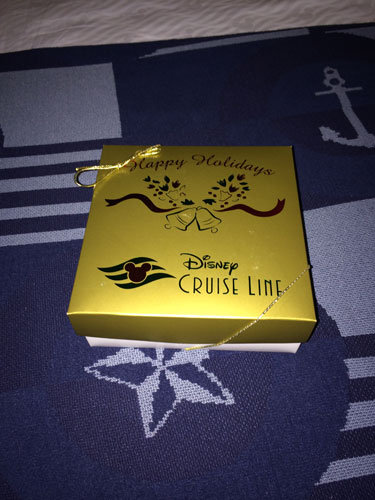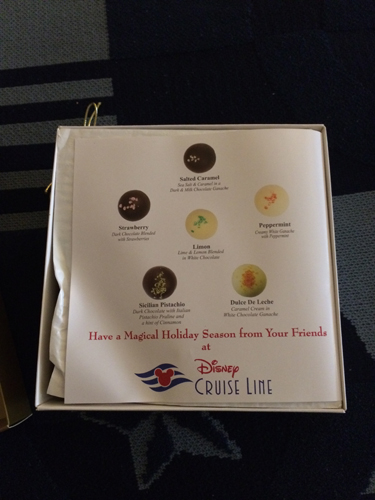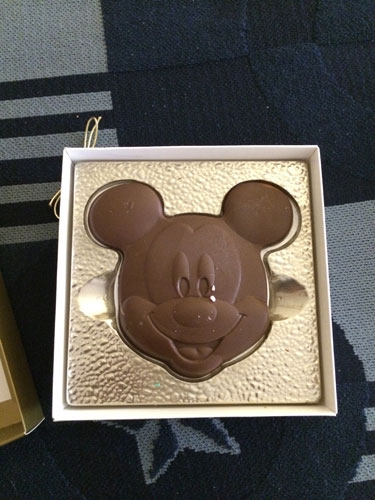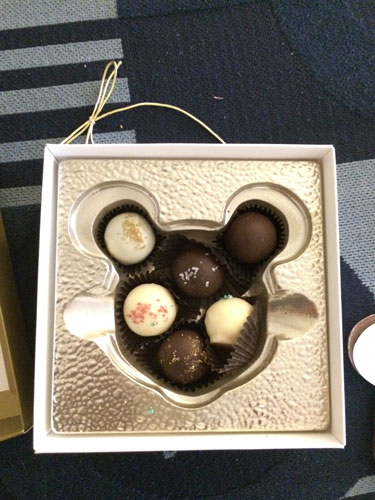 From start to finish, our Christmas cruise on the Disney Fantasy was truly magical. It's definitely something we plan to do again and look forward to another white sand Christmas in the years to come.
Similar Posts: