The holidays are in full swing at WDW and each resort has it's own special take on the festivities.  The Epcot resort area has 5 different holiday displays, each themed to match the resort.  I wanted to take you on a tour of them!
The resort that we'll start with is the Walt Disney World Dolphin.  Here you will find a jaw-dropping tree made of white poinsettias.  At the base of the tree there is a train and this year you can catch some of your favorite friends from Frozen riding the rails.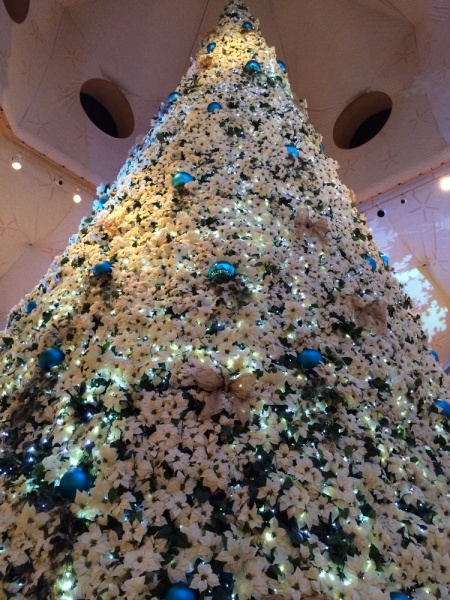 Also in the Dolphin lobby this year is a Sugar Showpiece.  This incredible work of art is made entirely out of sugar! I'm a huge fan of the Food Network Challenge shows, so I've watched a few episodes where things like this were made and it's incredible to see one in person.  It's huge!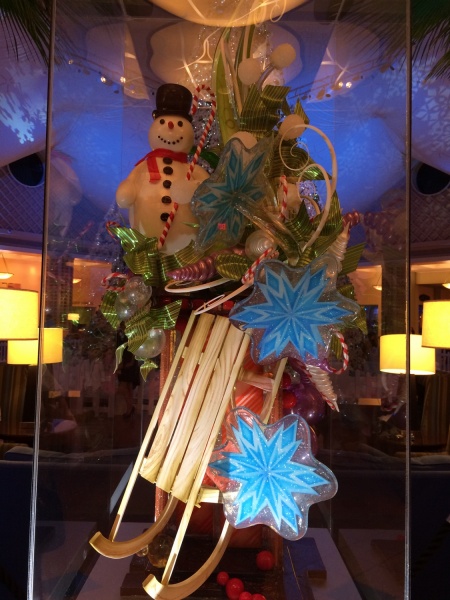 The Swan has pretty much exactly the same chocolate display as they did last year.  It's quite impressive, but hasn't changed at all in the last few years.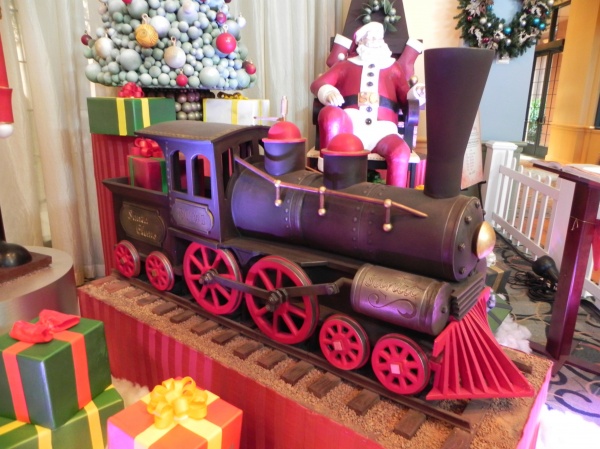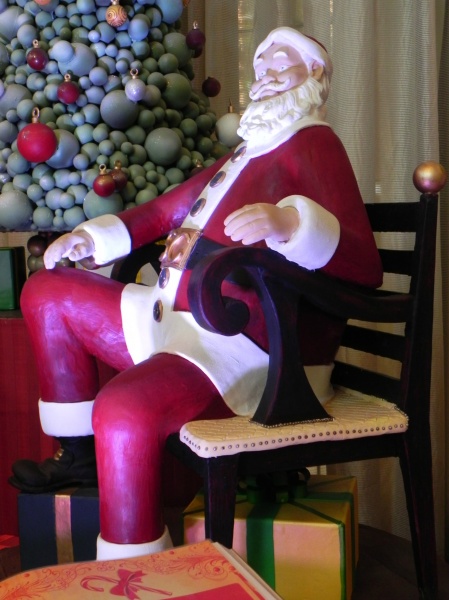 Even the Swans are getting in on the holiday action!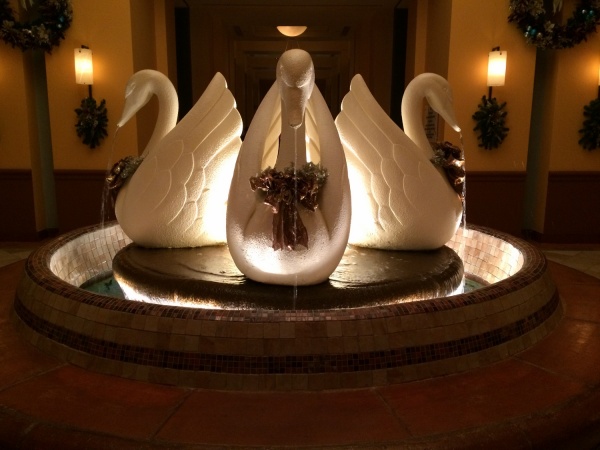 The Swan also has a few holiday trees.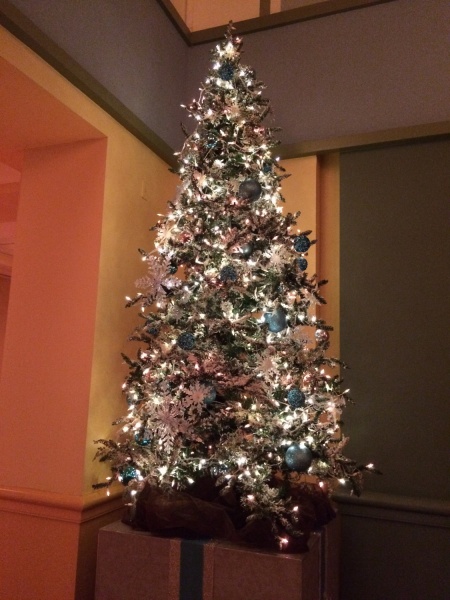 The Yacht Club has its usual decorations.  They always set up a huge train display with a variety of signs and logos from around the Boardwalk area.  It's fun to spend some time looking for the different locations, from restaurants to gyms.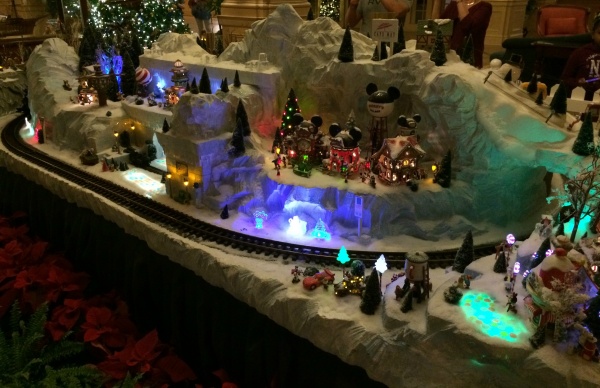 The tree at the Yacht Club has a nautical theme, of course!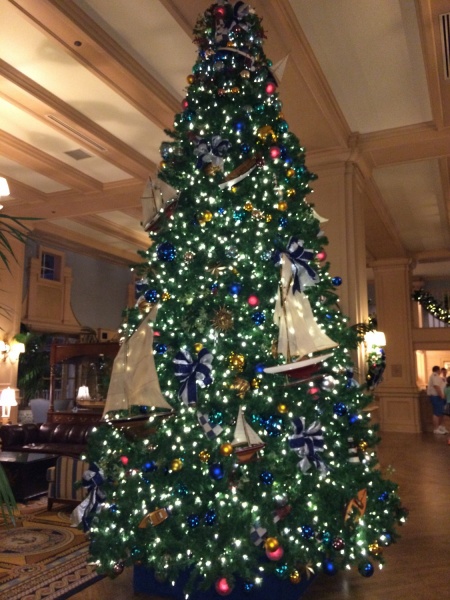 Even the wreaths are themed!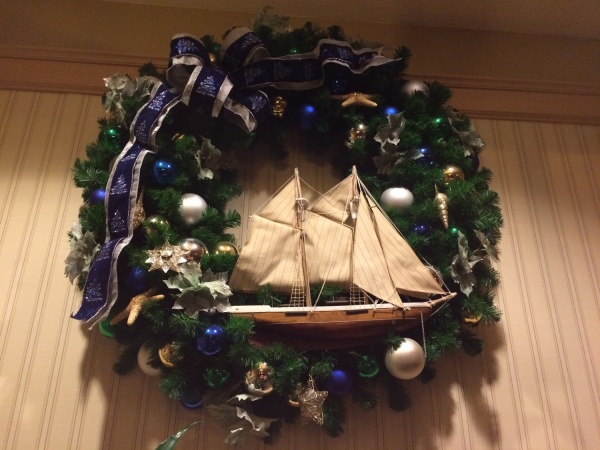 Over at the Beach Club you'll find a gingerbread carousel the perfect size for small kids ;o)  The horses are made of sculpted chocolate and each has it's own name and decorations.  Disney always hides a number of small, gold Hidden Mickeys on the carousel, so we lingered here searching for them.  It took a bit, but we found all 15!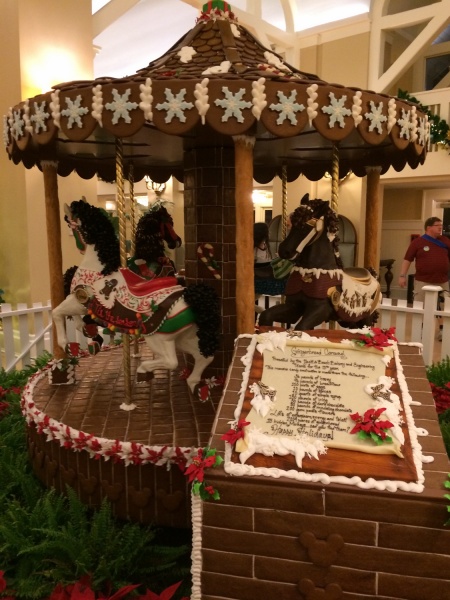 The Beach Club has 2 trees, both identical mirroring the carousel.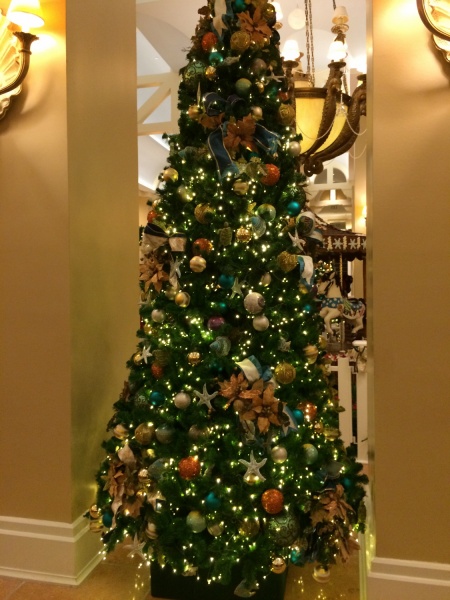 After our time at the Beach Club, we strolled over to the Boardwalk Resort.  Walking around Crescent Lake the first thing you will see is a giant Christmas tree outside!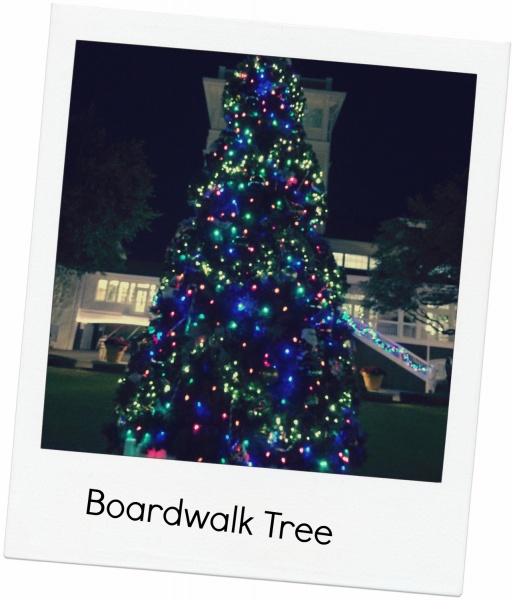 Once you head upstairs into the lobby, it's like being on the Boardwalk! (Sort of)  They have a little shop, made entirely of gingerbread, that sells gingerbread cookies.  The shop itself has 14 Hidden Mickeys spread around all 4 sides.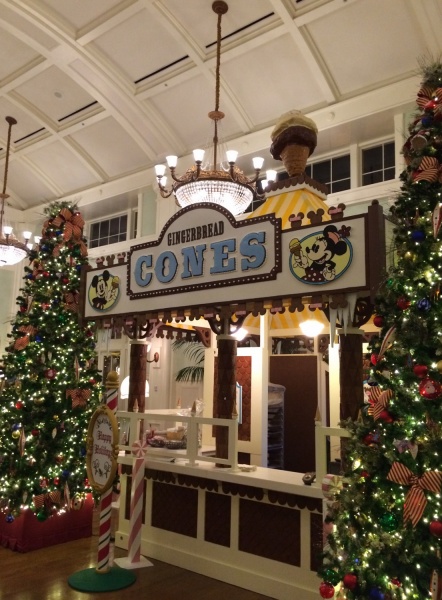 It's flanked by a tree on either side.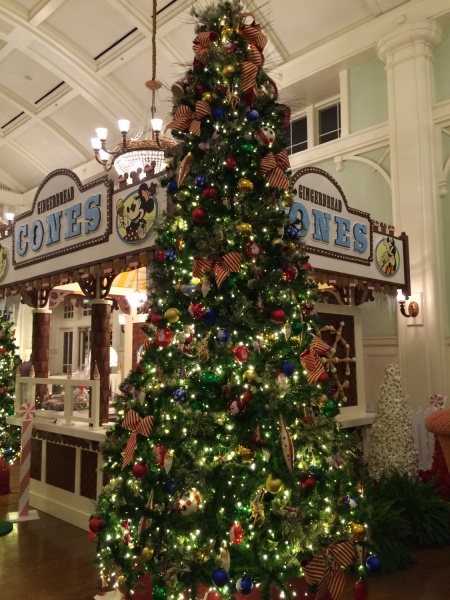 While we were there, we caught some VIPs greeting guests!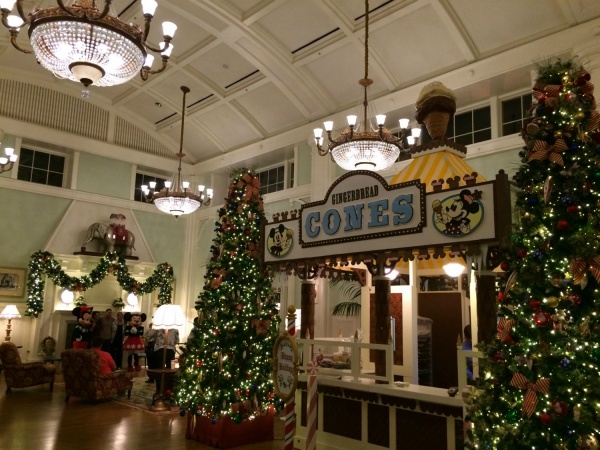 I love touring the resorts to see what each one does.  It's always unique and it always has a special Disney touch!
Similar Posts: