I want to let you know about the most amazing tropical oasis for adults only (age 18+) and that is Serenity Bay.  Disney Cruise Line is great for children, that is no secret, but what a lot of folks don't realize is that it is also great for adults!   There are many reasons why. The Adult only pool, adult entertainment district, adult only dining options, and more!  Serenity Bay is located on Disney's private Island, Castaway Cay.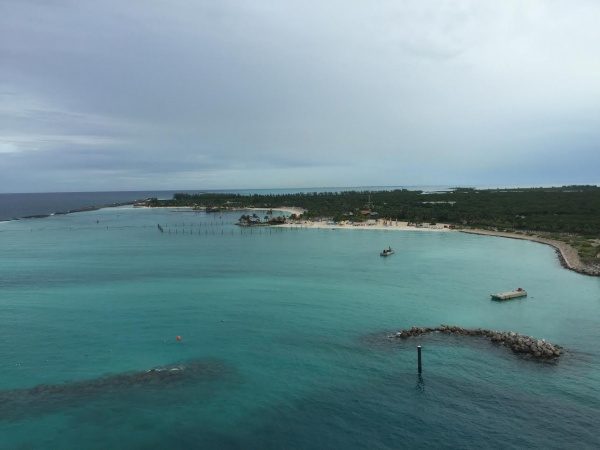 Serenity Bay is located at the end of Castaway Cay; you can get there by foot. It is a long walk with no shade along the way, but can be done).  Another more popular option is to take the little open air tram that runs all day. The tram will get you there in just a couple of minutes. Disney Cruise Line's Serenity Bay is an adult only tropical oasis!
Lounge chairs and umbrellas are plenty on Serenity Bay.  I was there when the Disney Dream was booked to capacity.  I strolled onto the beach late (after 11am), there were plenty of free lounge chairs and sand chairs as well.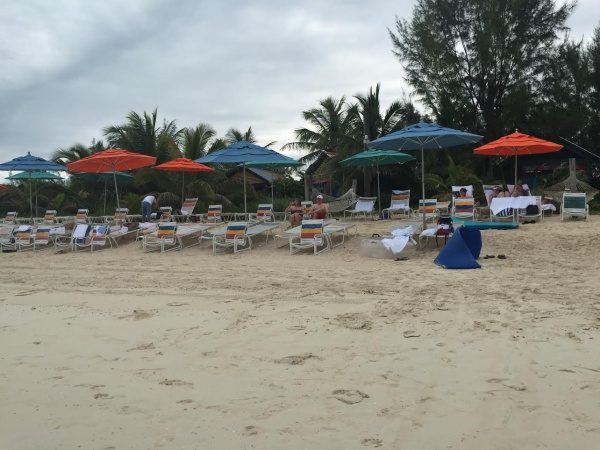 Serenity Bay is quiet and peaceful, not to mention beautiful.   The water is calm as can be and crystal clear.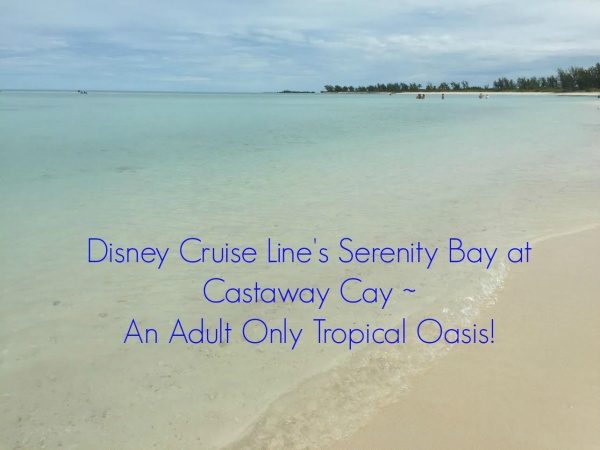 There is also a barbeque set up at Serenity Bay.  There is no need to trek back the family beach for lunch!   The offerings at the adult BBQ are more than the family BBQ as well, so that is a nice little bonus.   For those seeking a little more than a quiet peaceful day, there is a bar that (most days) offers live music in the afternoon. Check your Navigator (your daily newsletter onboard) for times.
Servers walk the beach with cocktail menus all day as well.  So if you do not want to get up and go to the bar, have no fear, the servers are here!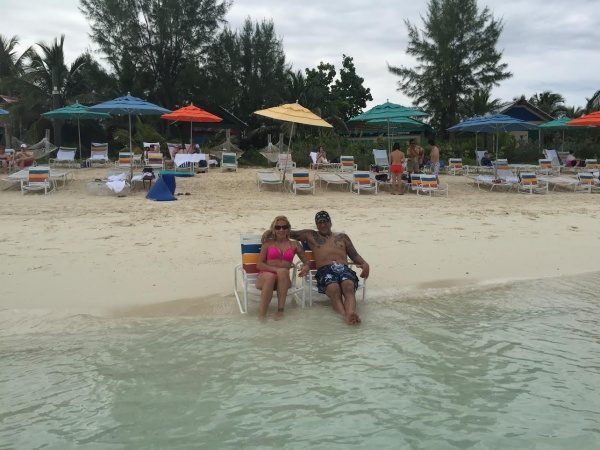 On Serenity Bay there is also a float / tub rental hut (you can rent a float/ tube for just $10 per person for the entire day.  They will also let you switch out. If you take a tube in the morning, you can trade it in for a float in the afternoon.  You can also get a massage in an open air cabana (for a fee of course)!
For those of you 18 and over who want the ultimate in relaxation, on the most gorgeous serene beach in the world; Disney's Castaway Cay's adult only beach: Serenity Bay is for you!
Contact me to plan your Disney Cruise vacation with a stop at Castway Cay! https://www.themagicforless.com/about-us/meet-our-agents/laura-augenti/
To learn more about Disney Cruise Line visit The Mouse For Less https://www.themouseforless.com/disney-cruise-line/
Similar Posts: